Visually impaired Las Vegas-area woman finds 'zen' running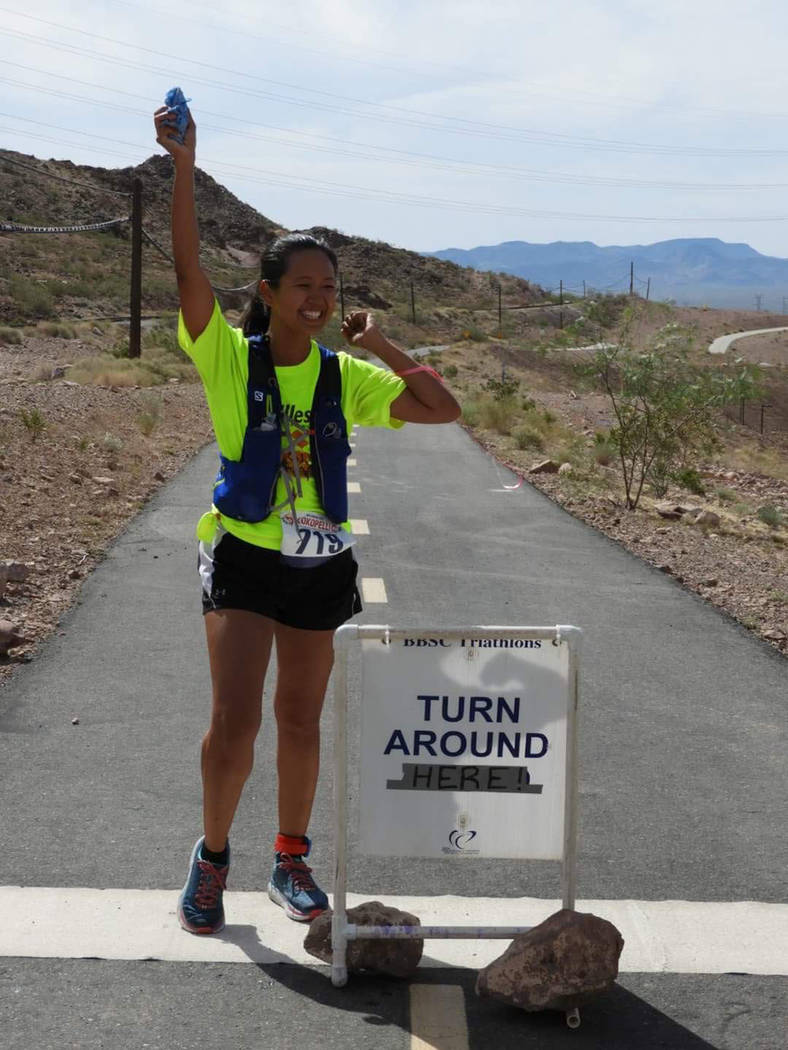 When John Sterling read an article last summer in "Runner's World" about a blind runner who competed in the New York City Marathon, he identified with how the athlete trained for such an importance race.
Inspired and wanting to help other visually impaired runners, Sterling called Achilles International, which is dedicated to assisting such athletes.
Sterling was told no Las Vegas chapter existed, so he created one.
Then he called the National Federation of the Blind of Nevada, and President Terri Rupp answered. Getting back into running already was on her mind, and they began to run together in December.
"I love running because to me, running is my zen," Rupp said. "Running allows me to get out of my head and get out of my to-do list. Along with being a stay-at-home mom, I teach Braille; I am constantly planning events. I'm very Type A where I'm a goal-setter, and when I run, I'm able to just be and just not to have to worry about everything else."
Rupp is fairly new to running but is hooked. She competed in a recent half-marathon in Henderson, finishing 37th with a time of 2:49:09.5.
Rupp, 35, is training to compete in the Rock 'n' Roll Marathon on Nov. 11 on the Strip.
"I've always had a bucket-list item to run the Rock 'n' Roll Marathon, and being a local Las Vegan, I would love to have that be my first marathon to check off my list," said Rupp, who lives in Southern Highlands.
She is mostly blind and might eventually lose all of her vision because of degenerative condition called optic nerve atrophy. Rupp, who began to see the effects when she was 8, can sometimes make out colors and shapes as well as "contrasts of movement," but details are difficult.
Rupp, married to a Clark County firefighter, has an 8-year-old daughter, Marley, and a 6-year-old son, Jackson. Marley also has the condition.
"I notice all the time what she can see and what I can't see," Rupp said. "So it wouldn't really bug me all that much if I lost all my eyesight, because the only thing that really sets me apart is I can't drive. That doesn't hold me back from doing what I want to do. I still get around well. I'm more active than most people I know."
Contact Mark Anderson at manderson@reviewjournal.com. Follow @markanderson65 on Twitter.
A previous version of this story incorrectly stated that Rupp had two daughters.
Achilles International Las Vegas Chapter
Contact: John Sterling
Phone: 805-868-0170
Email: AchillesLasVegas@gmail.com