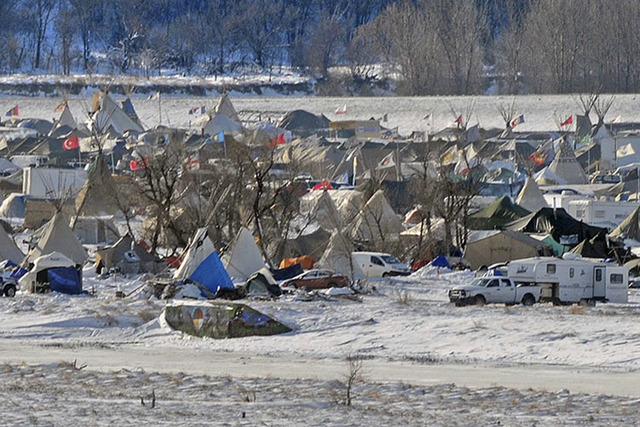 CANNON BALL, N.D. — A woman is charged with abusing her elderly mother while the two were at an encampment where protesters of the Dakota Access oil pipeline were staying.
Fifty-eight-year-old Kathleen Bennett of Las Vegas is charged in Morton County with endangering a vulnerable adult.
According to the Bismarck Tribune, authorities say Bennett's 82-year-old mother was discovered Dec. 6 and was zip-tied to a wheelchair. She was evacuated to the Prairie Knights Casino during a blizzard and got lost in the shuffle. On Dec. 17, she was found again, this time in a cold, cluttered teepee.
Police say she had numerous bruises and other medical issues.
An arrest warrant was issued for Bennett.