Literary Las Vegas: Scott R. Abella
November 2, 2016 - 10:40 am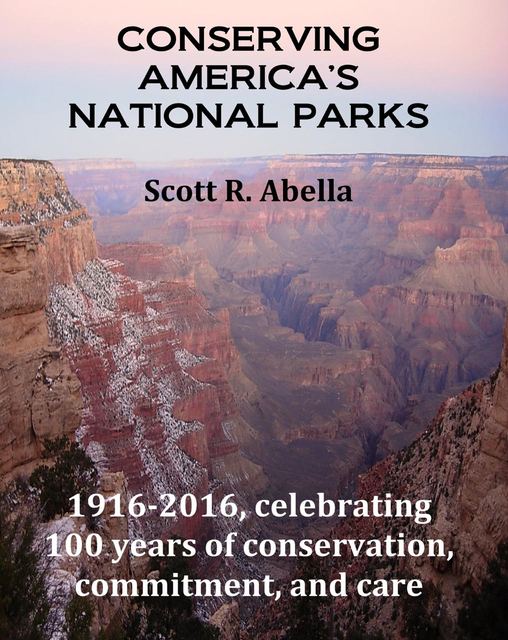 Timed to coincide with the 100th anniversary of the National Park Service, the book "Conserving America's National Parks" by local author Scott R. Abella tells the story of challenges and successes in conservation efforts in the United States' more than 400 national parks. Illustrated with 247 photos, maps and sketches, the book explores topics such as the return of wolves and panthers to parks, the removal of dams to restore salmon runs, efforts to save trees infected by pests and adaptation to changes brought on by drought, contamination and climate change. Of local interest are sections on Tule Springs Fossil Beds National Monument and the drought's impact on Lake Mead National Recreation Area. Visit sites.google.com/site/conservingnationalparks.
Excerpt:
Yellowstone was already 45 years old by 1916 and was initially overseen by the U.S. Army. The 1916 Organic Act created the National Park Service to manage the parks. The act also mandated that while providing for the people's enjoyment, the parks be conserved "unimpaired" for future generations. What unimpaired means has been debated in the century since. Today, unimpaired is generally considered successful conservation of natural and cultural features for which a park was designated (such as fossils of Petrified Forest National Park) or that are critical to the park's integrity. Owing to interrelationships on the landscape, like between the health of soil and the integrity of fossils, many natural features are critical to park integrity.
New parks continued to be created after formation of the National Park Service. By 1950, over 150 parks had been designated. This total included several parks in the East established to provide accessible nature close to urban areas.