10 best fall hikes and outdoor excursions near Las Vegas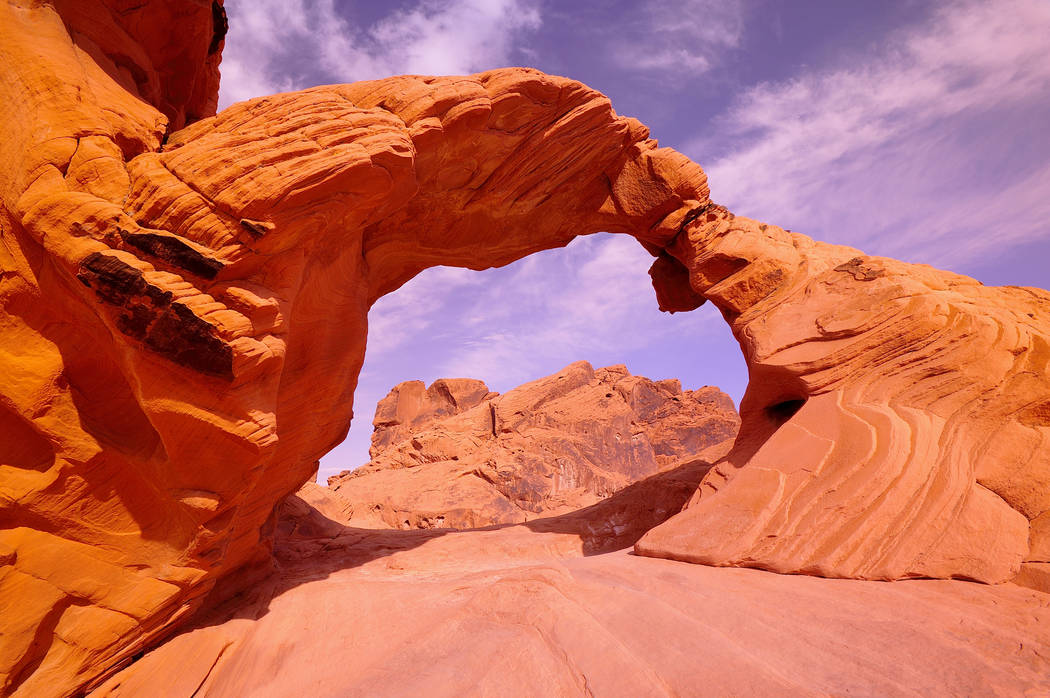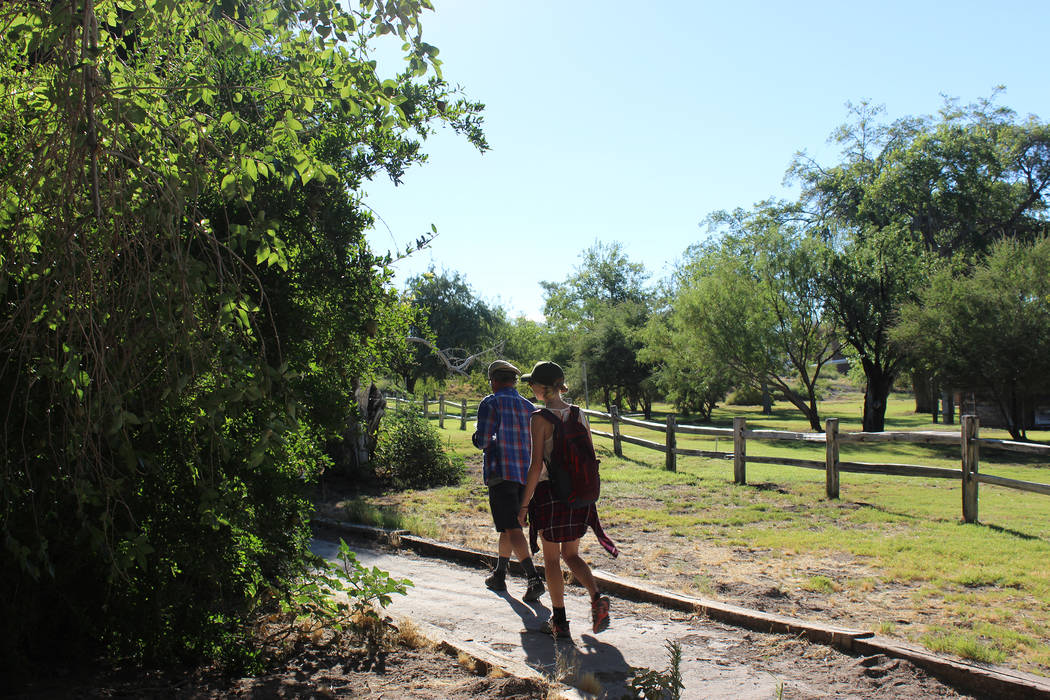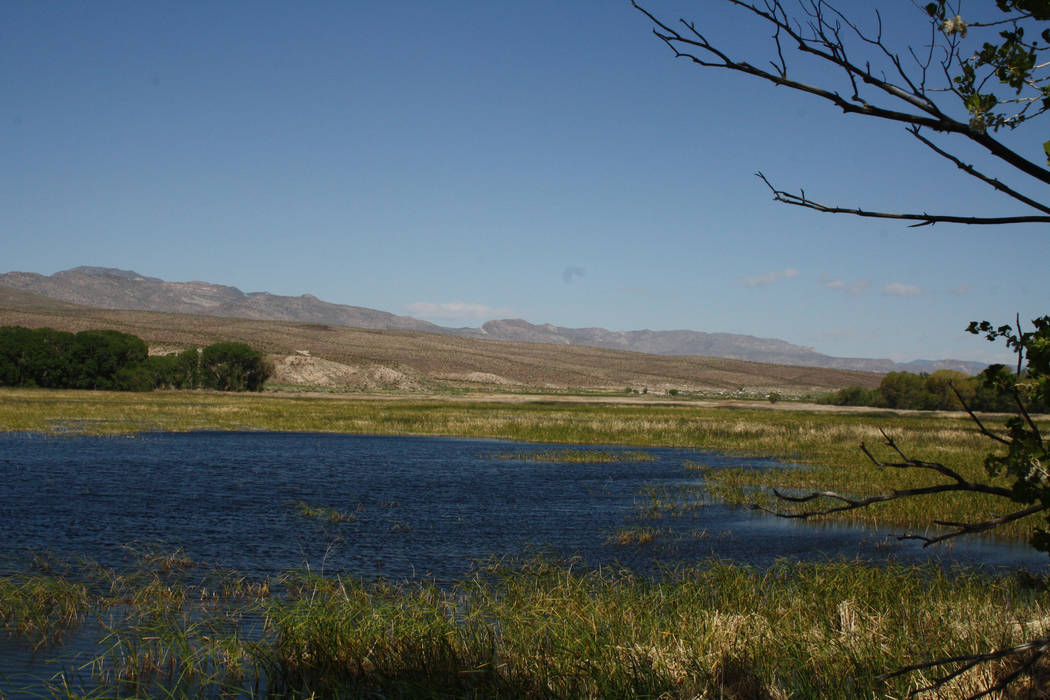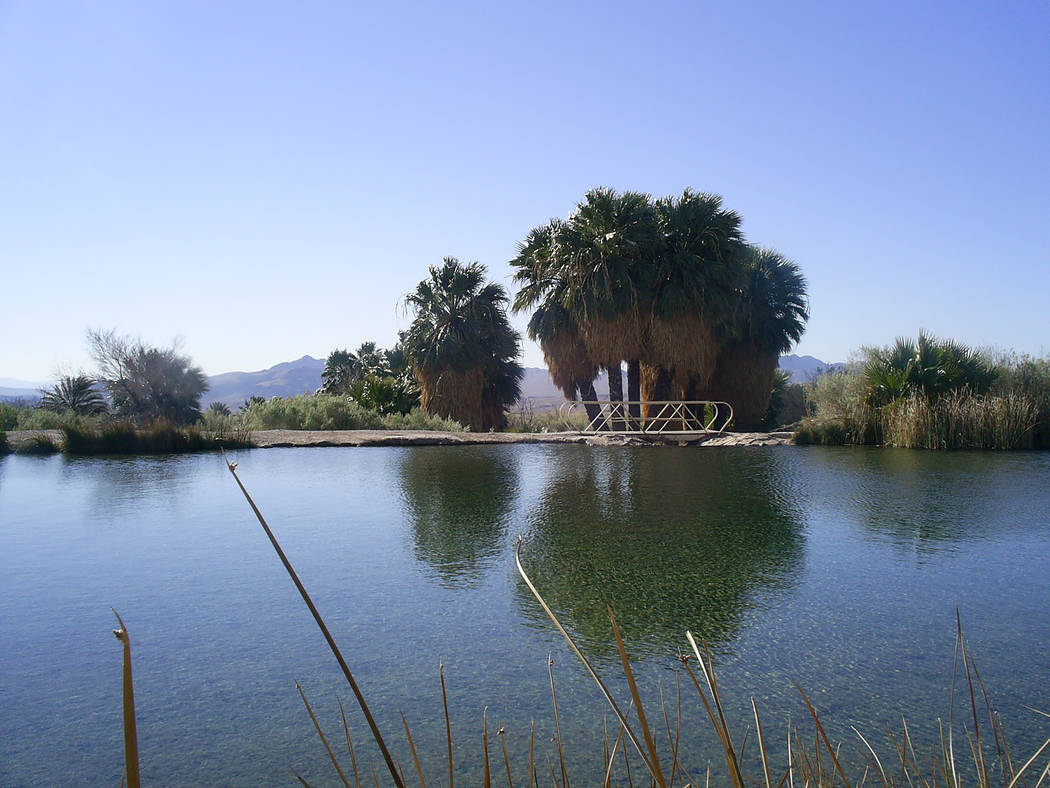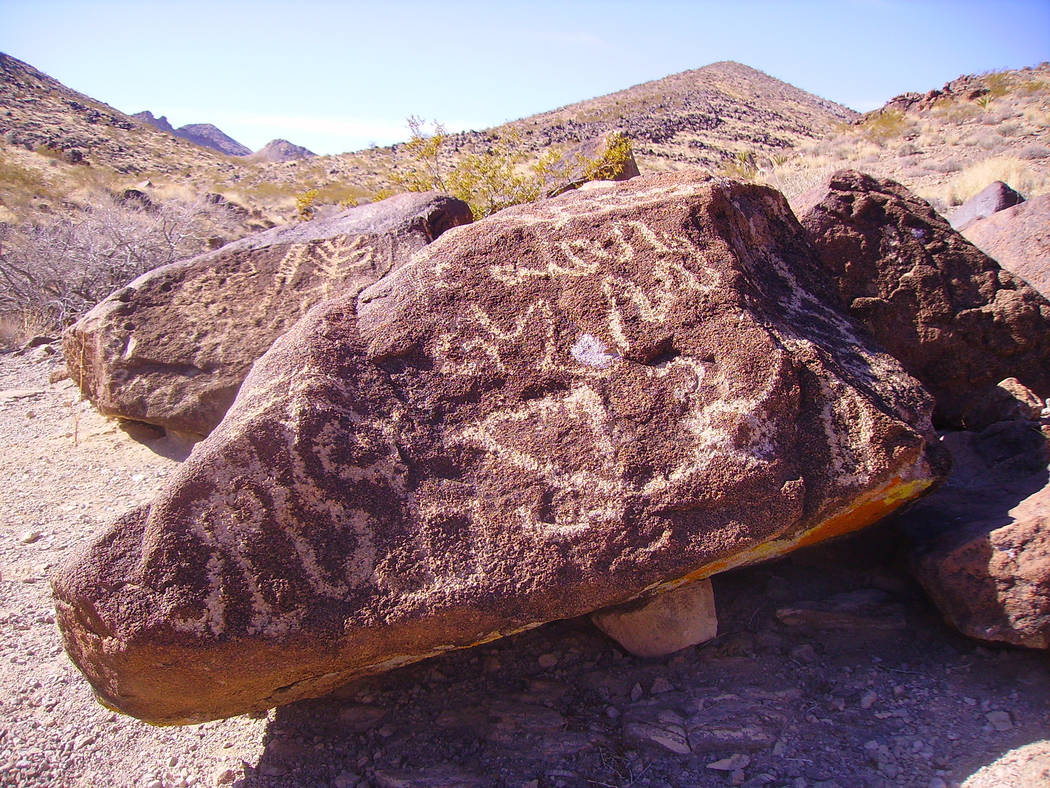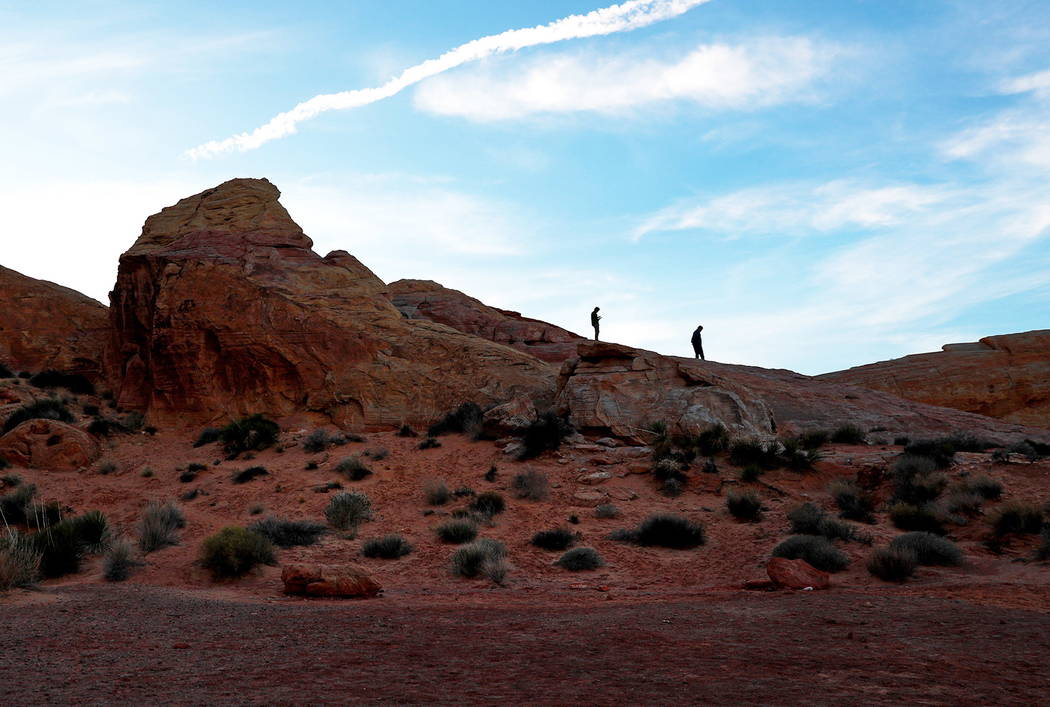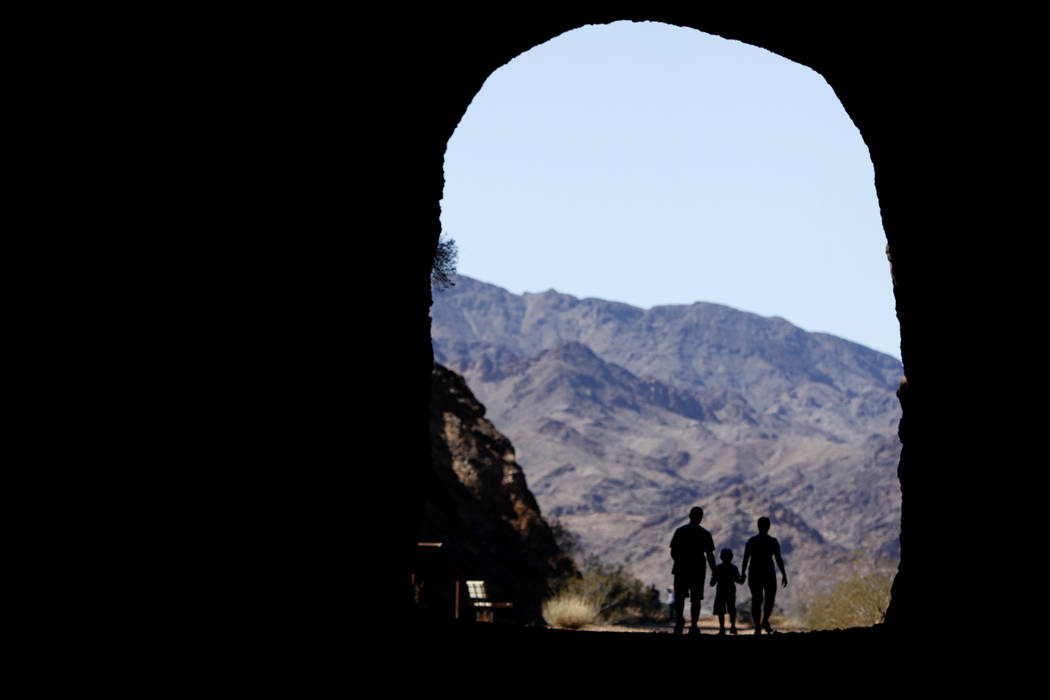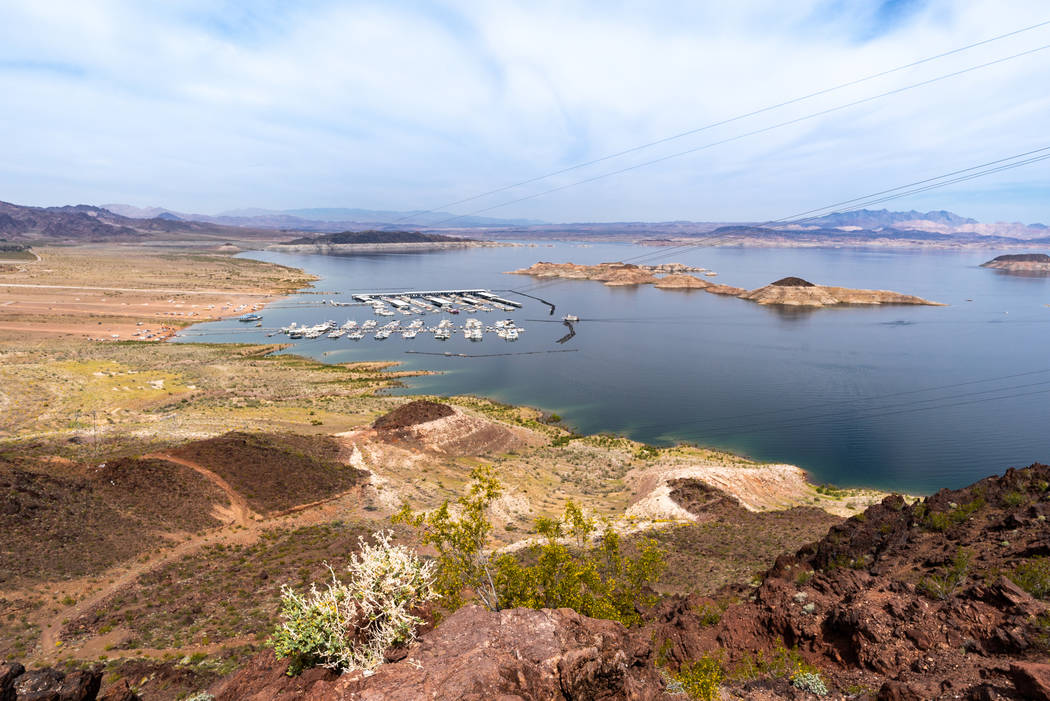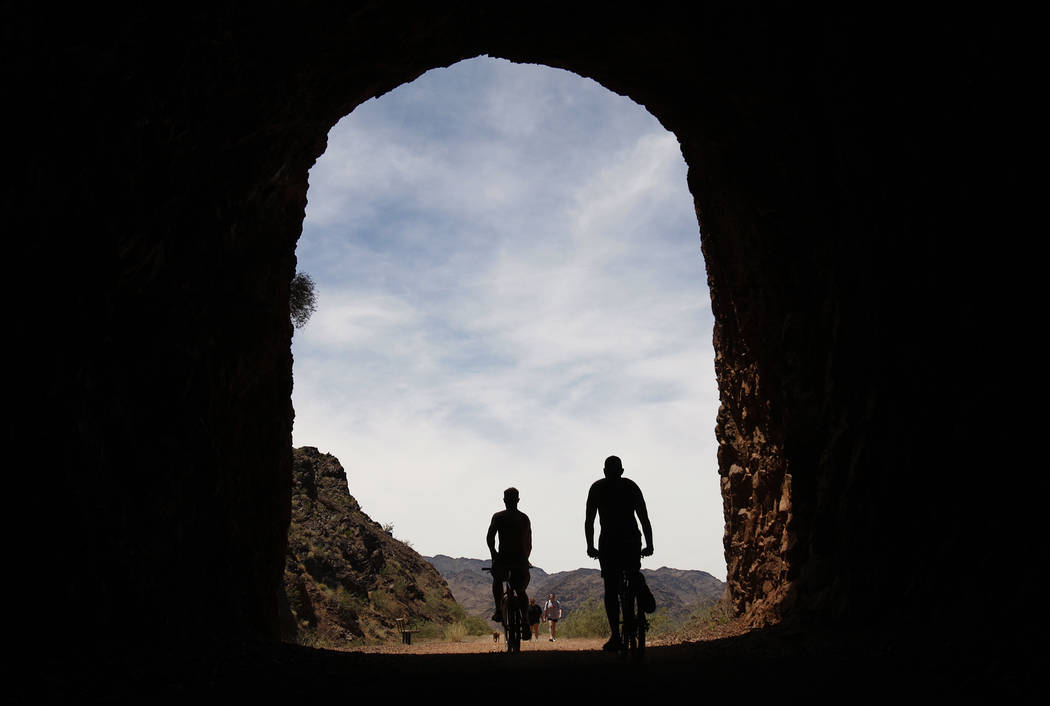 Over the next couple of months, Southern Nevadans will experience some of the best temperatures of the year, perfect for enjoying the outdoors.
We are blessed with a wide variety of places to explore — in practically any direction from Las Vegas.
Set out on desert trails or mountain hikes, see historic and cultural sites, go birding or just take an easy drive through the scenery of Red Rock Canyon National Conservation Area, Valley of Fire State Park or Lake Mead National Recreation Area. These places are ideal from fall to spring.
Here are 10 hikes or outdoor excursions to tackle this autumn:
Valley of Fire State Park
Nevada's first state park is pleasing to all ages. Just driving around offers thrilling views of the fiery red sandstone formations, but hiking a couple of short trails is even more rewarding. Before you set out, stop at the visitor center to brush up on the fascinating cultural history of the area. Great starter trails for most people include Mouse's Tank (sixth-tenths of a mile round-trip), White Dome Loop (1¼ miles) and a quick look at the petroglyphs of Atlatl Rock, which merely involves climbing a steep stair. All three can be done easily in half a day. The park is about 60 miles north of Las Vegas off Interstate 15 North. Elevation is about 2,100 feet, similar to Las Vegas. 702-397-2088 or parks.nv.gov
St. Thomas, Lake Mead National Recreation Area
In the Overton Arm of Lake Mead, just a few miles from Valley of Fire, lies the trailhead to St. Thomas. A Mormon pioneer settlement founded in 1865, St. Thomas thrived until 1938, when rising waters backed up by the new Boulder Dam (now Hoover Dam) forced its abandonment. It remained underwater until a decade or so ago, when drought uncovered the town site. The trail starts at 1,227 feet elevation, so prepare for weather a little warmer than in town. Head down the embankment onto the flat terrain. Hike a couple of miles on a loop trail with lots of interesting spur paths. Explore the remains, primarily foundations of old homes, a restaurant, a school and large stumps of cottonwood trees that once shaded the village. Look for artifacts such as old china and rusty metal, but leave them in place. 702-293-8990 or nps.gov/lake
Rogers Spring, Lake Mead National Recreation Area
This hot spring lies along Northshore Road, about six miles south of St. Thomas and Valley of Fire. A spring-fed pond is about 30 yards across and flanked by lush vegetation including palm trees. The pond releases about 1,000 gallons of naturally warmed water per minute. People have enjoyed soaking in Rogers Spring for generations, but it's important to avoid submerging your face or even splashing water near it; hot springs may contain naegleria fowleria, an amoeba that can make you very sick. This is a great place to picnic at one of the tables under the shaded ramadas. 702-293-8990 or nps.gov/lake
Historic Railroad Tunnel Trail, Lake Mead Lake Mead National Recreation Area
One of the area's most interesting hikes lies just minutes east of Boulder City. The trail starts at an elevation of 1,567 feet, a tenth of a mile past the Alan Bible Visitor Center, and follows a railroad grade that once brought supplies to Hoover Dam. Walk on the gravel trail through all five tunnels, about four miles round-trip, or just go as far as you feel comfortable and turn around. The tunnels are about 300 feet long and 25 feet wide. You'll be surrounded by volcanic cliffs and opportunities to see wildlife, especially desert bighorn sheep. While the trail is practically flat, along the way there are severe drop-offs, so you must watch young children carefully. (Note: Construction on the tunnels will take place Mondays to Thursdays through Nov. 15. The trail remains open, but only up to the tunnel being worked on, until repairs are finished. The entire trail will be open Fridays to Sundays.) 702-293-8990 or nps.gov/lake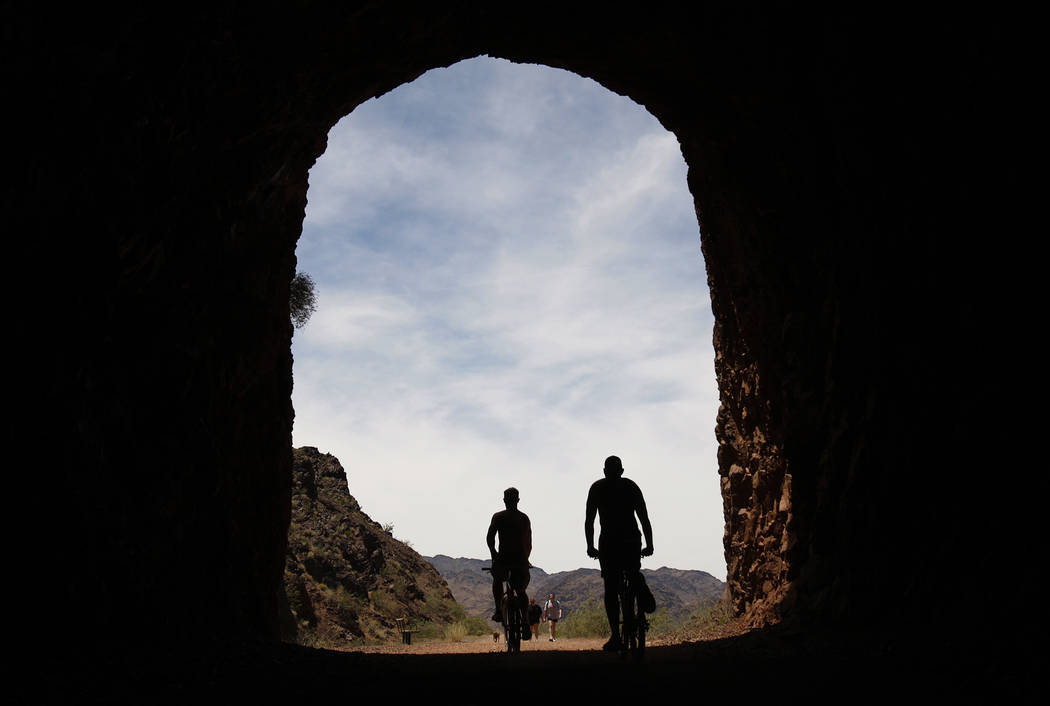 Corn Creek at Desert National Wildlife Refuge
Start at the visitor center with its great interpretive displays about the birds, other wildlife and history of the refuge. Behind the visitor center, set out on 1½ miles of five interconnecting trails, some lined with trees and spring-fed ponds. A perennial stream and a fruit orchard add to the enjoyment. More than 300 species of birds have been recorded here, so bring binoculars. Corn Creek is about 30 miles north of Las Vegas off U.S. Highway 95. The visitor center is usually open 8 a.m. to 4:30 p.m. Fridays through Sundays, although times and days may change. 702-879-6110 or fws.gov/refuge/desert
Pahranagat National Wildlife Refuge
This refuge encompasses more than 5,000 acres of lakes, ponds, marshes, meadows and riparian areas, providing homes or rest stops to many kinds of birds. It's part of the Pacific Flyway, so the next month or so offers opportunity to see migrating birds such as greater sandhill cranes, who stop here briefly but in impressive numbers. Keep an eye out for blue herons, snowy egrets, Canada geese and other waterfowl. At 3,350 feet, it's a bit cooler than Las Vegas. Bring binoculars, lawn chairs, food and water to visit in comfort. Fifteen primitive campsites are available. The refuge is about 90 miles north of Las Vegas along U.S. Highway 93, just south of Alamo. fws.gov/refuge/pahranagat
Sloan Canyon National Conservation Area
One of Southern Nevada's finest cultural treasures is the Sloan Canyon Petroglyph Site, where a 2-mile round-trip hike, along an easy-to-follow wash, involves just a little rock scrambling. Sloan Canyon boasts about 300 panels of rock writing, with 1,700 individual designs. Trailhead elevation is 2,895 feet, with an elevation gain of about 200 feet to the prime viewing area. Plan about a 1-mile hike to the heaviest concentration of rock art. Go early in the morning for more solitude. This is an important and irreplaceable archaeological site, so abide by the rules: no touching or climbing on the rock art. Stay in the wash and use binoculars or your camera's long lens to view the higher petroglyph panels. This site lies about 20 miles south of Las Vegas. The contact station (small visitor center) hours are 8 a.m. to 4:30 p.m. daily this time of year. 702-515-5350 or blm.gov/nevada
Big Bend of the Colorado State Recreation Area
This little-known park is in Nevada's southern tip, directly on the Colorado River. Hang out on sandy beaches, swim, fish or launch your kayak or canoe to explore two miles of shoreline. A wide lagoon is perfect for swimming, because it's away from the river's main channel and heavy current. Along the birding and hiking trails, look for great blue herons and other waterfowl, phainopepla and hawks. There is a good campground with 24 sites with ramadas, grills and fire pits, bathroom and showers, even RV hookups. Warmer than Las Vegas at around 500 feet elevation, the park is about 100 miles south of here. 702-298-1859 or parks.nv.gov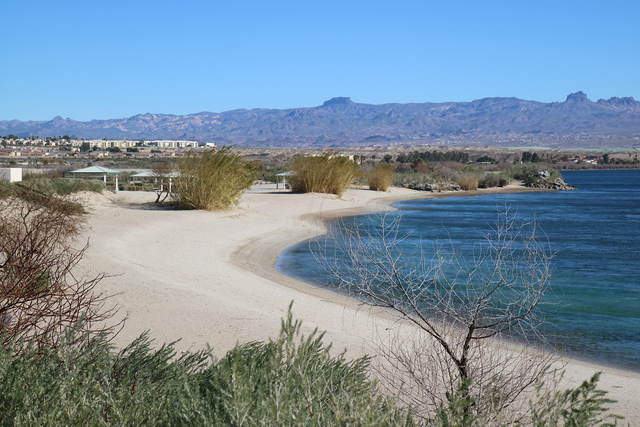 Calico Basin-Red Spring Interpretive Trail, Red Rock Canyon National Conservation Area
This is a super boardwalk stroll for all ages and abilities. Interpretive signs on the local wildlife and history entertain and educate as you make your way around the half-mile loop. Look for petroglyphs carved into the desert varnish on the boulders and check out Red Spring itself, which gently flows out of the rock on the far side of the boardwalk. Elevation is about 3,600 feet. Red Rock is about 20 miles west of Las Vegas along state Route 159. 702-515-5350 or redrockcanyonlv.org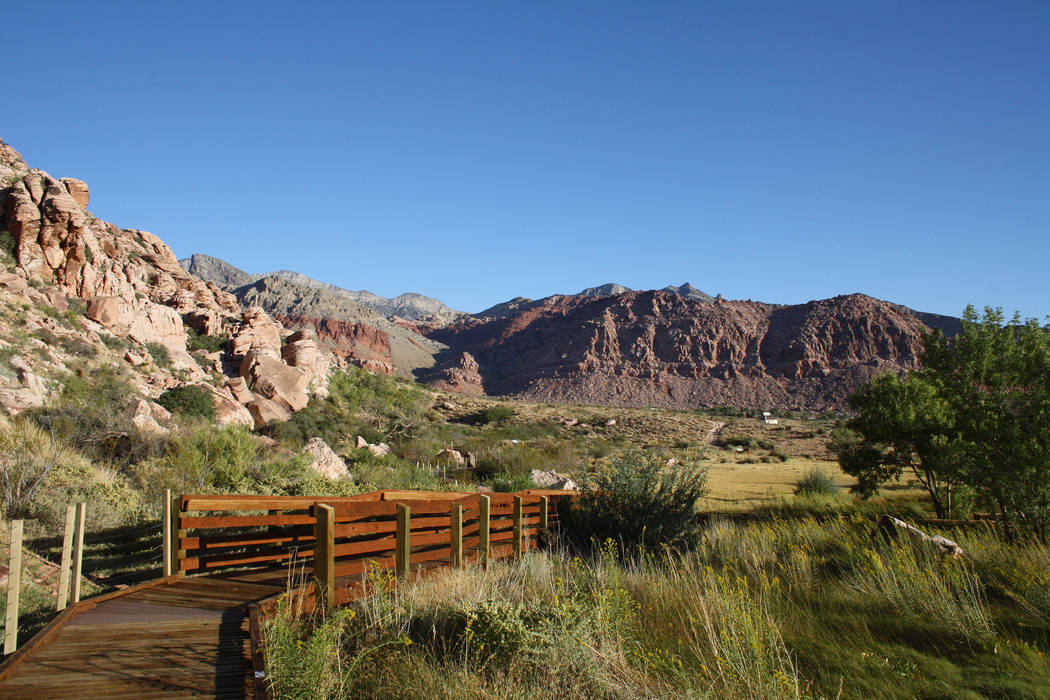 Ice Box Canyon, Red Rock Canyon National Conservation Area
This one is for strong hikers with experience in rock scrambling. The trail starts at 4,285 feet elevation and, depending on how far you want to go, gains 200 feet over the 2.6-mile round-trip. The first mile is on an obvious trail, except crossing Red Rock Wash, but after a mile you drop into a boulder-filled drainage that makes hiking more difficult and requires some rock scrambling. This hike is subject to severe flash flooding, so check the forecast at the visitor center before setting out. 702-515-5350 or redrockcanyonlv.org