At 77, Summerlin man's love for soccer extends to playing field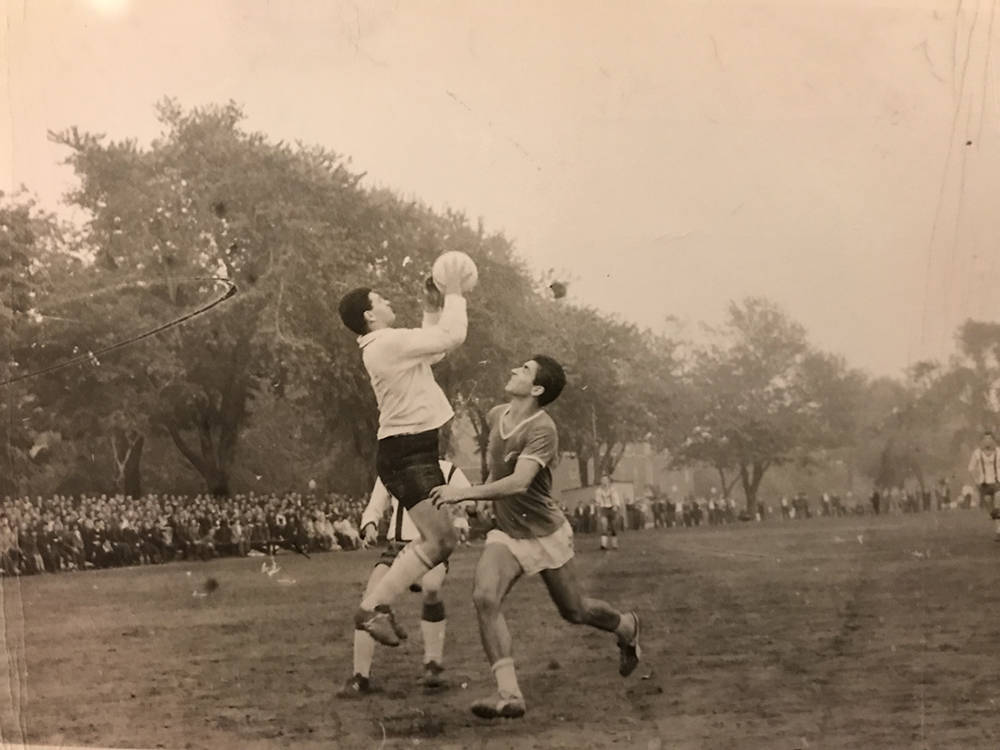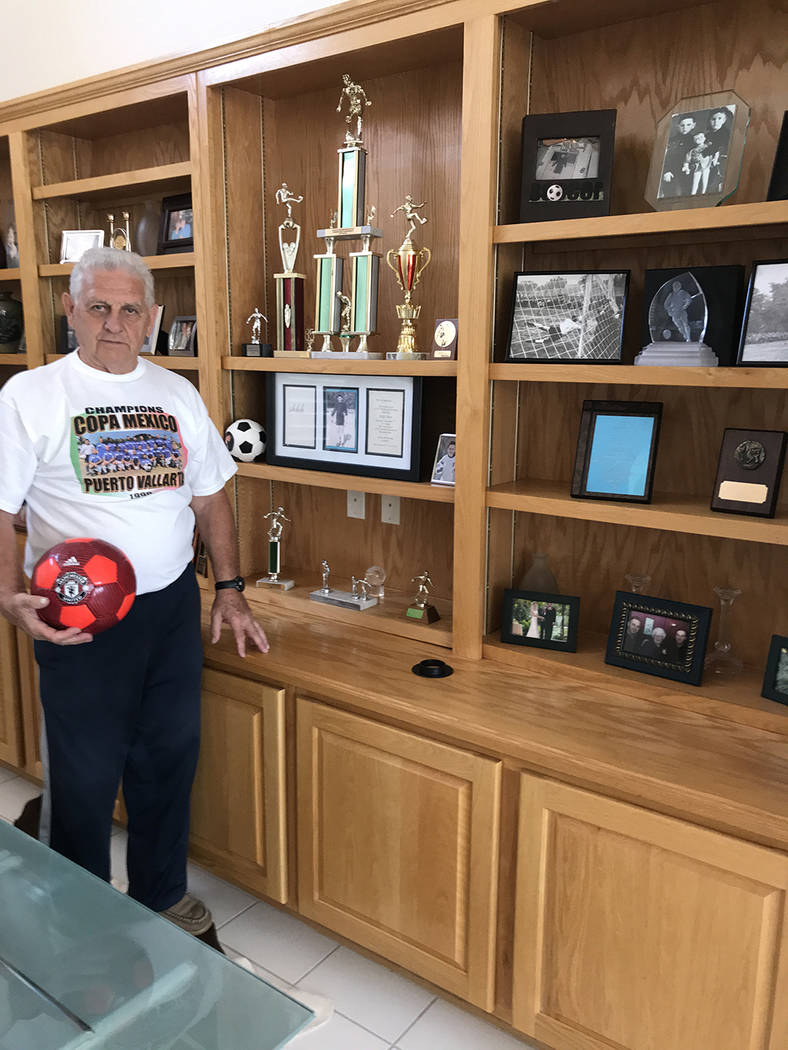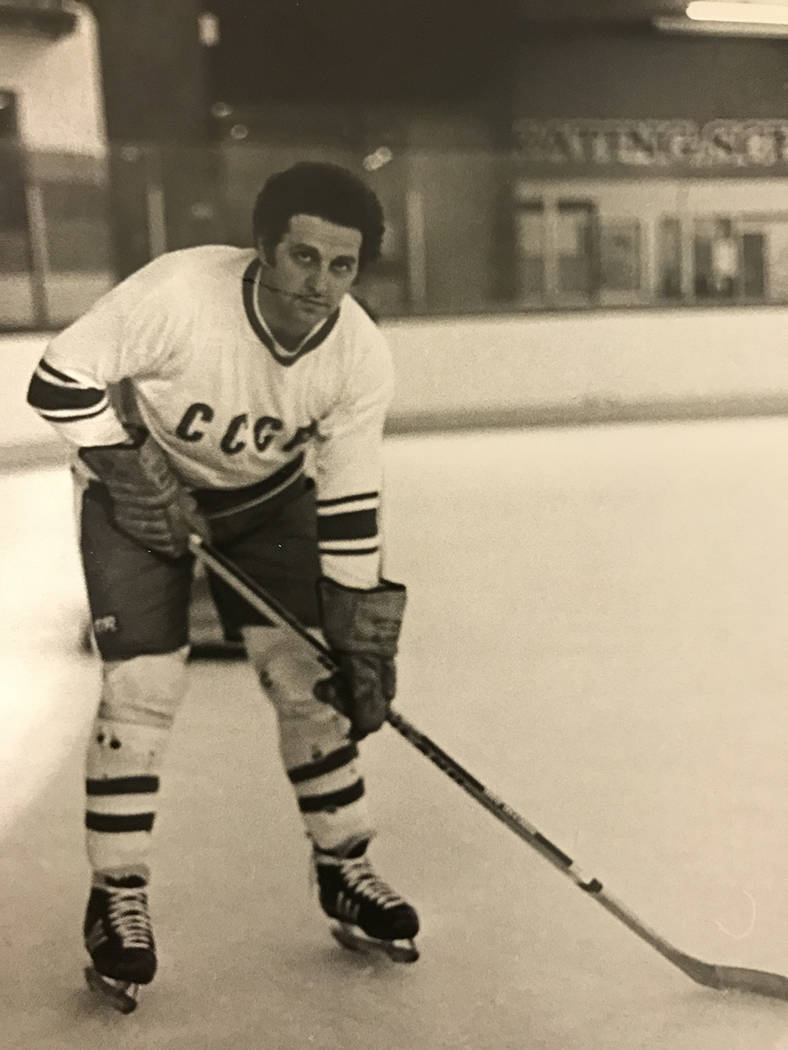 We all hear stories about people whose passion for doing a particular thing has never waned. But playing soccer for 71 years as a goalie, where physical dexterity is a fundamental requirement? And still going strong at the age of 77 by playing at least three times a week?
Meet Eddy Biren of Sun City Summerlin, a guy whose love for the game hasn't ceased since he kicked his first soccer ball shortly before leaving his native Russia at age 6. Four countries later — Poland, Italy, Canada and the U.S. — his devotion to playing has not diminished.
Moreover, Biren, who retired as an electrical contractor in Los Angeles before moving to Sun City five years ago, would still be playing ice hockey in addition to soccer, on a regular basis, were it not for a shoulder injury he suffered three years ago.
"I learned to ice skate in Poland, and I played hockey almost as much as I played soccer when I moved to Canada," Biren noted. "But soccer has always been a very important part of my life, and I'll continue to play the game as long as my legs hold up."
Currently, that means every Tuesday morning and Saturday morning at All American Park on Buffalo Drive, and on Wednesday evenings at a soccer field along Town Center Drive and Charleston Boulevard.
"I've played semipro soccer, amateur soccer, pickup games — you name it. But I was born 50 years too early to play professional soccer," he said, in reference to the more recent expansion of soccer as a professional sport in major cities throughout the U.S., including Las Vegas. The fact that he speaks seven languages has helped further his soccer career, especially due to global interest in the game.
"In 1964 I was picked to be a member of the Canadian national team that participated in the Pan-American games," he noted. "But I couldn't leave my job to participate." Biren showed the vast collection of trophies and citations he has received over the years, especially since his arrival in the U.S. in 1978.
"When I came to Los Angeles from Montreal, an Israeli friend of mine got me involved with a Maccabee team there, and that led to my playing with a lot of other teams during the 34 years I lived in Los Angeles," he recalled. One team he played with won a silver medal in the Senior Olympics, he said.
"But it was soccer that brought me to Las Vegas. I had been coming here twice a year with a California all-star team, to play in tournaments," Biren explained. "I have a cousin who lives in Desert Shores. One of the times I came here to play, he showed me around. I liked what I saw, and that's why I moved to Sun City."
Biren said he has long been impressed with the quality of soccer players who live here. He told of a tournament in Puerto Vallarta, Mexico, in 1999, and how it came down to a final game against an all-star team from Las Vegas.
"I was playing for an all-star team from Los Angeles," he said. "Eight teams were invited to play in the tournament, which was for men over the age of 40.
"At the end of regulation play, the score was tied. After two overtime periods, the score was still tied. But in a penalty shootout, I stopped the penalty shot, and at the age of 59 I was chosen the tournament's MVP."
Herb Jaffe was an op-ed columnist and investigative reporter for most of his 39 years at the Star-Ledger of Newark, New Jersey. Contact him at hjaffe@cox.net.