Summerlin ballpark not top Las Vegas sports story — for now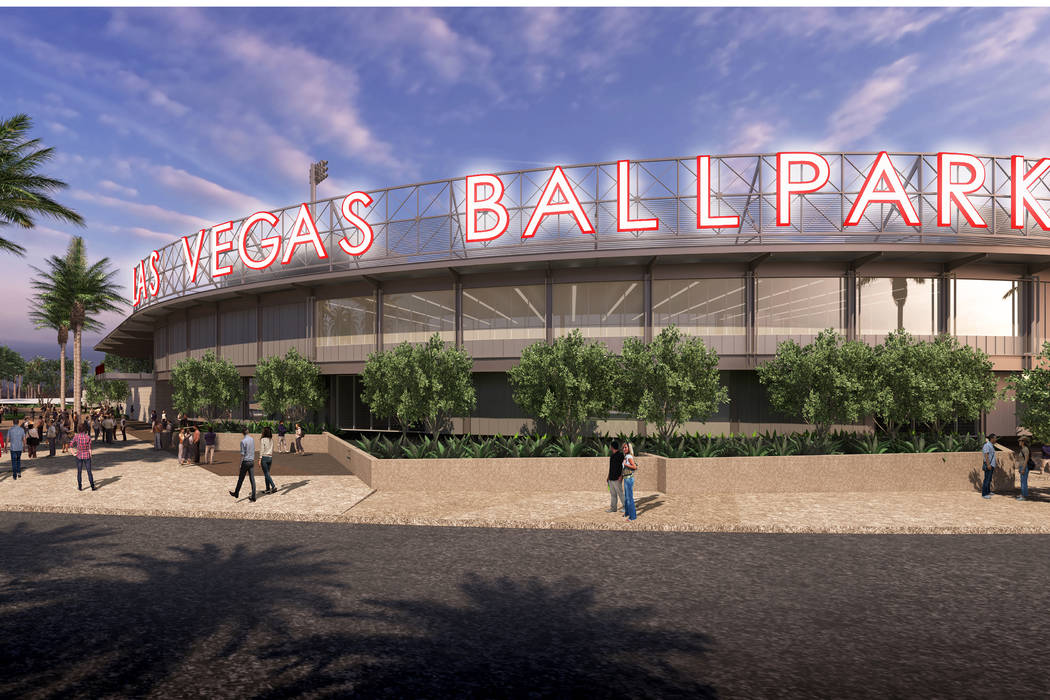 When you want to know what's happening in some corner of the world, the proper thing is to go right to the information source. And in this case the source easily is Don Logan, who as president and COO of the Las Vegas 51s should more appropriately be labeled Mr. Baseball of Las Vegas.
So that's who we visited, to talk about a number of matters that involve the 51s. After all, irrespective of Golden Knights fever, which has captured the city's attention during the last nine months or so, it should be noted that the first professional sports franchise ever in these parts was a baseball team that formally began play in 1983 as the Las Vegas Stars of the Triple-A Pacific Coast League. Logan came on board a year later and has been connected to the franchise ever since.
"We were the Stars for 18 years. Then we became the 51s, and this is our 18th year with that tag. So we feel it's time for a name change," said the soft-spoken Logan with a warm smile. "That's why we've asked our fans to help us come up with a new name."
But there's more to it than that. It all relates to lots of new things happening to the baseball franchise, beginning with the opening next April of Las Vegas Ballpark, the stadium being built adjacent to Downtown Summerlin.
Add into that a new affiliation with another major league team when the New York Mets leave town at the conclusion of this season.
"We don't know yet who that team will be, and we won't know until shortly after this season ends," Logan said.
As for the name that will replace the quirky tag of 51s? Well, nobody was ever totally excited about a name that identifies with Area 51, presumably a secret government base that deals with aliens and other extraterrestrial matters, located some 85 miles north of Las Vegas.
"I'm a Summerlin guy," Logan said. And other than the fact that he makes his home in Summerlin, Logan has for many years dreamt of a baseball stadium in this locale.
"It has been a long time coming, and it makes sense in so many ways. We have had solid support for a new stadium in Summerlin for a lot of years. The benefits will be enormous," Logan said in summing up his view of Las Vegas Ballpark.
Of course, you can add into the equation the fact that the team is owned by the Howard Hughes Corp., developer of the Summerlin master plan, and that the stadium will also be owned by the Hughes Corp.
But the basic benefits, as Logan explained, deal with moving out of one of the most antiquated baseball stadiums in America and into an ultra-modern ballpark "that will have sufficient restaurants, restrooms and other conveniences for fans. It will all be spread out, eliminating the annoyances of waiting in lines, often for very long periods."
Then there's the location itself. Downtown Summerlin is constantly hailed as one of the most successfully planned commercial, residential and entertainment enterprises anywhere.
"Fans from all over the valley will love the location and the new stadium," Logan said. "And they'll love the ease in getting to the stadium site from anywhere." His reference was to recent expansions of highways such as Route 215 and Summerlin Parkway, which help carry traffic from all sectors of the Las Vegas Valley.
Herb Jaffe was an op-ed columnist and investigative reporter for most of his 39 years at the Star-Ledger of Newark, New Jersey. Contact him at hjaffe@cox.net.