Kids will roar for 'Dinosaur Boy Saves Mars'
February 28, 2016 - 9:02 pm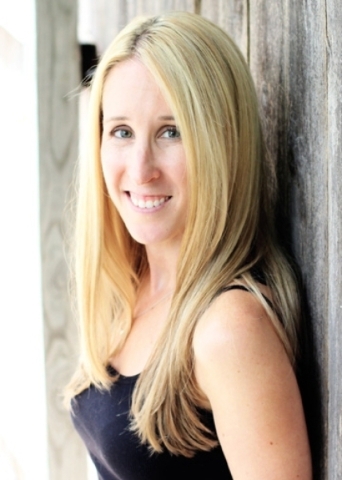 You are a superhero.
It might not be immediately apparent, but your powers are many. You can leap high, jump far, lift heavy objects and hear things your parents would rather you didn't. And in the new book "Dinosaur Boy Saves Mars" by Cory Putman Oakes, you may be able to singlehandedly stop a terrible interplanetary crisis.
When you've got stegosaurus scales on your spine and a tail with spikes, there's just no way to get comfortable in your bed.
Just ask Sawyer. He knew because he inherited a genetic blip that made him a human-dino hybrid like his grandfather. But Sawyer adapted because, well, there was no other choice, and besides, his friends at Jack James Elementary School didn't care. Sylvie was half Martian, and Elliot was a freakishly tall human, and none of it mattered.
Still, scales were awkward, particularly when Sawyer's grandpa flew a small borrowed spaceship into the school playground one day and invited Sawyer and his friends aboard. It seemed that Sylvie hadn't heard from her father in months and Sawyer's grandpa had learned of trouble on Mars. Sylvie's dad, it was believed, may've been kidnapped. They needed to go to Mars immediately.
But the issues went much, much deeper than just kidnapping.
Mars was the site of a big interplanetary soccer match between the Red Razers of Mars and Pluto's Kuiper Kickers. It was a heated rivalry with questions of cheating; politics were involved; and Plutonians were cruelly told that because their planet was no longer an official "planet," their team could be dissolved forever, which might've led to riots. Another complication: Sylvie was once a star player, but for some reason, she wanted nothing to do with soccer anymore.
Sawyer couldn't figure that out — but then again, he wasn't given enough time to think about it before Martian teens decided he was the Latest New Thing, and his picture was plastered all over Martian magazines. By the time he was asked to be in charge of the soccer match, all Sawyer really wanted was to just go back to his normal life.
But, of course, that wouldn't happen any time soon.
I have to admit that I was no fan of "Dinosaur Boy Saves Mars" … at first.
Kids, however, are going to roar when they get this book. There's just enough weirdness, just enough science-fiction, plenty of mildly sophisticated humor and a pretty decent story-with-lesson here to appeal to kids who want something really different in a chapter book. Oakes twists her tale with almost-possible plotlines that will appeal perfectly to young SF fans; by the time they get to the big laboratory scene (which was where I got hooked), they'll be stomping around for even more from Sawyer, Sylvie and Elliot.
Fortunately, you'll be able to fulfill that request, as this book is a part of a series. Yes, 8- to 12-year-olds can read this one alone, but they might want the other books, too. They may find "Dinosaur Boy Saves Mars" to be just super.
— View publishes Terri Schlichenmeyer's reviews of books for children and teens weekly.
About the book
"Dinosaur Boy Saves Mars" by Cory Putman Oakes
c.2016, Sourcebooks $12.99 / higher in Canada 224 pages