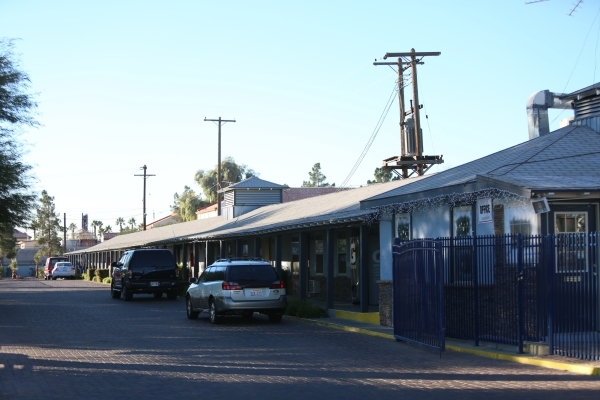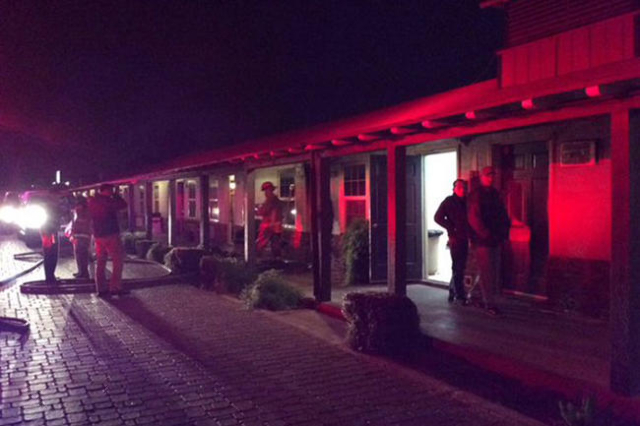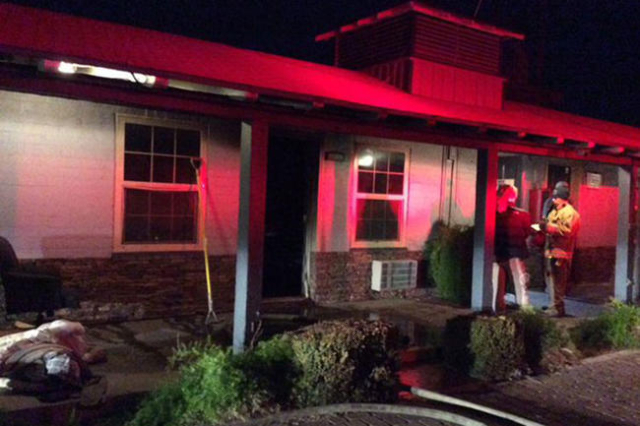 Faulty wiring in a space heater caused one room in a downtown Las Vegas motel to catch fire Thursday morning, fire officials said.
The occupant of that room at Sterling Gardens Motel, 1808 Fremont St., said he awoke about 4 a.m. to the sound of something "popping," Las Vegas fire department officials said in a release. He then saw the head of the mattress, near a wall outlet where a space heater was plugged in, on fire.
He tried to smother the flames, but was overwhelmed. Firefighters arrived at the motel, near the intersection of Fremont and Bruce streets, and extinguished the flames "in a minute," the department wrote in a release.
The man was treated on the scene for smoke inhalation and refused to be taken to the hospital. He is displaced and being assisted by the Red Cross.
The fire caused an estimated $5,000 in damages to the single unit affected.
"This space heater was plugged into the wall outlet, but there was a repair in the wire which heated up and caused the wire to short out. It should have been replaced instead of being repaired," the release said.
Contact Kimberly De La Cruz at kdelacruz@reviewjournal.com or 702-383-0381. Find her on Twitter: @KimberlyinLV