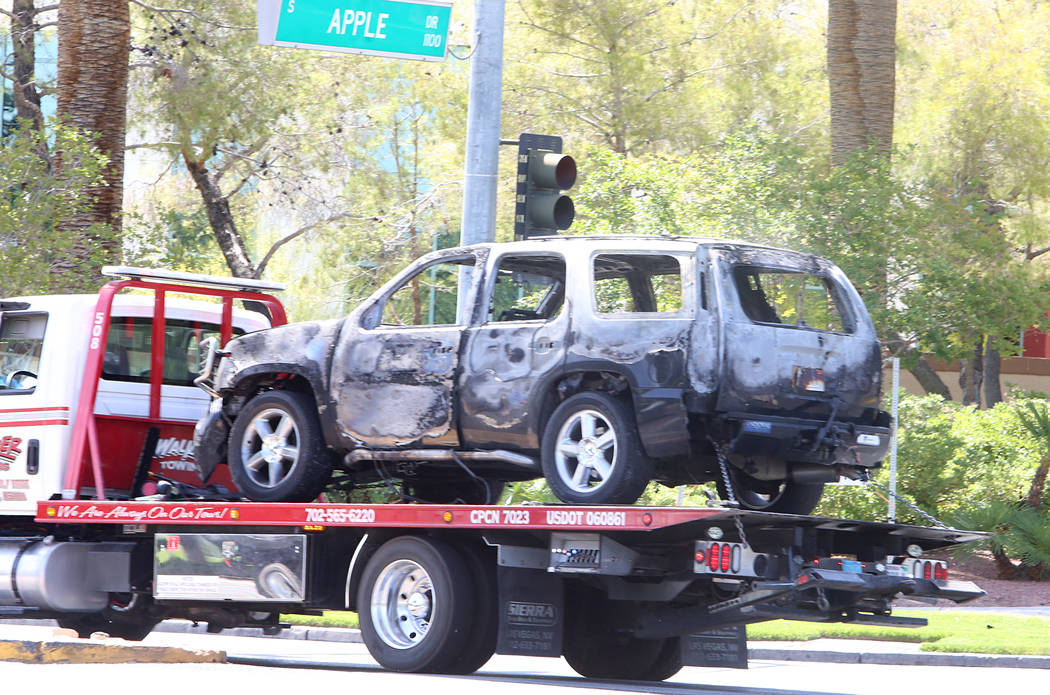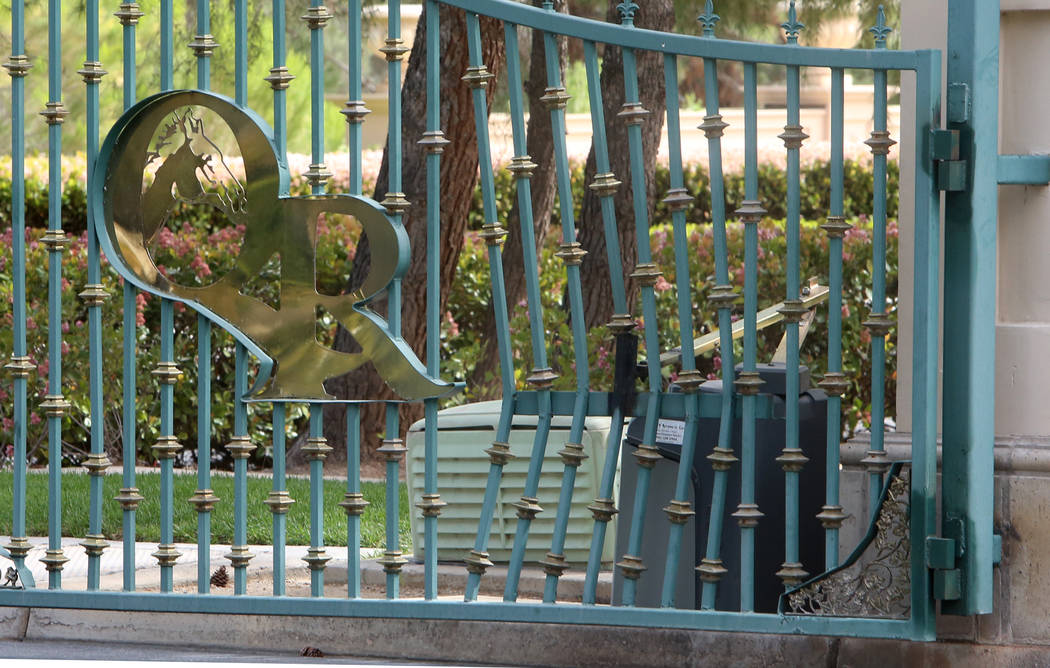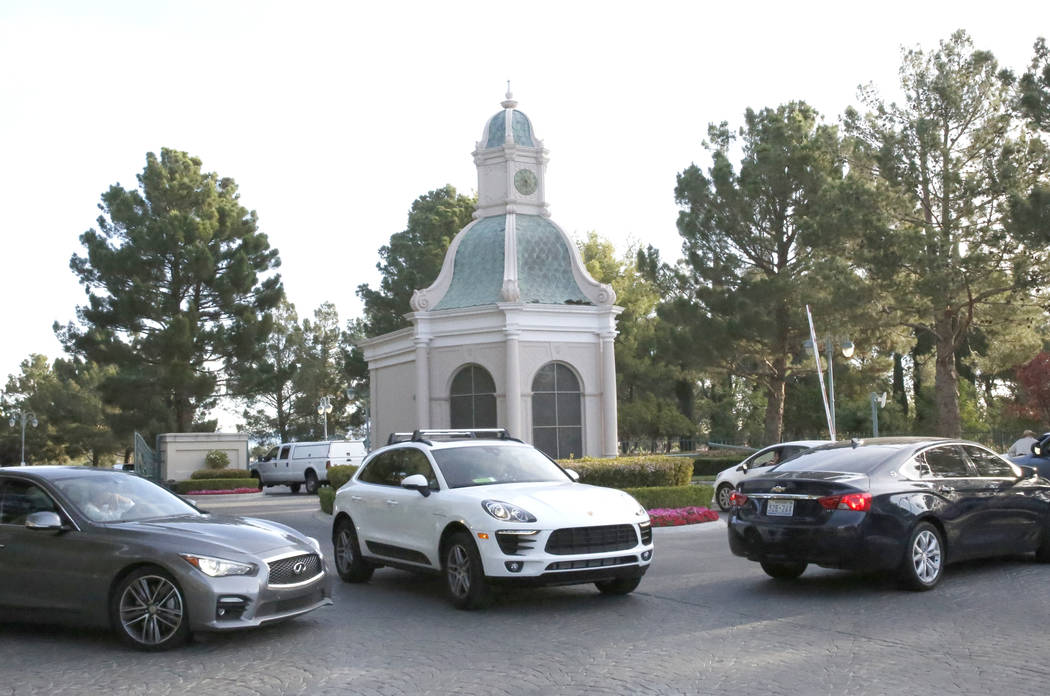 An intentionally set vehicle fire prompted temporary evacuations Wednesday morning in a western Las Vegas gated community.
A man is in custody after driving his truck through the gates of the community, evading police and lighting the truck on fire, according to the Metropolitan Police Department.
About 3 a.m., police received a call from security at the Queensridge neighborhood near West Charleston Boulevard and South Hualapai Way. Security told police that a man rammed his truck through the neighborhood's gates and that they followed him. When police arrived on scene, the man was gone, according to Metro officer Timothy Hatchett.
During a preliminary investigation, police spoke to a potential female victim and determined that the incident was related to domestic violence.
"It looks like it's going to be a wife-husband relationship," Hatchett said.
While speaking to the people involved, police learned that the man was recently looking for a gun and had been acting erratically.
"We were very, very concerned about the female's safety," Hatchett said. "We felt that the suspect might come back."
As police conducted their investigation, they received information that the man might be in the downtown area. The truck was located and fled north on U.S. Highway 95, Hatchett said. Police did not pursue the vehicle.
While police units were positioned outside the neighborhood and residence in question, the man arrived again about 6 a.m., drove his truck through the neighborhood's closed entrance gates, and then drove into the front of the residence, police said.
"Officers described seeing him light something on fire, and the vehicle engulfed very quickly," Hatchett said.
Police were able to instruct the man to move away from the home before taking him into custody, police said.
"Luckily for us, the vehicle was on a slope and ended up rolling back onto the roadway," Hatchett said.
The Las Vegas Fire Department responded to the home on the 9500 block of Chalgrove Village Avenue and put out the vehicle fire. The Clark County Fire Department assisted with the response.
Arson investigators were on the scene, Las Vegas Fire Department spokesman Tim Szymanski said.
A neighbor, George West, said the man rammed the car into a house before the car exploded. West said he felt his house shake because of it. He also said a woman and children were in the home at the time of the crash.
No injuries were reported, police said.
Residents were being allowed back into the gated community about 7:30 a.m.
The incident is still under investigation.
Review-Journal writer Mike Shoro contributed to this report. Contact Lawren Linehan at llinehan@reviewjournal.com or 702-383-0381. Follow @lawrenlinehan on Twitter.
9500 Chalgrove Village Avenue, las vegas, nv