1 person killed, another injured in central valley apartment shooting
December 5, 2014 - 9:00 pm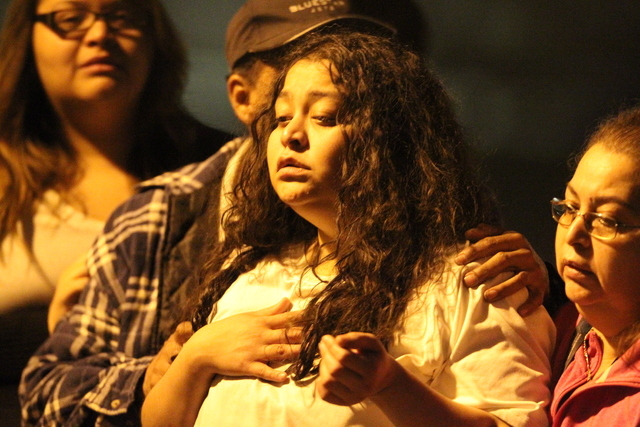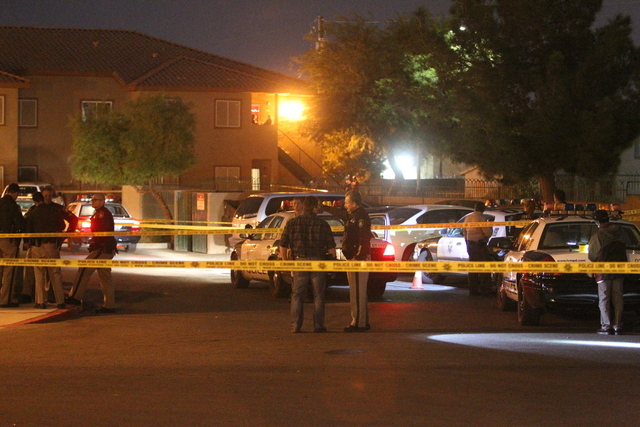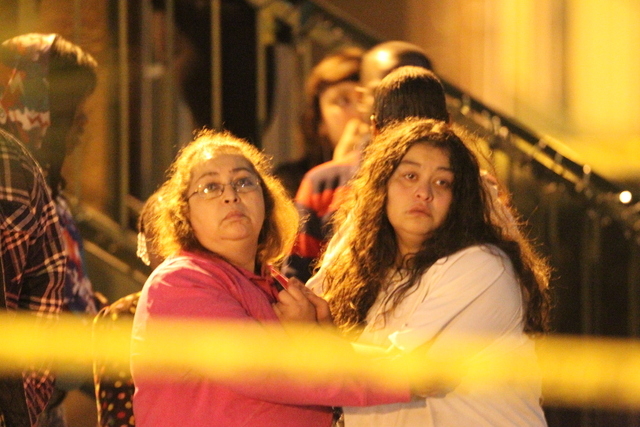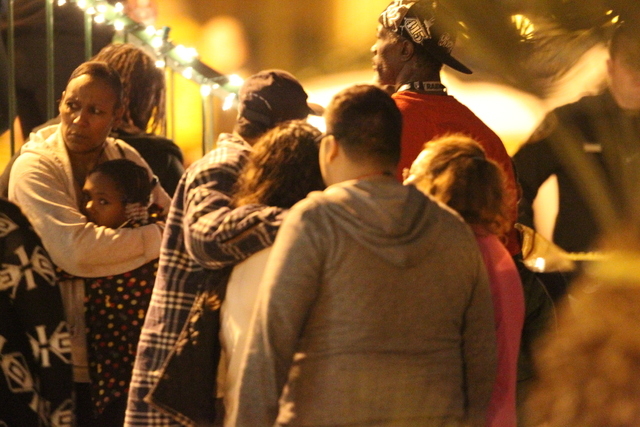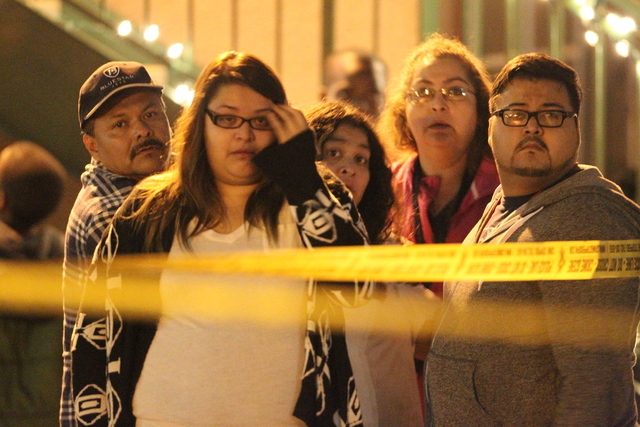 A trail of blood led Las Vegas police to an injured man they believe was involved in a fatal central valley shooting Friday night.
Officers responded about 5 p.m. to the parking lot of the Juan Garcia Gardens complex, 2851 Sunrise Ave., near Eastern and Stewart avenues, where they arrested a wounded man who tried to flee to a nearby apartment. The man who was fatally shot collapsed in front of another apartment.
The two men, one black and one Hispanic, were arguing before the shooting, said Metro homicide Lt. Ray Steiber. The black man is alleged to have pulled a gun and fired on the Hispanic man multiple times.
The man who was arrested may have been injured with a blade, Steiber said. He was taken to University Medical Center and is expected to survive.
As police began closing off the scene, people converged nearby and began crying inconsolably. One woman yelled in Spanish, "They killed him!" and "Why?"
Sergio Morales, 64, said he had just moved into the complex two days ago. He was waiting for the gas company to service his house and said he saw the shooting.
Two men were standing together and talking before one of them pulled a gun and shot the other man three times in the chest at point-blank range, Morales said.
The man who was shot ran toward an apartment holding his chest and screaming, "My God, my God!" before collapsing, Morales said.
The apartment complex is directly across from Roy Martin Middle School.
A woman who did not want to be identified said that the complex had recently seen an increase in on-site drug use and fights. She said apartment management sent out a notice to residents a month ago asking them to curb their behavior.
Another woman was talking to a neighbor: "This is sad. This is so sad."
Review-Journal writer Kimber Laux contributed to this report. Contact Ricardo Torres at rtorres@reviewjournal.com or 702-383-0381. Find him on Twitter: @rickytwrites.