10 best things to do in Las Vegas on Halloween weekend
October 27, 2017 - 3:53 pm
Updated October 27, 2017 - 5:54 pm
It's a spooky weekend in Las Vegas.
Get into the Halloween spirit with an array of parties, events and family-friendly attractions.
Sip on Halloween-inspired cocktails at Las Vegas bars, and listen to John Carpenter perform his iconic thriller movie scores at The Joint.
Observe Nevada Day on Saturday with free admission to The Neon Museum and a visit to the Hammargren Home of Nevada History.
Here are your top picks for what to see, eat and do in Las Vegas this weekend.
Grab a bite
Pita served locally has improved greatly over the years, but none is better than at Two Bald Brothers in downtown Las Vegas. The shakshuka is a soul-warming stew of tomatoes, onions, garlic and green pepper, elevated by a prodigious kick of red pepper. As is customary, two eggs had been poached in it, the broken yolks contributing richness. Read the full review here.
Chicken shawarma plate with rice and salad at Two Bald Brothers Mediterranean cuisine in Las Vegas. Benjamin Hager Las Vegas Review-Journal
Get a drink
Sip on something spooky this weekend. These 11 Halloween cocktails are all treat, no trick. Try the Sagrado Corazon at China Poblano. A "sacred heart" hibiscus ice sphere "bleeds" as it melts, changing the flavor and color of the tequila blanco, lime and agave. See more Halloween cocktails here.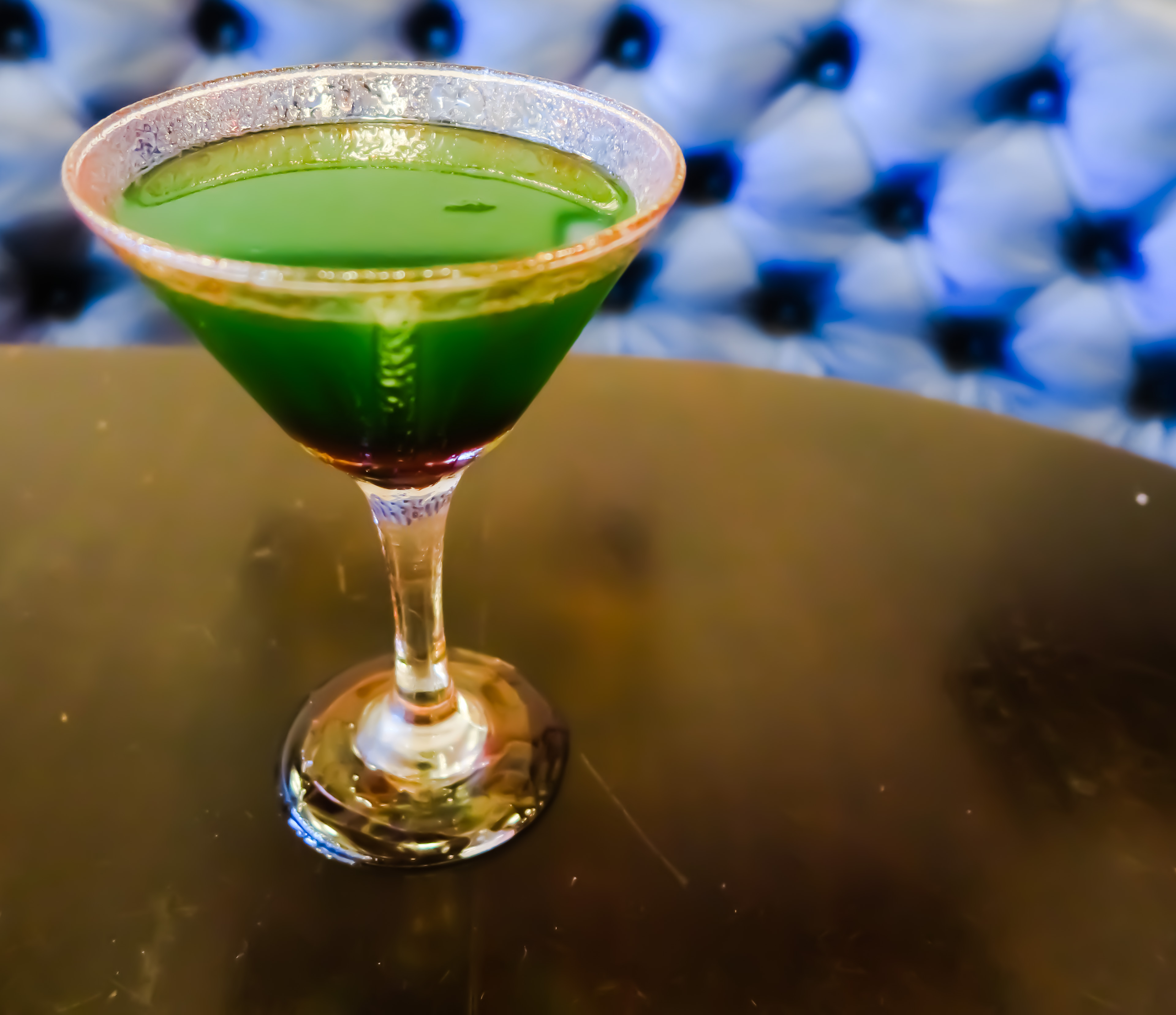 Therapy
Rock out
Yeah, we all know the instant goose-flesh inducer that is John Carpenter's theme to seminal stab-a-thon "Halloween." But Carpenter has a deep discography of memorable film scores dating back to the '70s. See John Carpenter at The Joint at the Hard Rock on Sunday. See more about Carpenter's movie themes here.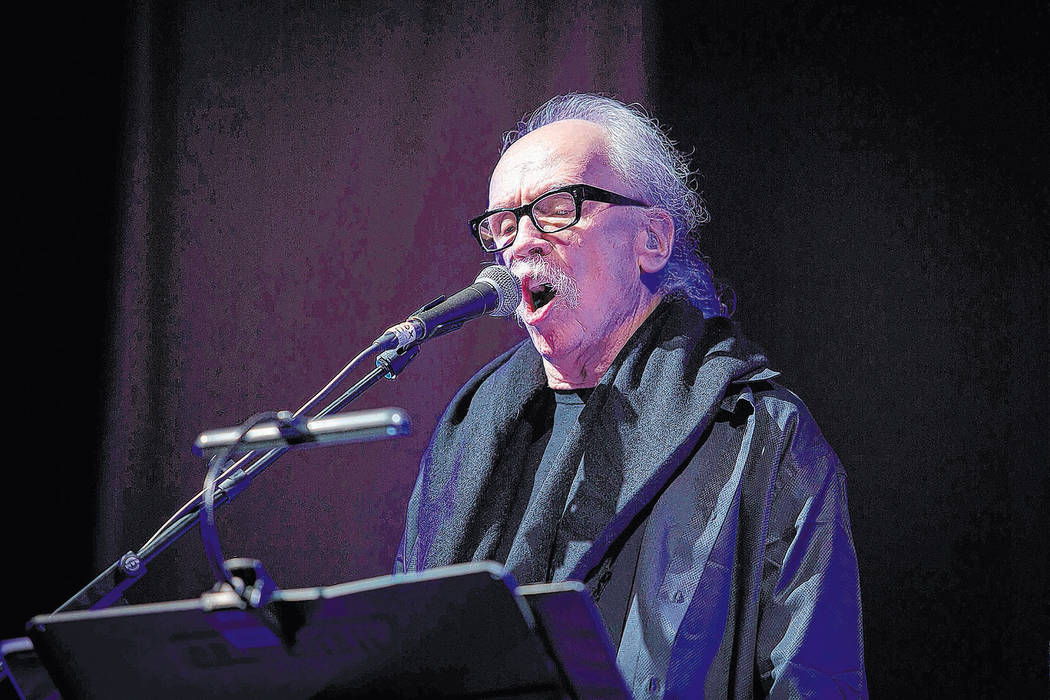 American musician, screenwriter and film director John Carpenter performs at Primavera Sound Festival in Barcelona on June 2, 2016. (Hell Gate Media/Rex Shutterstock/Zuma Press/TNS)
See a show
"King and I" qualifies as a revelation as well as a revival, demonstrating strengths (and depths) that have remained relatively unexplored since its 1951 Broadway debut. This production also provides an undeniable treat for the eye as well as the ear. See "The King and I" at The Smith Center this weekend. Read the full review here.
Heather Botts in the Rodgers and Hammerstein musical "The King and I." (Margot Schulman)
Neon Museum
From 1 to 7 p.m. Saturday, the Neon Museum's boneyard will come alive with free access to its sign collection, plus food trucks, cake, crafts and paper flower creation celebrating the Day of the Dead.
Ashley Canelon, middle, takes questions at the conclusion of a Neon Boneyard tour on Wednesday, Jan. 18, 2017, at the Neon Museum, in Las Vegas. (Benjamin Hager/Las Vegas Review-Journal )
Downtown
The Fremont Street Experience will host its six-day Halloween bash — Rock of Horrors — through Tuesday. Festivities at the free outdoor party will include live music, the production show Frank & The Steins, magician Ed Alonzo, a costume contest, roaming performers and custom Viva Vision canopy light shows. See more downtown events here.
Halloween Parties
28 adult-only parties kick off this weekend around Las Vegas. The annual Fetish and Fantasy Ball takes place Saturday night at Red Rock Resort.
The Halloween lineup at Hakkasan Nightclub will feature Lil Jon on Friday, Kaskade and Phoreyz on Saturday and Above & Beyond on Sunday. See the full list of parties here.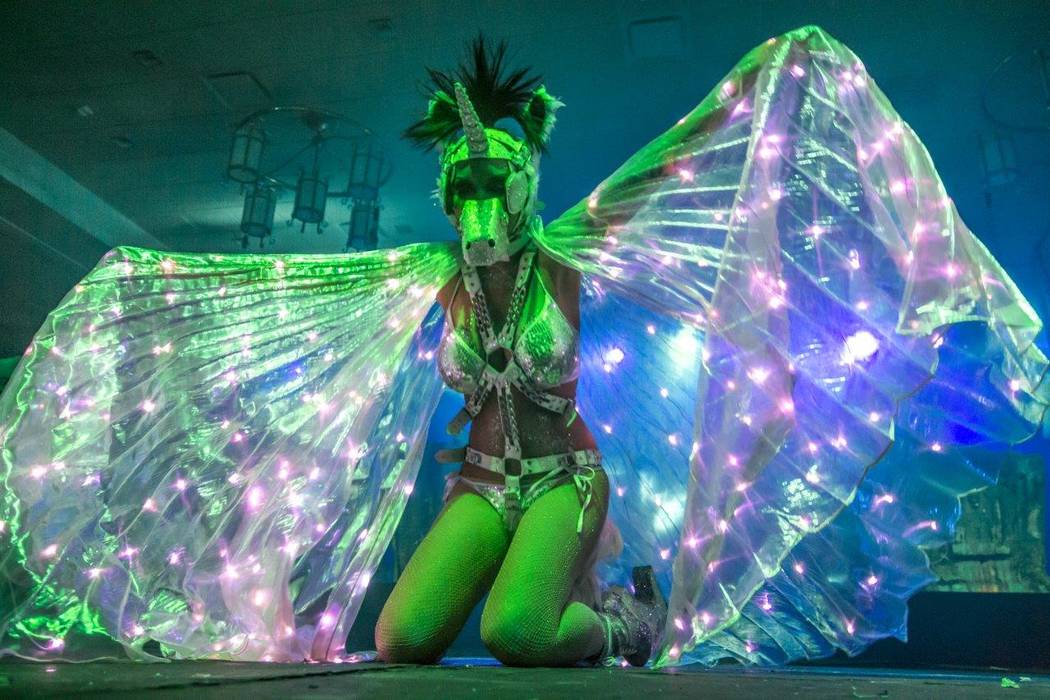 2016 Fetish & Fantasy Halloween Ball at the Hard Rock Hotel. (Tom Donoghue)
Family-friendly Halloween events
Take the kiddos out trick-or-treating somewhere just for them. Attendees in Halloween costumes will receive $10 off admission and trick-or-treating from 5-7 p.m. Friday at Marvel Avengers S.T.A.T.I.O.N.
On Halloween night, Town Square transforms into Town Scary and features trick-or-treating, children's games, costume contests and more from 4-7 p.m. See more Halloween events here.
Marvel Avengers S.T.A.T.I.O.N.
Haunted Houses
For a real treat, take on one of Las Vegas' thrilling attractions. Fright Dome at Circus Circus features six haunted houses, including Zombie City, Happy Hell-days and Lights Out, scare zones, rides and more. See the full list here.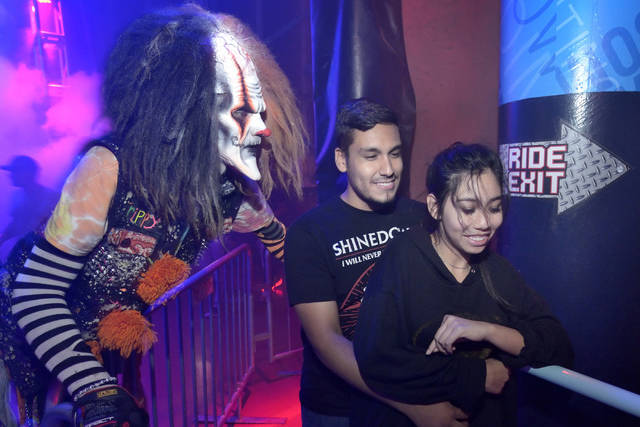 Julian Carrabis, at Trippy the Clown scares Morian Gutierrez and Amritjeet Raju in the Fright Dome at Adventuresome in the Circus Circus hotel-casino. (Bill Hughes/Las Vegas Review-Journal)
Visit Hammargren Home of Nevada History
The tradition of visiting what's known as the Hammargren Home of Nevada History carries on this year, from noon to 5 p.m. Saturday.
"This is the last time we're gonna have it here, maybe ever," said former Lt. Gov. Lonnie Hammargren, a neurosurgeon who moved into the original house on 4218 Ridgecrest Drive, near East Flamingo and Sandhill roads, in 1971.
Over the years, he has filled the yards and homes with objects. At least 1,000 people would come on Nevada Day weekend, when he opened his house to the public, Hammargren said. Read more about the house here.
Former Lt. Gov. Dr. Lonnie Hammargren talks about his collection of space shuttle model during a tour of his Las Vegas home. Bizuayehu Tesfaye Las Vegas Review-Journal
Contact Janna Karel at jkarel@reviewjournal. Follow @jannainprogress on Twitter.