16-year-old faces murder charge as adult in North Las Vegas shooting
September 17, 2014 - 3:45 pm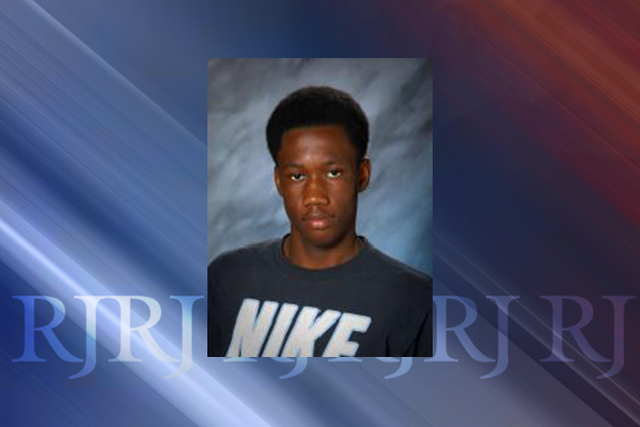 A 16-year-old high school student faces a murder charge as an adult in a North Las Vegas killing after police say he came up $5 short in a drug deal and shot the dealer.
Patrick Wayne Harper was arrested after police say he shot 20-year-old Andrea Lafon during a Sept. 5 drug deal gone wrong.
Lafon and another woman were driving near the intersection of Ann and Losee roads to sell marijuana around 7:15 p.m. When they got to their meeting spot, police said, two people came up to their car, grabbed the drugs out of Lafon's lap and shot her.
Lafon died from a gunshot wound to the head.
North Las Vegas police said they identified and found Harper with the help of Clark County School District police at Mojave High School, where is in 11th grade.
Someone else involved in the situation, whose name was redacted on a police report, told officers that Harper was $5 short of the $40 in marijuana he wanted to buy. He became agitated when Lafon wouldn't sell it to him for $35, and that's when the shooting occurred.
Harper was arrested Sept. 11 and will be charged as an adult, according to the Clark County District Attorney's office.
Contact reporter Annalise Little at alittle@reviewjournal.com or 702-383-0391. Find her on Twitter: @annalisemlittle.