2 arrested in southwest valley pot grow house bust
February 20, 2015 - 6:58 pm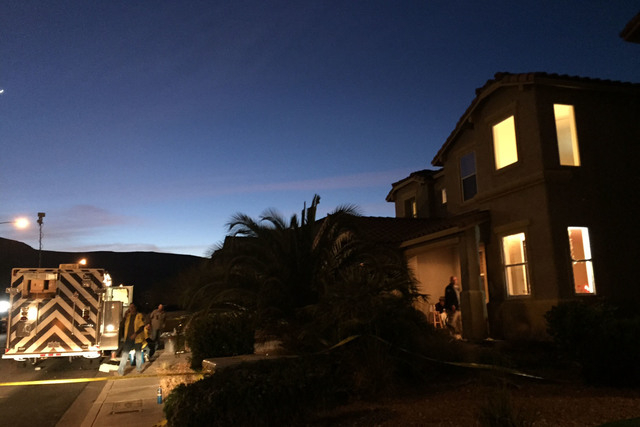 Two men trying to flee a southwest valley marijuana grow house while a warrant was being served were arrested after narcotics detectives found hundreds of plants Friday afternoon, according to Las Vegas police.
More than three hours after starting their bust, police had hauled out 360 pot plants from only a single, Metro Lt. Laz Chavez said. Every room in the two-story house had plants in them. The narcotics unit was still counting at 6 p.m.
An anonymous tipster told police about the grow house, Chavez said.
Accompanied by a Metro SWAT unit, detectives served a warrant about 3 p.m. in the 9600 block of Grouse Grove Avenue, near the intersection of Grand Canyon Drive and Sunset Road, Chavez said.
A 37-year-old man tried escaping through the back door and another man, 63, tried fleeing in a car, Chavez said. Both were arrested but not immediately identified.
"This isn't their first time," Chavez said about the sophisticated hydroponic system.
To keep their electricity bill at about $60 a month, Chavez said the people involved devised a system to divert power from straight from the NV Energy grid.
Contact Ricardo Torres at rtorres@reviewjournal.com and 702-383-0381. Find him on Twitter: @rickytwrites