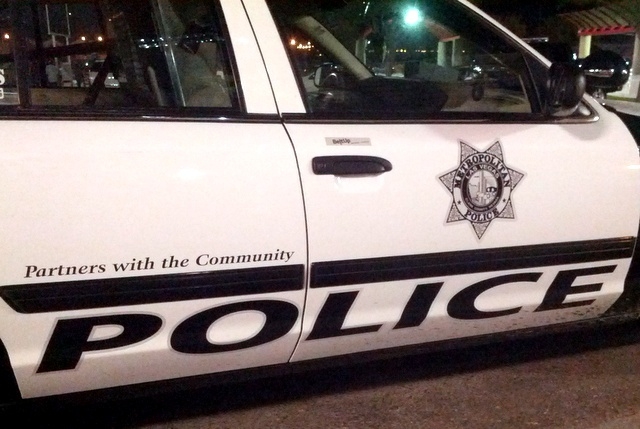 Two Las Vegas men were hospitalized with critical injuries after a Sunday morning rollover car crash in the southwest valley.
Lt. Jack Owen, a Las Vegas police supervisor, said two vehicles were traveling south on Jones Boulevard, near Hacienda Avenue, about 5:30 a.m. when the crash happened.
A witness statement and evidence at the scene indicate that a southbound 2009 Subaru Impreza GT rear-ended a 1998 Chevrolet Venture traveling in the same direction on Jones.
The impact forced the Venture toward the center median where its passenger wheels tripped over the median, causing the vehicle to roll onto its roof. The Venture slid on its roof and came to a stop in the northbound lanes of Jones.
The Impreza slid to a stop in the southbound lanes of Jones, south of Hacienda.
The driver of the Venture, 33-year-old Tolesa Haile, had to be removed from his vehicle by medical personnel before he was transported to University Medical Center with serious injuries.
The driver of the Impreza, 28-year-old Kwok Lee, was also transported to UMC with serious injuries. Lee was suspected of being impaired, according to a Metro release. Charges are pending.
Reporter Kimber Laux contributed to this story.
Contact Wesley Juhl at wjuhl@reviewjournal.com and 702-383-0381. Find him on Twitter: @WesJuhl.