2 dead, 2 wounded in Vegas home invasions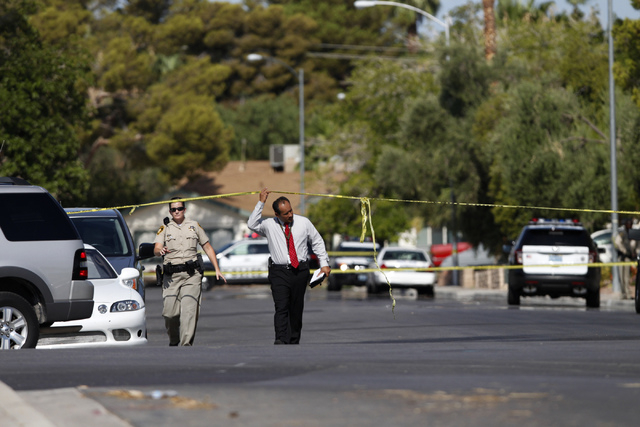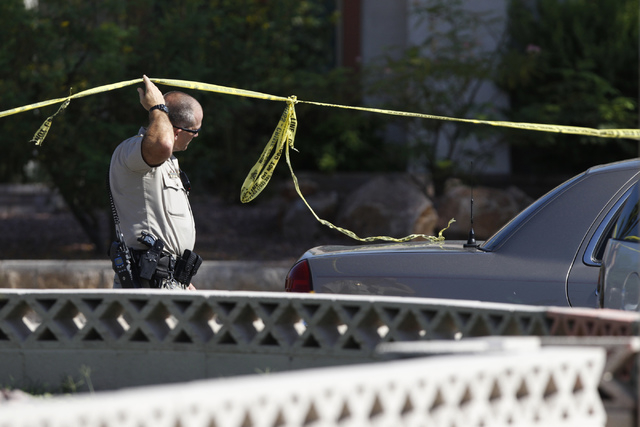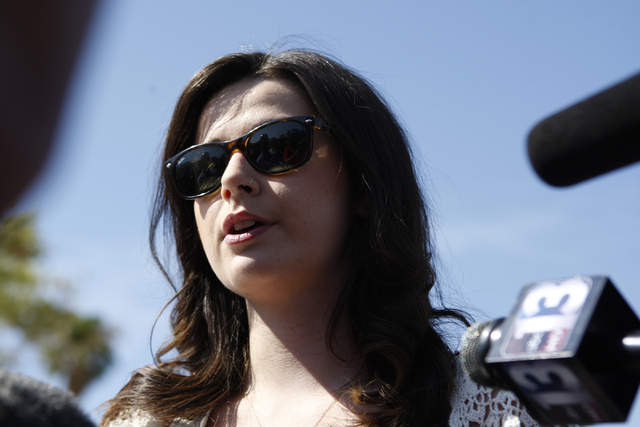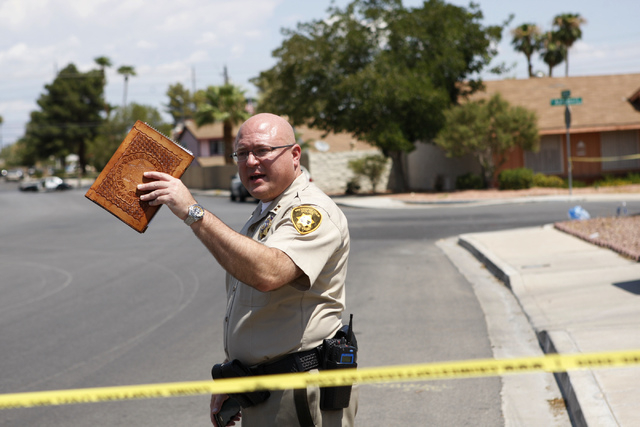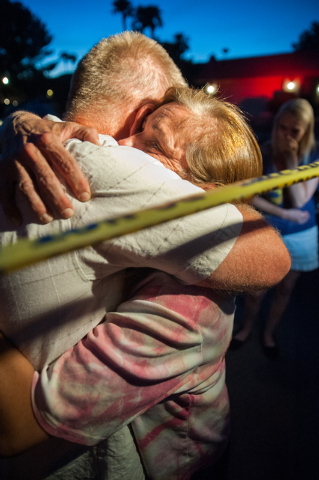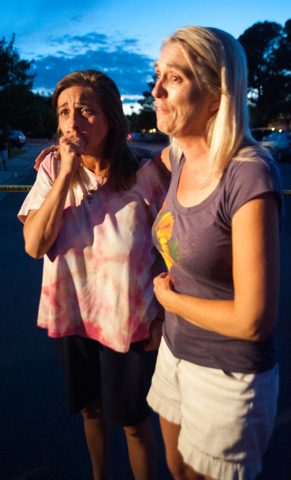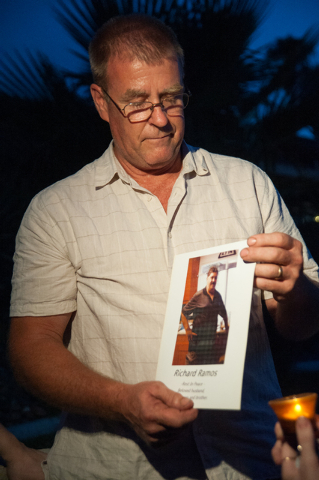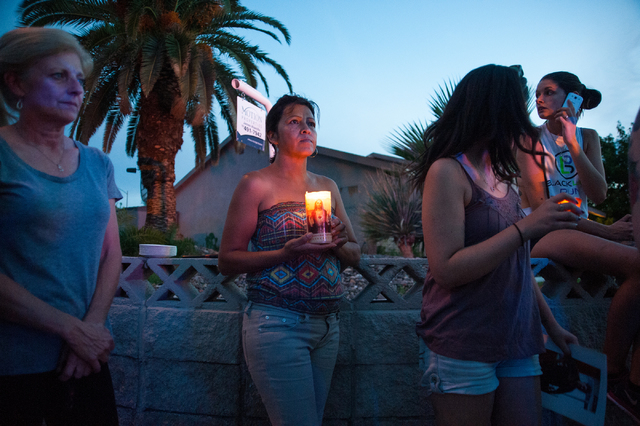 Two people died and two more were critically wounded Tuesday morning after separate home invasions that led to an officer-involved shooting in the southeast valley, according to Las Vegas police.
The violence started when a man and a woman took a freeway service technician hostage after he had stopped to help them, police said. The white Nissan Altima they were in had broken down on U.S. Highway 95 near Tropicana Avenue.
Police said the pair forced the United Road Towing technician to drive them to a specific house in the 3900 block of Autumn Street, southeast of the intersection of Tropicana and Sandhill Road.
The man and woman left the service vehicle, took the technician's phone and went into the house.
The technician drove away unharmed, police said.
But the couple went in the Autumn Street house and attacked a family — shooting a man who later died and stabbing a woman, Metro Capt. Matt McCarthy said Tuesday.
The man who was shot, Richard Ramos, managed to call police, which prompted the attackers to invade a second home on Almondwood Drive, the next street over, McCarthy said.
When officers arrived, the male attacker walked out of the Almondwood house holding a woman — whom police later said was his accomplice — in front of him.
"We consider that to be a ruse," McCarthy said.
The accomplice then ran, McCarthy said, and was later arrested after a short chase.
Meanwhile, the male attacker went back into the house and came out again holding a different woman as a human shield. This woman, police said, lived at the house and had been shot.
The woman fell, police said, and officers shot and killed the male attacker.
Neighbors indicated that the attackers may have tried to enter several homes before getting into the one on Almondwood.
Both the woman who was stabbed and the woman who was shot were listed in critical condition, McCarthy said. The man who was shot was taken to a hospital, where he died later in the day.
Names of the wounded women and the attackers were not available.
Per its policy, Metro will release the names of the officers involved after 48 hours.
The violence and ensuing investigation was a terrifying start to the day for resident Emily Ogilvie, who lives near the Autumn Street house.
She heard six gunshots just before 7 a.m. A helicopter, more than a dozen police cars and SWAT units then swarmed the neighborhood.
"It was really, really scary," she said.
Within five minutes the commotion was over, she said.
Neighbors and family members gathered in the neighborhood for a candlelight vigil Tuesday evening to show support for the victims.
Ramos' wife, Julie, was there with some of her three children and said she hoped for vengeance on the people who knocked on their door and asked to use the phone before barging in, armed.
"They killed my husband, I tried to save him," she said, adding her husband wasn't just shot. "They were stabbing him in front of me."
Pam and Mark Todd, neighbors and friends of the Ramos family, said Richard Ramos was a man dedicated to his family.
"He is — was — an amazing man, a good person, a great neighbor," Pam Todd said, holding up a photo of Richard Ramos.
It was the second officer-involved shooting in the valley Tuesday and the 12th in Metro's jurisdiction in 2014.
Henderson police Tuesday shot and killed a man they said got belligerent during a traffic stop. The man stabbed an officer in the leg before police opened fire.
Tuesday's Metro shooting occurred less than a mile from where police shot a woman March 21. In that case, police said, a 50-year-old woman with a history of mental illness approached an officer with a knife near Tropicana and Celo Lane. She was shot several times but survived.
Gina Greisen, who lives in the neighborhood and often participates in police-related events in the area, said she was shocked by the violence.
"All I know is senseless violence happened today," she said, "And our neighborhood won't stand for it."
Review-Journal writers Kimber Laux and Annalise Little contributed to this article. Contact reporter Colton Lochhead at clochhead@reviewjournal.com or 702-383-4638. Find him on Twitter: @ColtonLochhead.