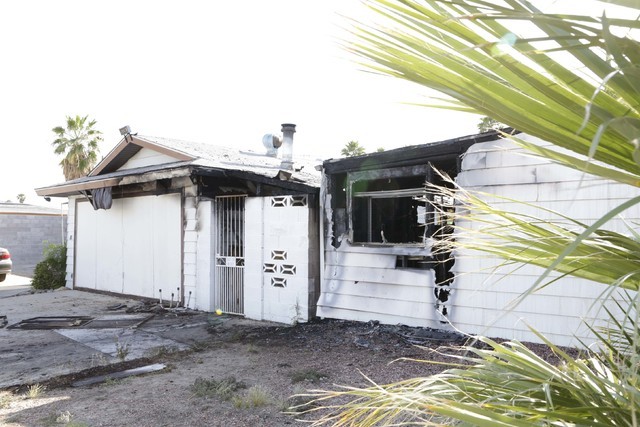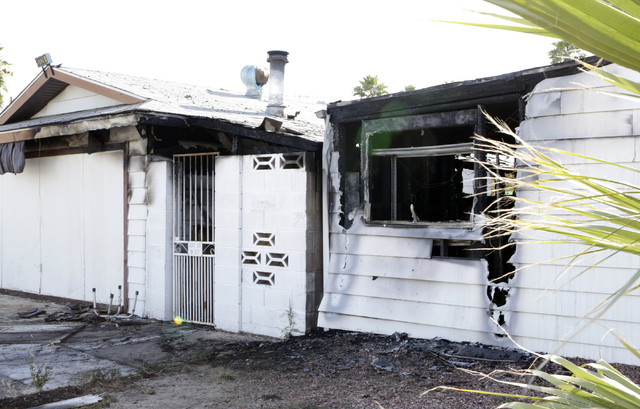 One person was displaced after a fire damaged two neighboring homes near McCarran International Airport Tuesday morning.
The Clark County Fire Department responded to the fire at 5138 and 5128 Wilbur St. about 2:41 a.m., according to department spokesman Jeff Buchanan.
Arriving personnel reported smoke and flames coming from the single-story homes that were "constructed very close together," according to the department.
The fire was extinguished at 2:57 a.m., Buchanan said.
One of the homes was occupied by squatters and the other had one adult resident who was displaced as a result of the fire, Buchanan said.
The cause of the fire and estimated damages are under investigation.
Contact Lawren Linehan at llinehan@reviewjournal.com or at 702-383-0381. Find @lawrenlinehan on Twitter.