$2 million awarded to couple in condo fraud case
August 15, 2014 - 9:33 pm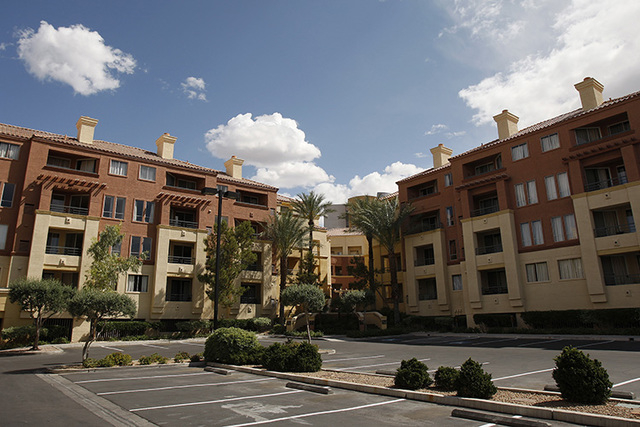 A couple was awarded $2.4 million on Friday in a federal breach-of-contract and fraud case involving a condominium they purchased in 2006 at the Meridian, an upscale complex near the Strip.
Frank and Amy Taddeo are among more than 200 Meridian owners who sued the developer, American Invsco Corp., and other entities in federal court. Attorney Michael Mushkin said the Taddeo case was the first to result in a verdict.
The trial began Tuesday in U.S. District Judge Andrew Gordon's courtroom.
Jurors found that both American Invsco and Koval Flamingo, a limited liability company that was formed to hold title to the property, had fraudulently concealed a floor covering condition that compromised the structural integrity of the Taddeos' unit, which the couple had purchased as an investment.
In addition, jurors found that the defendants had engaged in "oppressive or malicious conduct" and ordered each company to pay the Taddeos $1 million in punitive damages.
American Invsco had converted the complex from apartments to condominiums. The floors became structurally overloaded when deluxe but weighty floor tiles were installed.
Jurors also concluded that Koval Flamingo had breached its condominium purchase agreement with the Taddeos by failing to pay the couple rent.
Contact reporter Carri Geer Thevenot at cgeer@reviewjournal.com or 702-384-8710. Find her on Twitter: @CarriGeer.