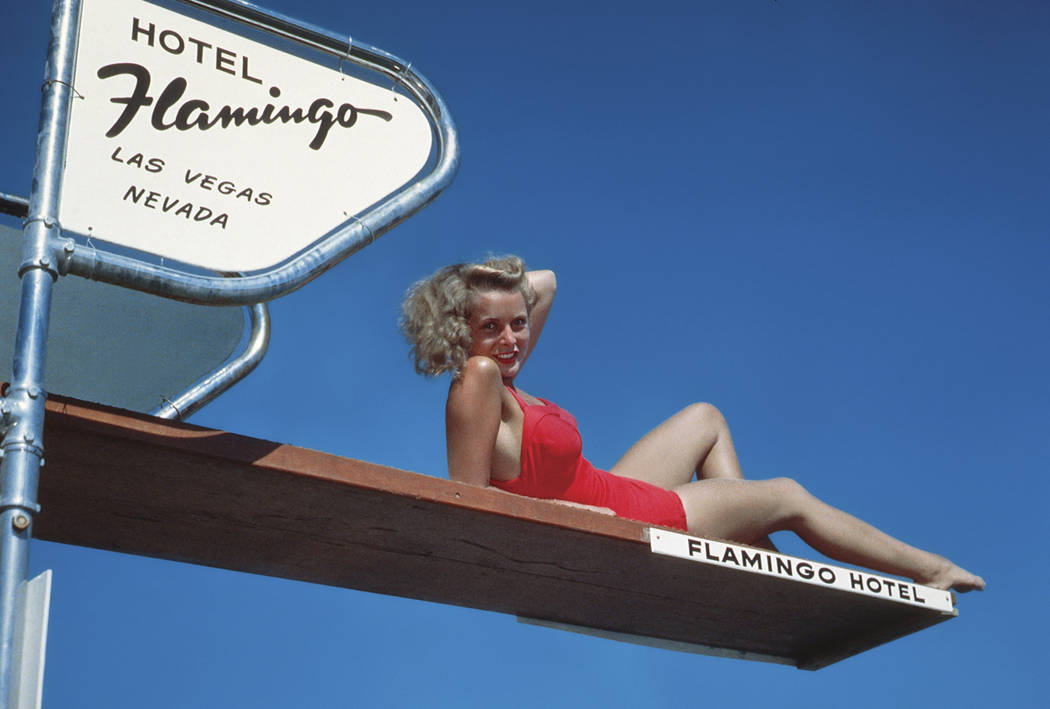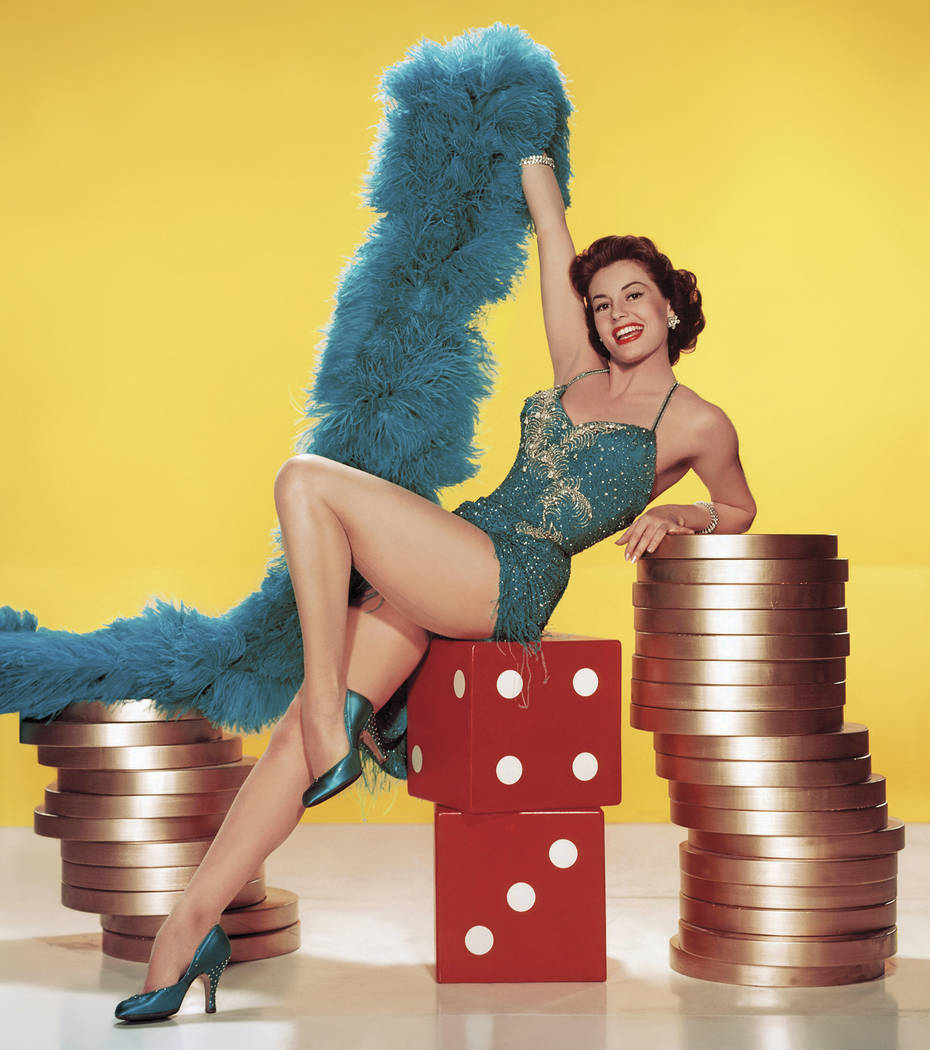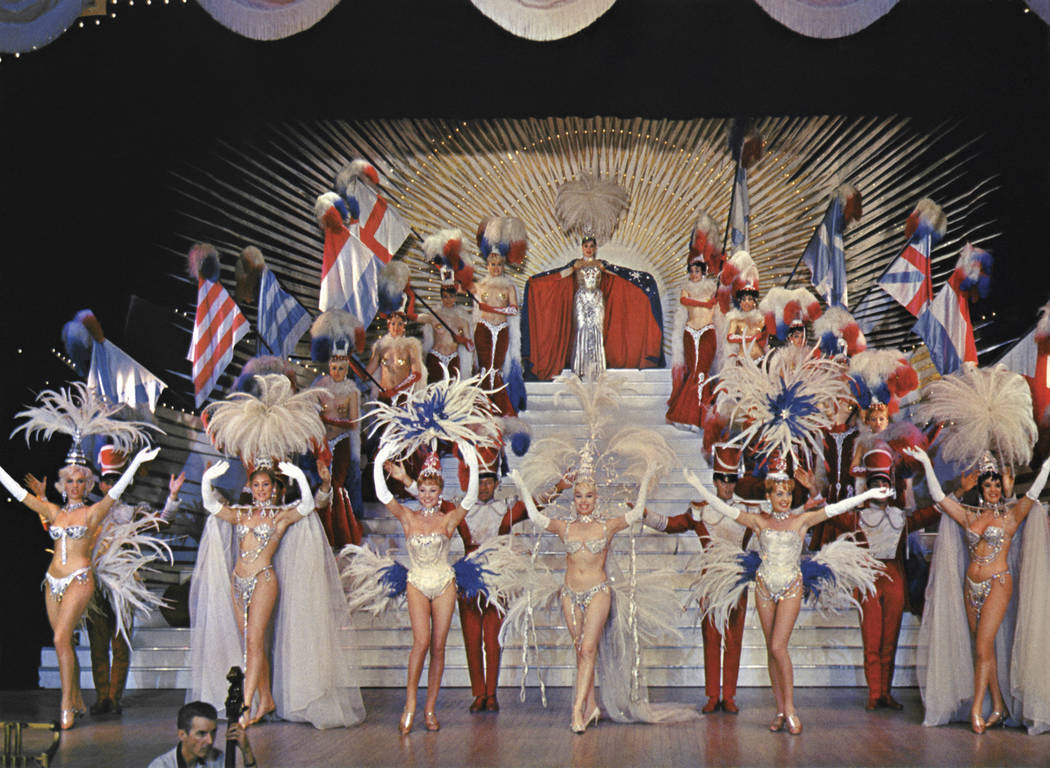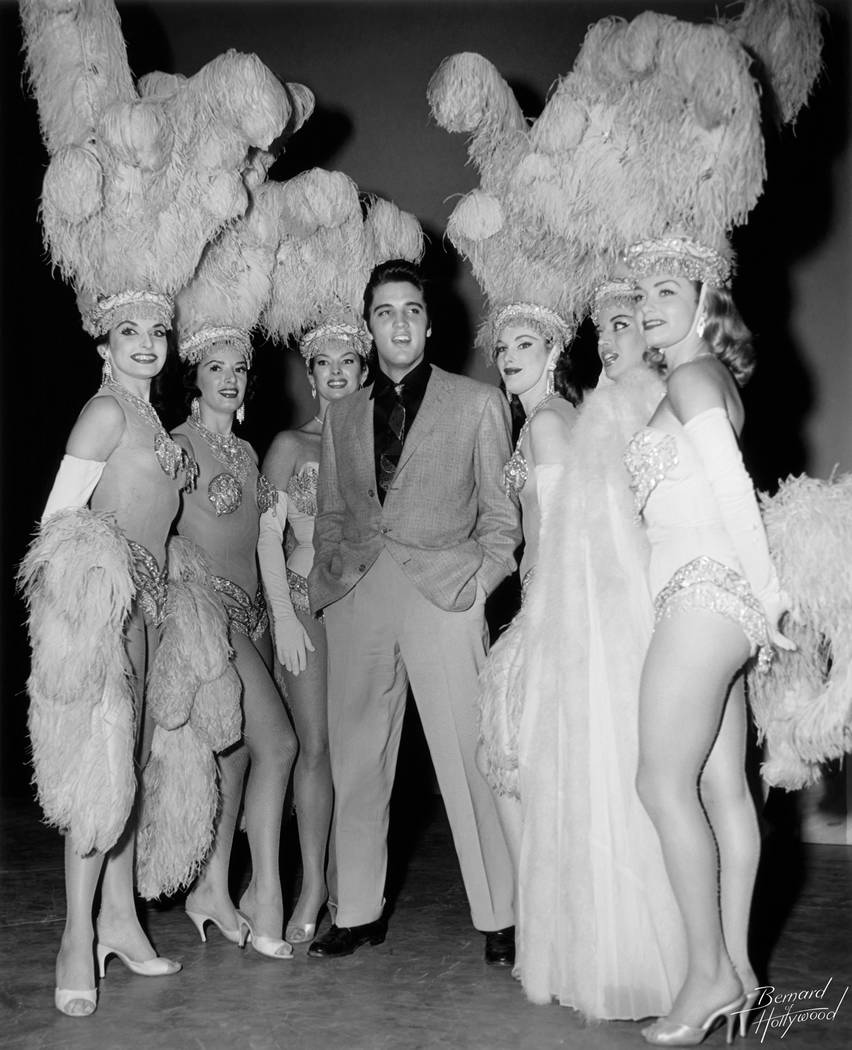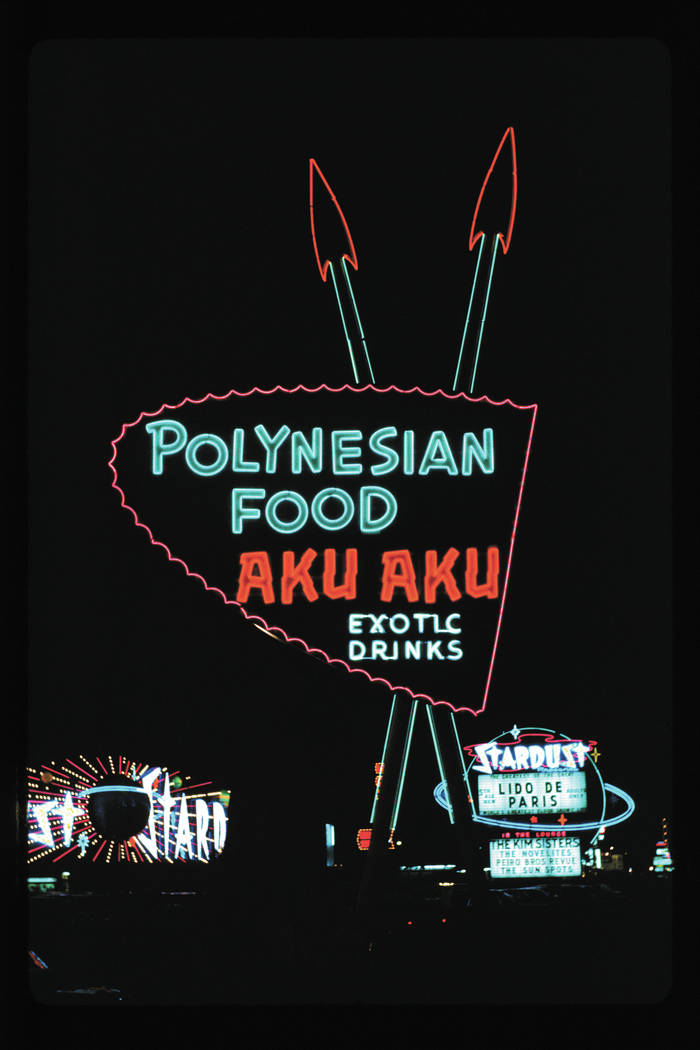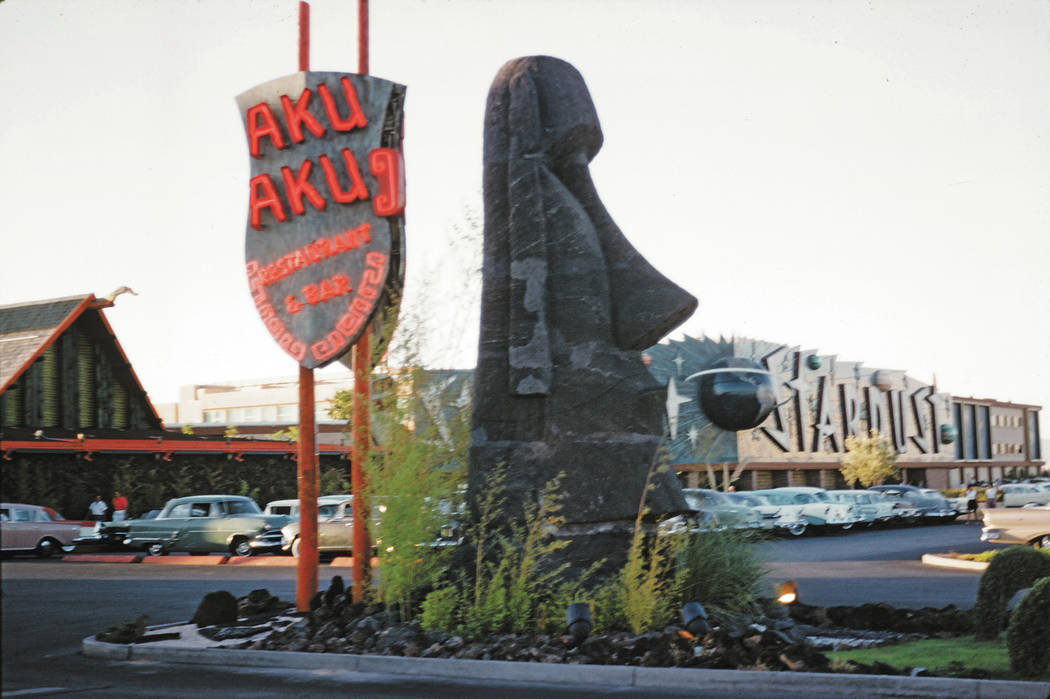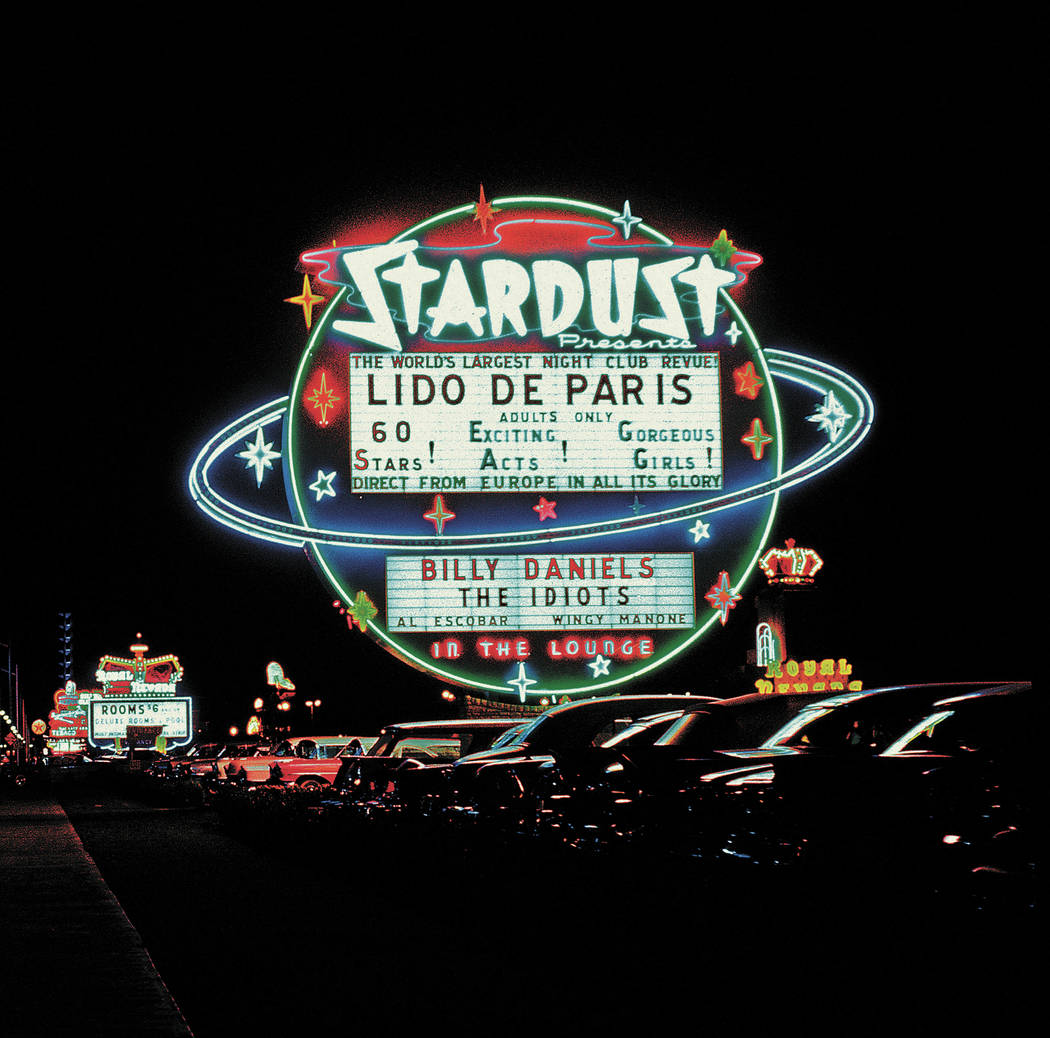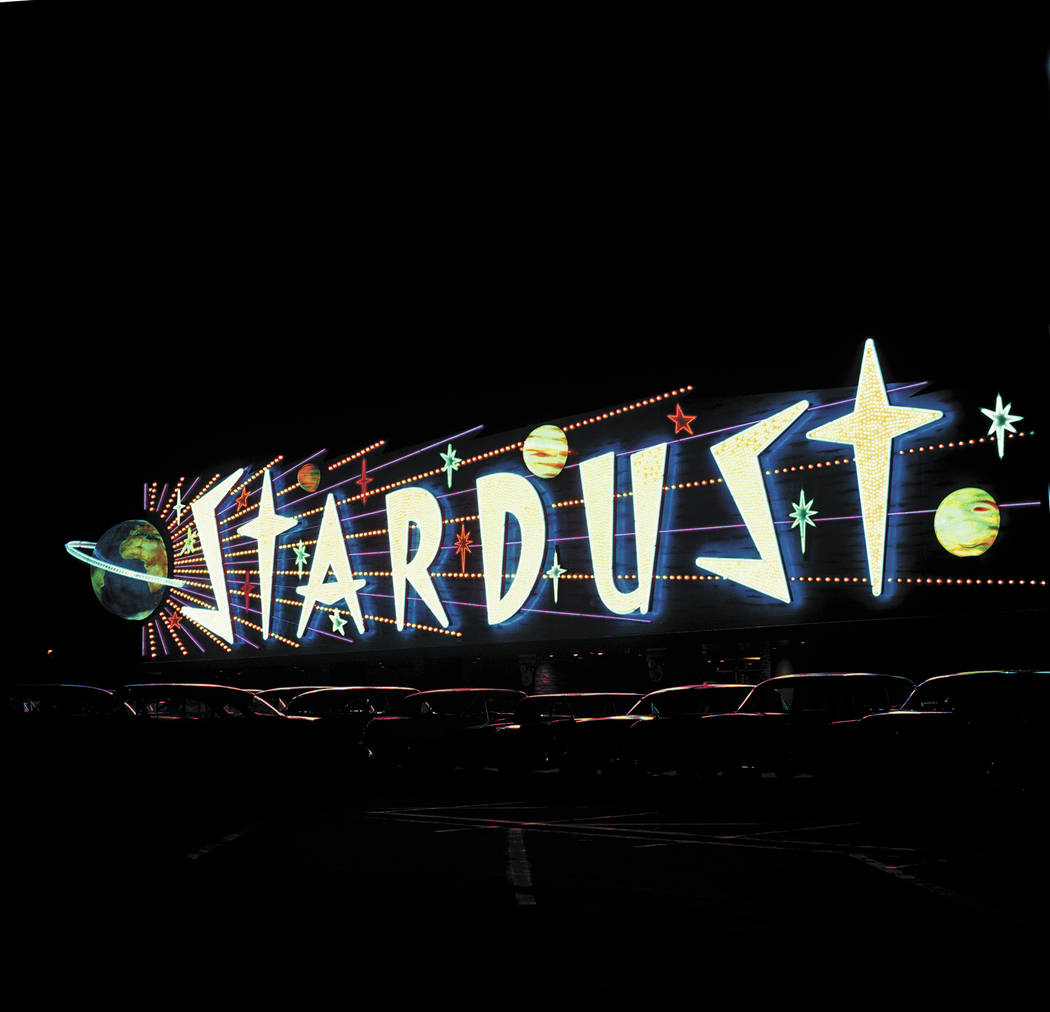 Nobody ever has accused Las Vegas of not being photogenic, and proof — as if any were needed — can be found in two new photo books that explore Las Vegas' retro glamour.
"Vegas Gold: The Entertainment Capital of the World 1950-1980" by David Wills offers color and black-and-white images from Las Vegas' mid-century heyday, bookended by text from Wayne Newton and Donny and Marie Osmond.
And in "Addicted to Americana: Celebrating Classic &Kitschy American Life &Style," author Charles Phoenix devotes several pages to color photos of vintage Vegas.
In "Vegas Gold," Wills features diverse Vegas-centric images ranging from archival shots taken by Las Vegas News Bureau photographers to movie and TV promotional pictures, programs from long-gone shows, and newsier photos such as Evel Knievel jumping over Caesars Palace's fountains. Although some photos have become well-known or even iconic — the floating table game in the Sands pool, for example — many will be new, even to Las Vegas history buffs.
Wills, who has written several pop culture, film, fashion and architecture photo retrospectives, said he has collected photographs, negatives and transparencies since he was a teenager. "It was a real passion of mine and it just developed," he said. "I started to do photographic exhibits, and from there started to do the books."
A book of Las Vegas photos was a natural. During the late '80s, Wills, then in his late teens and living in Australia, would visit Las Vegas each year with his parents.
"I knew the first time I ever went, it was almost like a visit to a world's fair. It had a surreal quality to it. It was incredibly appealing," he said.
"I was fascinated by what would be considered the golden period of Vegas, from the late '40s to the late '70s. I really wanted to pay homage to that photographically in the book."
While "Vegas Gold" is "basically about the history of entertainment in Las Vegas during that time period, I also wanted to include as much of the architecture as I could, because that, to me, is a big part of the entertainment," Wills said.
When Phoenix was compiling his latest tribute to classic and kitschy Americana, he decided to include photos of Las Vegas for a simple, even obvious, reason: It would have been, he said, "completely irresponsible for me to have left Las Vegas out."
Phoenix has been collecting photos, postcards, slides and snapshots for more than 25 years. Included in his book are shots of a '50s showgirl slot machine, nighttime along a pre-canopy Fremont Street, Strip Polynesian restaurant Aku Aku and the Stardust sign (… "the ultimate example of sparkling space-age super signage to have ever graced our galaxy").
"Americana" can mean many things. "At its essence, Americana is kind of the core of what we are and what we've done and what we've made," Phoenix said. "In the scheme of American pop culture, Las Vegas is unparalleled."
Contact John Przybys at reviewjournal.com or 702-383-0280. Follow @JJPrzybys on Twitter.