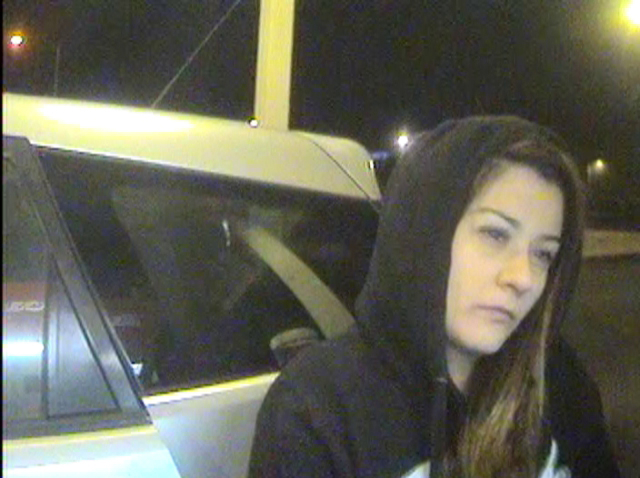 Henderson police are seeking the public's help to identify a man and a woman suspected in a robbery and a shooting at a Henderson home.
In a statement, police said a man was robbed at gunpoint at 2:30 a.m. Nov. 7 by two people near the park at the corner of Whitney Ranch and Galleria drives. The victim was struck with a gun, and the suspects took his wallet and house keys, police said.
Around 5:30 a.m. Sunday, police said, the robbery suspects went to the victim's residence in the 600 block of Whitney Ranch Drive, where he lives with two roommates.
When the male suspect used the victim's keys to enter the apartment, a male roommate heard the sound and went to investigate. The male suspect fired two shots at him but missed, police said.
The roommate then charged the suspect and a fight ensued, during which the suspect hit the roommate with the gun multiple times, police said.
Henderson detectives said the male suspect was caught on video with a woman using the robbery victim's credit and debit cards in numerous locations.
The man wears prescription glasses and was last seen wearing an Oakland Raiders beanie cap and dark clothing, police said. The woman was last seen wearing black pants, black hooded sweatshirt with white writing on the front and a pink undershirt.
Their vehicle is believed to be a silver 2003-2004 Toyota Matrix with a dent in the rear driver's side.
Anyone with information in this case is urged to call the Henderson Police Department at 702-267-4750 or, to remain anonymous, call Crime Stoppers at 702-385-5555 or visit Crime Stoppers website or text: "CRIMENV" + tip info to 274637 (CRIMES).
Follow Matthew Crowley on Twitter @copyjockey