2 victims of rollover crash near Primm identified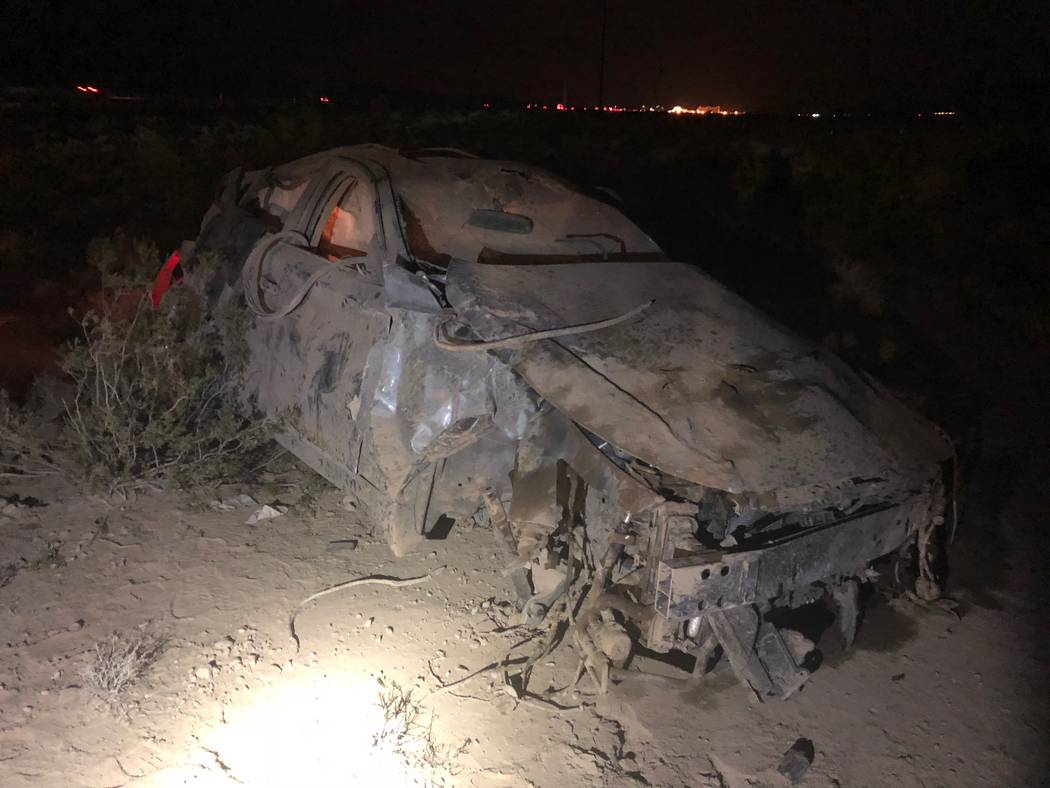 The Clark County coroner's office has identified a man and woman killed Friday night in a rollover crash near Primm.
Anthony Garcia, 28, and Karisma Avila, 19, were driving recklessly in a 2018 Infiniti Q50 on northbound Interstate 15 near Primm around 11:15 p.m. Friday, when the driver lost control and veered off the road into the desert, overturning the car, said Nevada Highway Patrol trooper Jason Buratczuk.
Neither Garcia or Avila were wearing a seat belt, and both were ejected from the car, Buratczuk said. The coroner's office said they died at the scene from blunt force injuries.
Police had not determined Saturday who was driving or if either were impaired, Buratczuk said.
Three other people died in Las Vegas in the span of less than six hours between Friday night and Saturday morning as the result of crashes in which they were not wearing seat belts.
Contact Katelyn Newberg on knewberg@reviewjournal.com or 702-383-0240. Follow @k_newberg on Twitter.