3 dead after shooting near Desert Inn, Maryland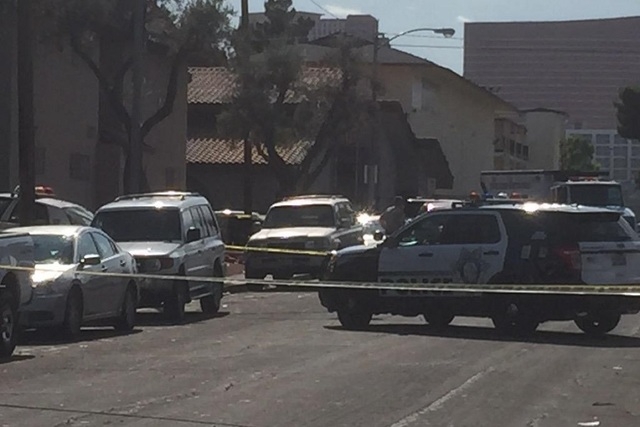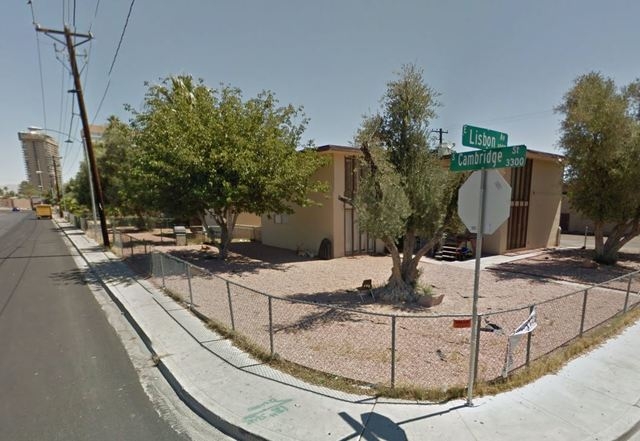 Three people were killed in a shooting at an apartment complex near the intersection of East Desert Inn Road and Maryland Parkway on Sunday afternoon, Las Vegas police said.
First responders were called to the shooting about 2:30 p.m. to a complex in the 1000 block of Lisbon Avenue, Metro spokesman officer Larry Hadfield said.
Neighbors gathered in the streets to watch the proceedings, some of whom posted pictures and videos on social media.
Shannon Leflore just moved to the valley from Los Angeles. She told the Review-Journal that she heard what sounded like multiple gunshots and that a woman ran into the street screaming, "he shot them" and "he shot himself."
She said she heard the shots and ran to the scene in case she could help. She said she saw a man's body lying dead in the dirt in front of the apartments and a woman's body "twisted up" on the street.
Another neighbor, Sonia Robinson, heard that a man shot the mother of his children and her sister before taking his own life.
Hadfield could not confirm that it was a murder-suicide, but he did note that two women and one man were dead. Additional details would be released later, and police were still actively investigating, he said.
Leflore said after the days events, she is reconsidering living in that neighborhood.
"Too many people die here," 9-year-old Ke'mya Gilmore said. Ke'mya lives in the neighborhood and stopped by the crime scene with a friend to see what was going on. She said there was a machete attack in her neighborhood on the first day of school and multiple shootings since then.
"Who's going to protect us?" the girl said.
Police on the scene would not speak with the Review-Journal. Further details were not immediately available.
The Clark County coroner's office will identify the people who died at a later time.
Contact reporter Wesley Juhl at wjuhl@reviewjournal.com or 702-383-0391. Find him on Twitter: @WesJuhl. Contact Ricardo Torres at rtorres@reviewjournal.com and 702-383-0381. Find him on Twitter: @rickytwrites.