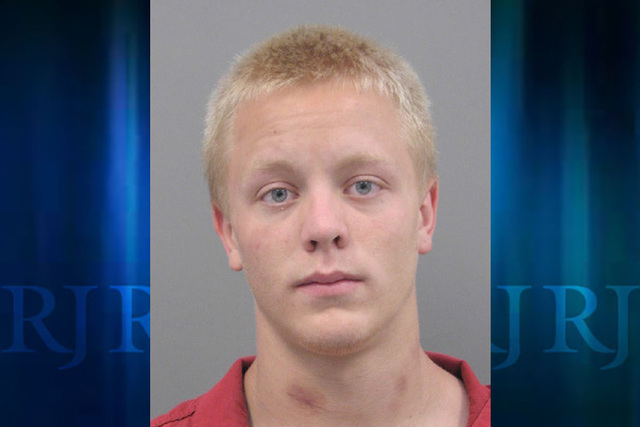 Henderson police arrested three people who face charges in a Craigslist kidnapping and robbery on Tuesday.
The case started with a personal ad on Craigslist. A 43-year-old man arranged to meet someone at Trail Canyon Park, near Gibson Road and American Pacific Drive, but was instead met by three people.
They walked him to a vacant home and demanded he hand over his belongings.
He refused and they tied him up, took his wallet, cellphone and keys, and beat him. They left the house and drove away in the man's Chevrolet Volt.
The man got loose and called police from a nearby car dealership. Police used the GPS in his car and found the Volt less than two miles away. There, police arrested 20-year-old Christopher Short and a 16-year-old male who remains unidentified because he's a minor.
On Thursday, police identified the third suspect and arrested 18-year-old Trent Henrickson.
Henrickson and Short are being held at the Henderson Detention Center for charges including robbery, first-degree kidnapping and grand larceny of a vehicle. The 16-year-old is is at the Clark County Juvenile Detention Center.
Prior to Tuesday's incident, Henrickson and Short have faced charges including larceny, burglary, contributing to the delinquency of a minor and marijuana possession as recent as June.
Contact reporter Annalise Little at alittle@reviewjournal.com or 702-383-0391. Find her on Twitter: @AnnaliseLittle_.