$4.5M office supply scheme inside Las Vegas water district draws FBI inquiry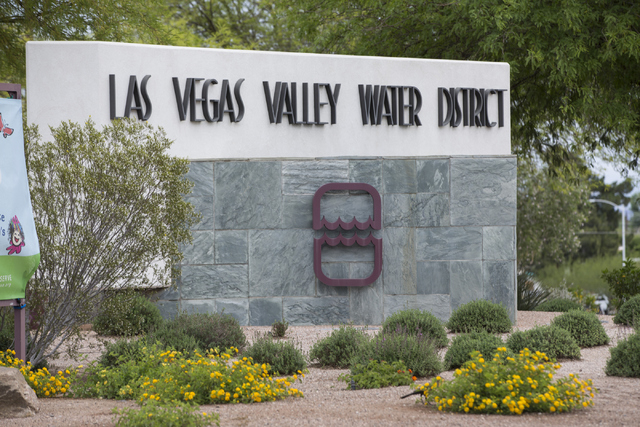 At least one former employee of the Las Vegas Valley Water District is under FBI investigation on suspicion of bilking the public agency out of $4.5 million.
The scheme, which unfolded over three years, involved an employee in the district's purchasing division who fraudulently ordered office supplies through the water utility's vendor, then sold the items to a company in New Jersey and kept the money.
The employee reportedly used the mailing system at the water district's headquarters on Valley View Boulevard to ship the ill-gotten items and tried to conceal the purchases by using different accounts and arranging direct shipments from the vendor instead of going through the water district's warehouse.
District General Manager John Entsminger sent a message to employees Thursday explaining what happened and what the agency was doing in response.
"All of the individuals involved in this matter are no longer District employees," Enstminger said in the message.
The scheme was apparently uncovered when another employee noticed some unusual purchases and reported them to a manager.
Entsminger said his agency launched an internal investigation late last year and quickly notified the FBI after discovering that the fraudulent purchases went to "a wider network of individuals," namely a New Jersey company called Symm Distributors Inc.
Entsminger said the district is "fully cooperating with the FBI's ongoing criminal investigation" and will "aggressively pursue all available legal remedies."
Bureau spokeswoman Bridget Pappas declined to comment, noting by email that "the FBI does not ordinarily confirm or deny the existence of an investigation."
The district did not release the name of the employee Thursday. When asked if any criminal charges had been filed, district spokesman Bronson Mack said: "None that I'm aware of yet."
Mack said no one has been fired in connection with the fraudulent purchases, but at least one person was placed on administrative leave and has since left the job.
It's unclear how many others could face criminal charges or workplace discipline.
In his message, Entsminger noted that "certain employees" — including supervisors — failed to perform necessary reviews, follow up on questionable purchases or otherwise react to "numerous warning signs" of improper activity.
Entsminger also outlined a slate of new purchasing and reporting procedures. Employees will need additional approvals for every order, and office supplies must be delivered to a central warehouse location to be verified and distributed by the district's shipping and receiving personnel.
"It is important for all employees to remain diligent that work processes are properly implemented," Entsminger wrote. "Please inform your supervisor or management if you witness anything unusual related to work activities or processes."
Contact Henry Brean at hbrean@reviewjournal.com or 702-383-0350. Follow him on Twitter: @RefriedBrean