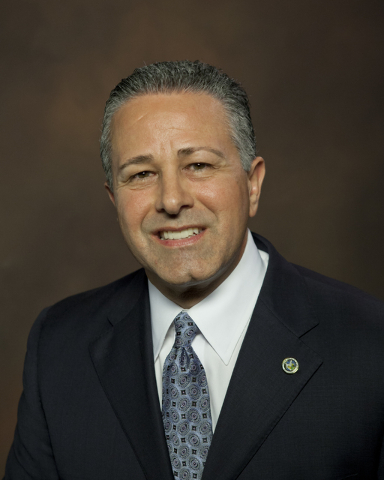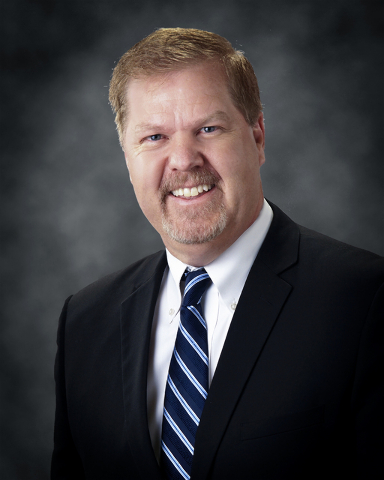 A search firm has named six finalists to be Henderson's next city manager.
The candidates, whose names were released Wednesday morning, include two current Henderson department heads and two top officials with the city of Las Vegas.
The City Council will hear presentations from the finalists, interview them and perhaps make a decision during two public meetings next week.
The finalists include Henderson Fire Chief Steven Goble and Robert Murnane, the city's senior director of public works, parks and recreation.
Two others, Scott Adams and Orlando Sanchez, are deputy city managers in Las Vegas. Ronald Olson is the city manager of Corpus Christi, Texas.
The other finalist is Steven Sarkozy. He is a former city manager of Bellevue, Wash., and Carlsbad, Calif., as well as cities in New York and Minnesota.
The finalists were chosen by a California-based executive search firm, Ralph Andersen & Associates, which the city paid about $30,000 to vet applicants.
Only the names of the six finalists were made public.
The new executive will replace Jacob Snow, who retired in April after three years as city manager. The manager reports directly to the council and functions as the city's CEO, running day-to-day operations and supervising department heads.
Bristol Ellington, an assistant city manager, has held the top job as an interim leader since Snow's departure.
Ellington did not apply to get the job permanently and will go back to the assistant job when the new city manager starts.
Goble, who has been a Henderson firefighter for almost 25 years, said he would bring a unique perspective to the city manager post.
He said firefighters are "at the very front line" of serving the public, which helps them see how government affects people's lives. And as chief, he said, he has managed budgets and personnel like any department head.
"For me, it's pretty straightforward," Goble said. "My heart and soul belong here."
Murnane has been with Henderson for 19 years, most of it as director of public works. He said he has helped oversee major transportation projects and cared for the city's infrastructure. He said this is a good point in his career to seek to run the city.
"I like where I work; I like the people I work with," Murnane said.
Olson, who led local governments in Iowa, Ohio, Michigan and Utah before going to Texas, said he saw the Henderson job as a good professional opportunity.
"Henderson is a large enough city; it's got enough challenge to it," he said.
Other candidates could not be reached for comment, but wrote about their qualifications when they applied for the job.
Adams wrote that he is a Henderson resident and has helped lead Las Vegas through difficult times, as well as helping lead redevelopment of downtown Vegas.
Sanchez wrote that he oversees major departments in Las Vegas, including public works and building and safety, and is passionate about making residents' lives better.
Sarzoky wrote that he has a "fiscally conservative approach" and has experience leading cities while keeping taxes low.
Contact Eric Hartley at ehartley@reviewjournal.com or 702-550-9229. Find him on Twitter: @ethartley.