'A big old teddy bear': Longtime RJ pressman Dick Borghi dies at 88
Updated June 2, 2023 - 3:38 pm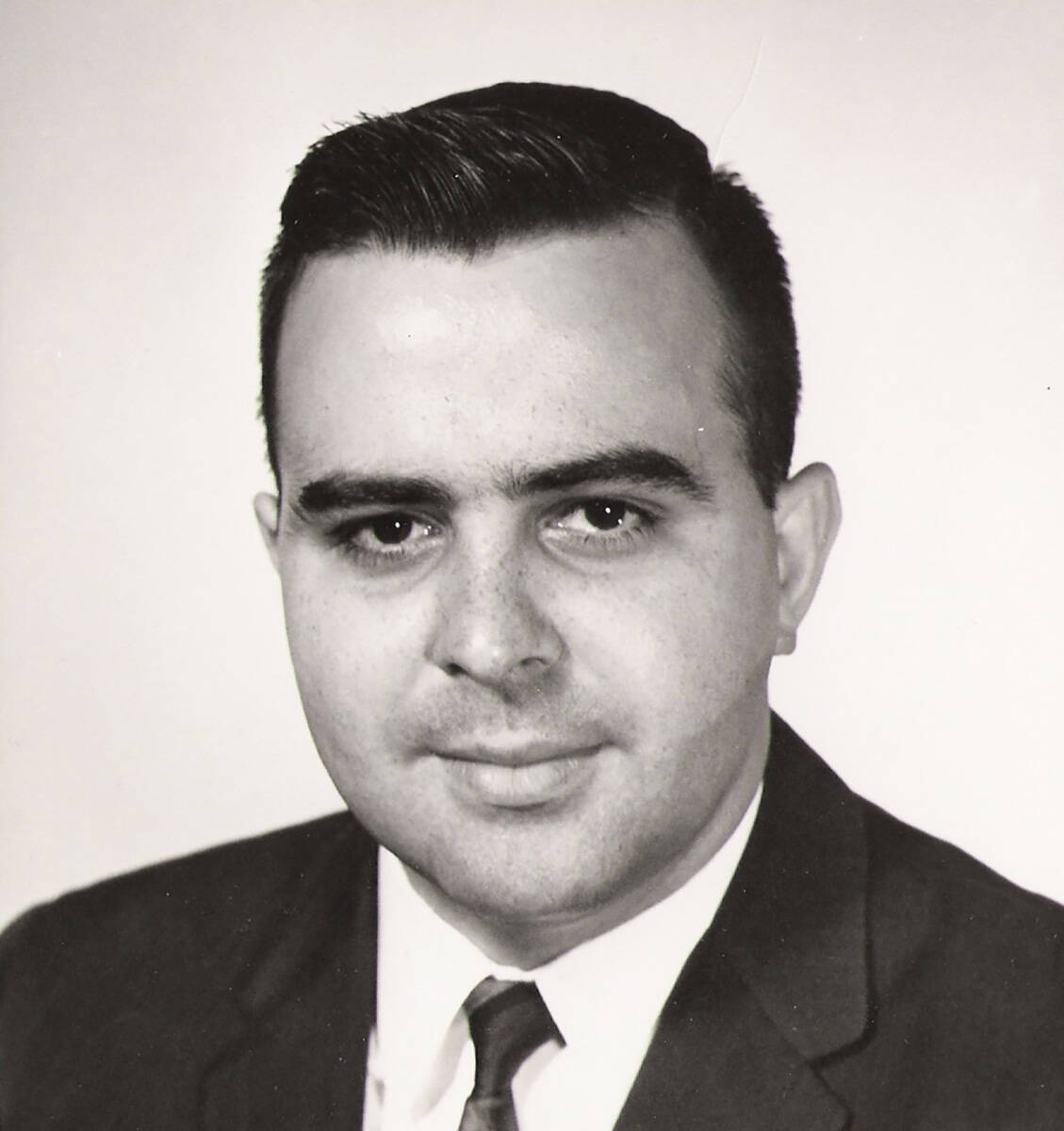 Richard "Dick" Borghi was many things in his life: Husband, dad, newspaper man, teacher, singer.
His time in the U.S. Marine Corps as a young man would help him become the disciplined taskmaster he would need to be in his decades-long career in the production side of newspapers.
But he also had a softer, more artistic side that he was able to explore in retirement. He loved movies and musicals. He especially loved to sing, especially at local karaoke spots.
"You would never have guessed that he was a Marine," said one of his daughters, Ann-Marie White, 59, of Las Vegas. "He was just a big old teddy bear."
Borghi, who spent two decades at the Las Vegas Review-Journal before retiring in 2009, died after an illness on May 27. He was 88.
"Certainly he will be missed," said Borghi's close friend Jack Mungia, 70, who met Borghi around 2010 when Mungia was a karaoke host at a local bar.
'The respect of everybody'
The youngest of seven children, Borghi was born in 1934 in Bethlehem, Pennsylvania. After graduating from the local technical high school, he joined the Marines because his hero, Boston Red Sox legend Ted Williams, had done the same.
After studying printing management at the Rochester Institute of Technology, he married Jacqueline "Jackie" Marie Egli in 1962. They had five kids and were together until Jackie's death in 2005.
After starting out at his local newspaper, the Bethlehem Globe Times in the 1950s, Borghi's career had numerous stops, including the Louisville Courier-Journal and the Chicago Sun-Times, among several other places.
He started at the Review-Journal on Dec. 4, 1989, as an assistant production manager. He became a production manager in 1994 and stayed in that role until his retirement on Jan. 2, 2009.
Two of Dick and Jackie's kids, White and Carol-Ann Tiberi, 57, recently sat in the corner booth of a restaurant in southwest Las Vegas to reflect on their dad.
They remembered him as a man with a great sense of humor, who liked to joke, but also as somebody who knew how to keep the presses running and on time to get the newspaper out. He loved classic cars, reading several newspapers a day and being a grandfather.
He had 11 grandchildren and 13 great-grandchildren, his daughters said.
"It was all work, work, work, work, work, work," Tiberi said. "And then after mom passed, he finally retired and then this is what he did, he did karaoke and OLLI."
OLLI is the Osher Lifelong Learning Institute at UNLV, where Borghi taught classes about movies and musicals to other seniors.
A celebration of life is set to take place from 2 p.m. to 5 p.m. Saturday, July 15, at the El Dorado Mobile Home Park at 4525 W. Twain Avenue, where Borghi enjoyed singing karaoke.
Anybody wishing to attend the celebration of life should RSVP to awhitecomm@gmail.com.
A previous version of this story misstated the number of Dick Borghi's great-grandchildren.
Contact Brett Clarkson at bclarkson@reviewjournal.com.