'A bigger family': Mario's market prepares for opening of new, expanded store
Updated September 26, 2023 - 5:51 pm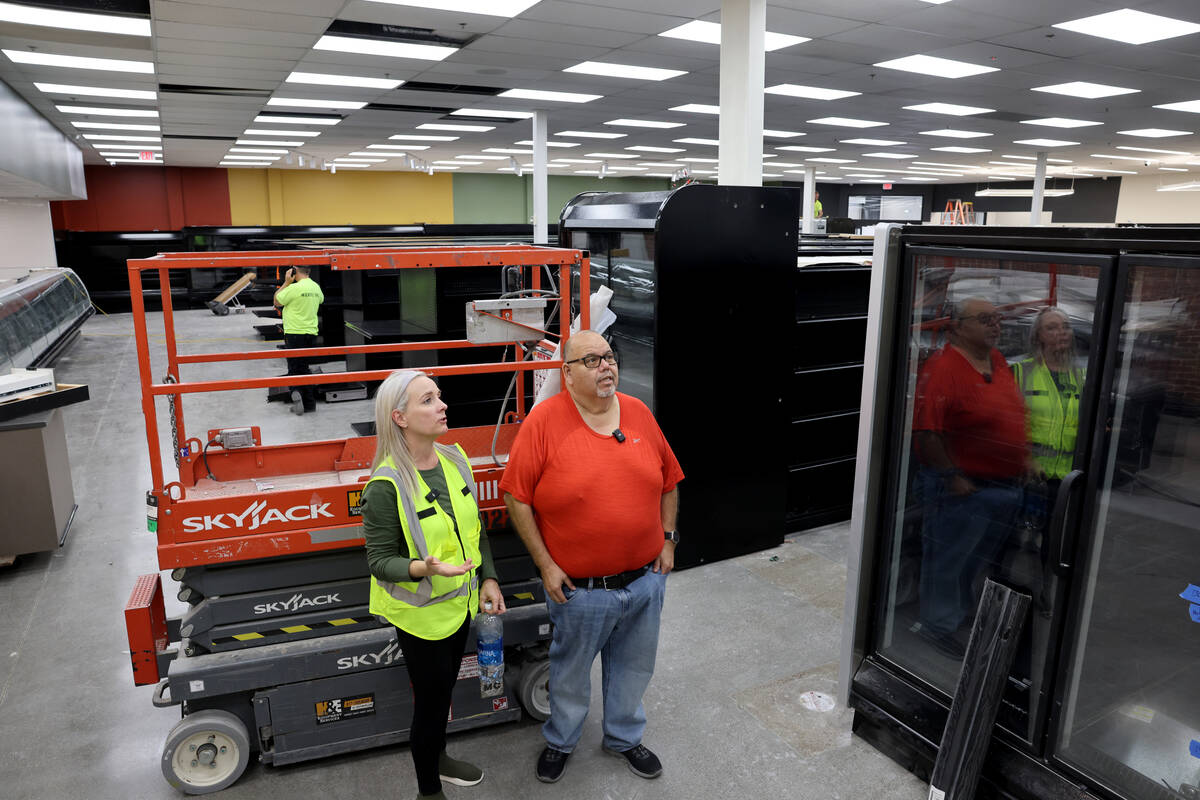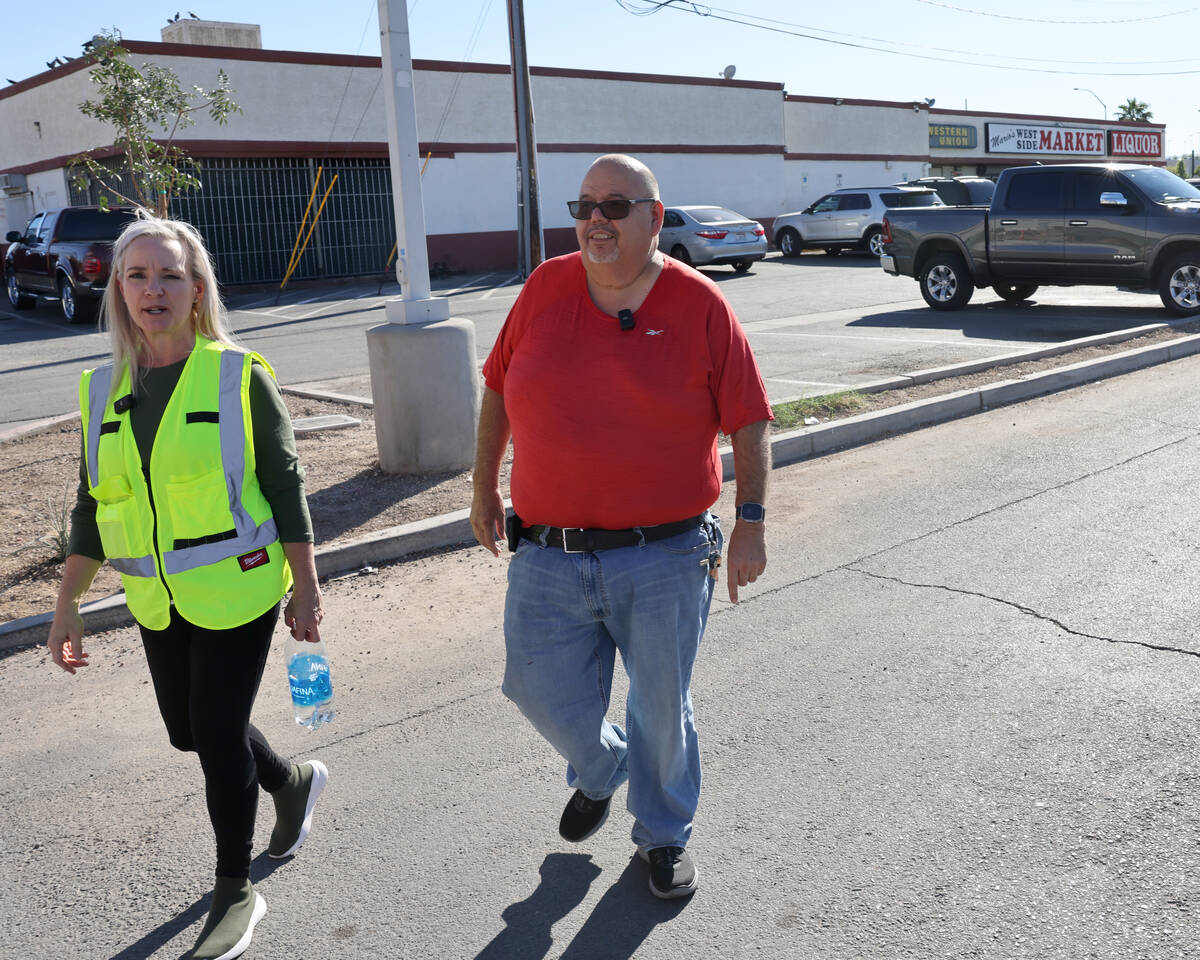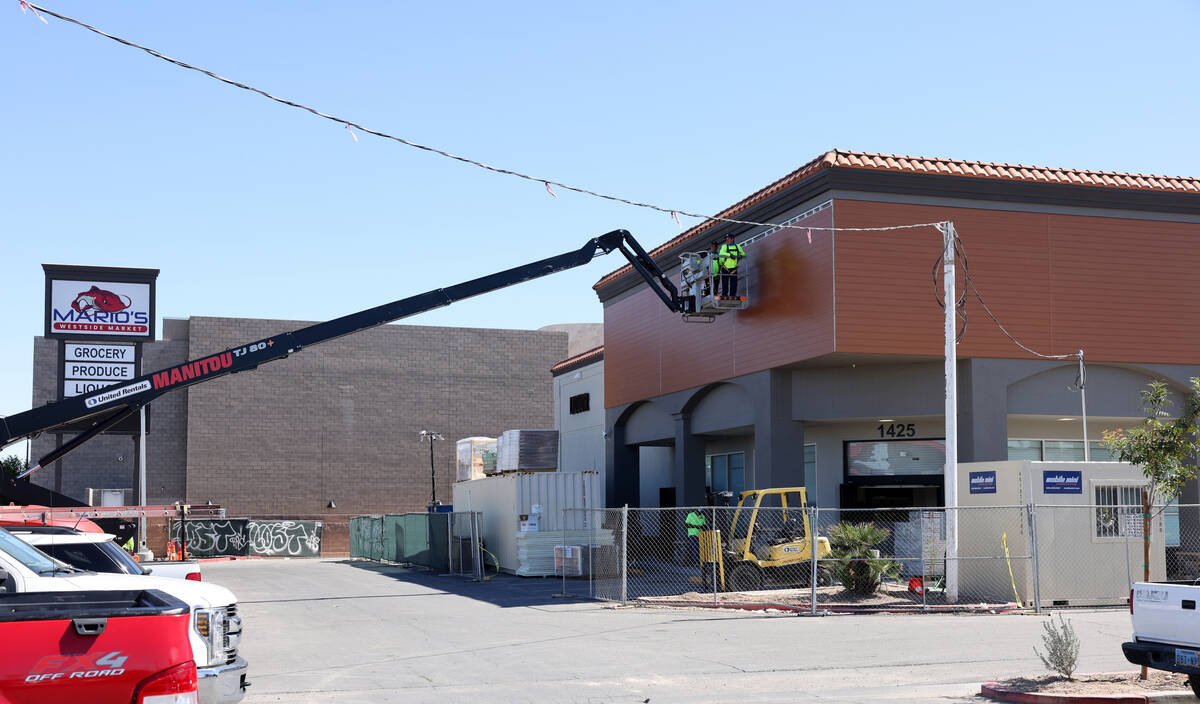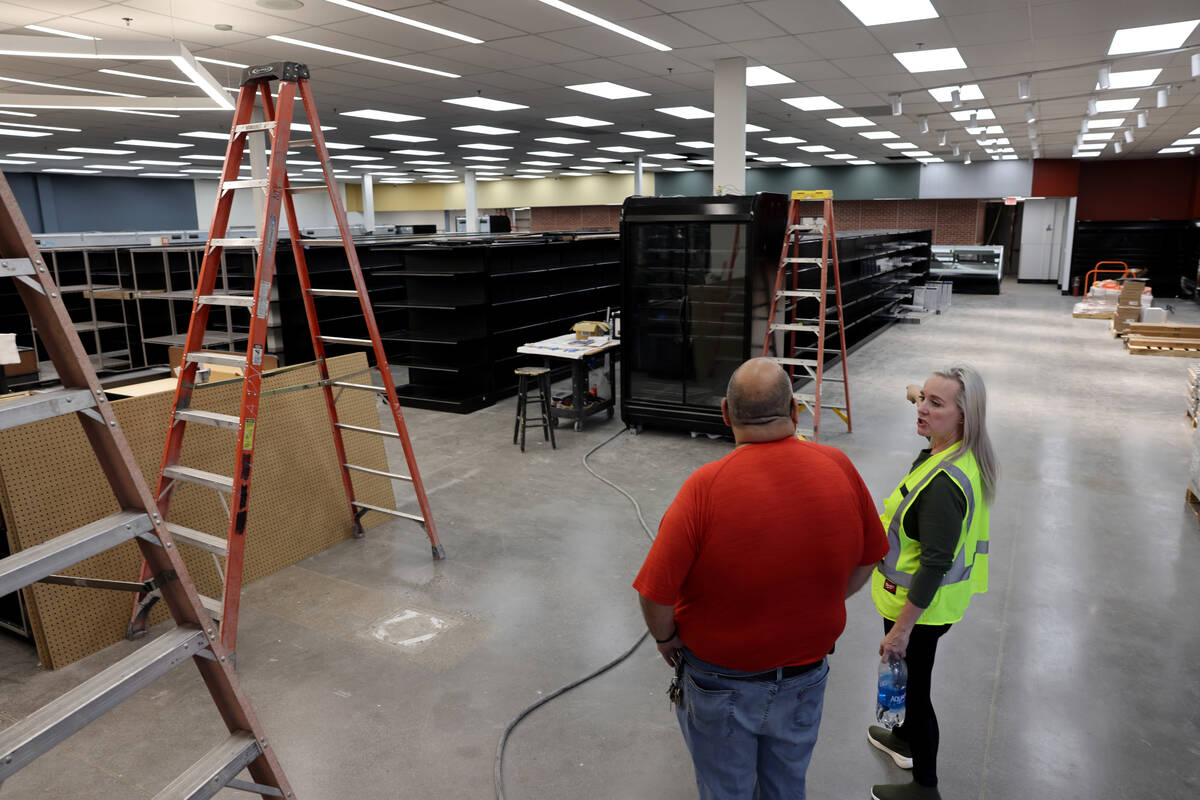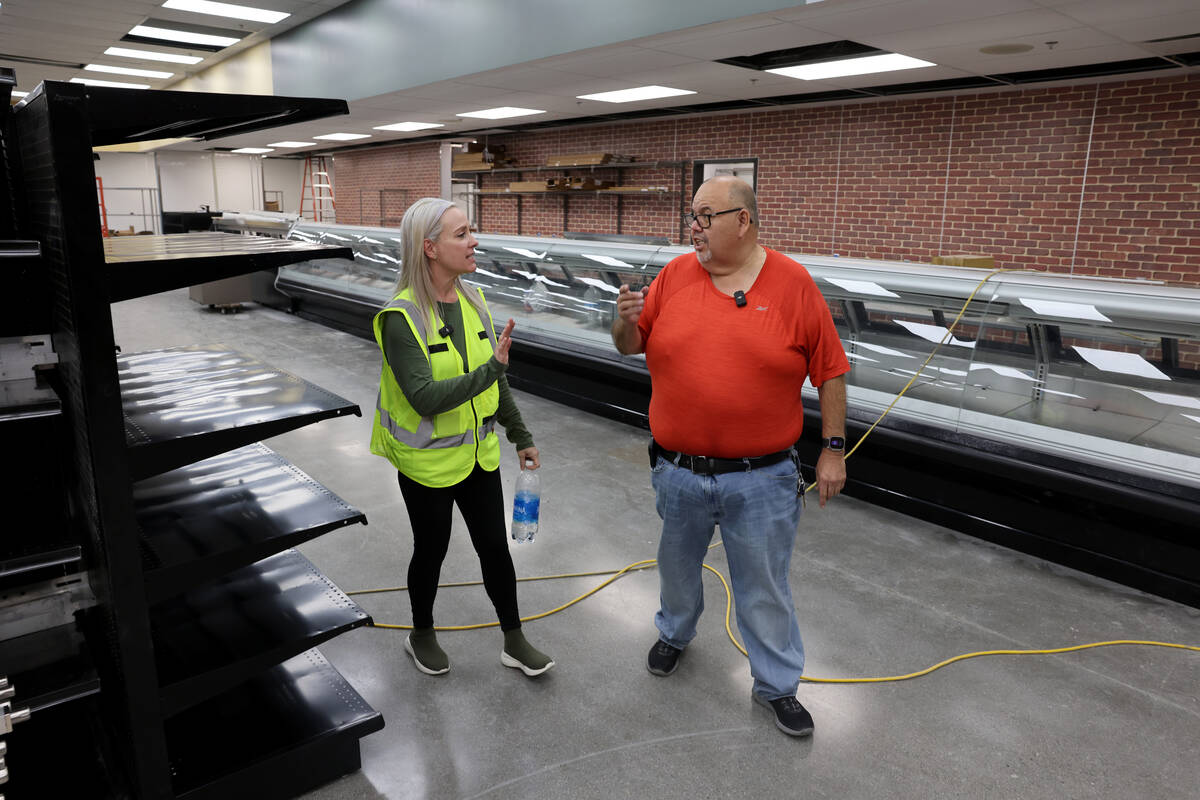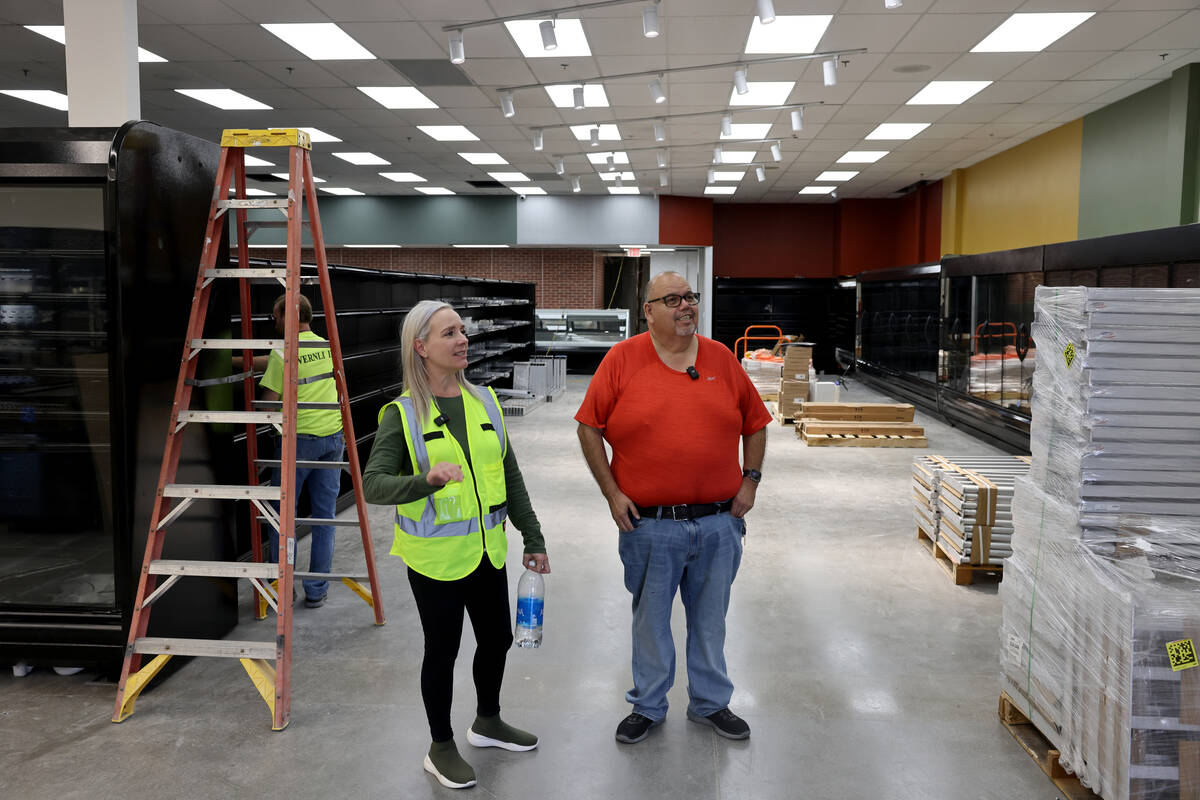 The modern Mario's Westside Market is coming alive better than its namesake had imagined when the project to repurpose a long-vacant pharmacy was first being designed early last year.
"It's better; it's better," said Mario Berlanga, who has operated the popular grocery store since 1997. "You can imagine things, and you don't know what goes into all that until you start doing it."
There was little more left to imagine Monday afternoon as Berlanga marveled at the new and larger store, which sits next to the revered market off Martin Luther King and Lake Mead boulevards.
The remodeling is nearly complete: Fluorescent bulbs brightly lit the shelves that line up longer aisles. New refrigerators that await to be stocked buzzed, and workers put finishing touches on the outdoor décor.
"The heartbeat of the store gets stronger and stronger," said Jennifer Hawkes, the construction's project manager with Associated Food Stores.
The store will hold a soft opening next month to make sure all the equipment runs smoothly and to "take care of all the hiccups."
That will be followed by a grand opening on Oct. 30 — a festival-like celebration that will be attended by local officials, including officers from the neighboring Las Vegas police substation, who will host a "trunk or treat."
"When you're working with the Mario's team, it's just, it's great to get to know them, to work with them and to have their dream come alive in such a beautiful way," said Hawkes, noting that she has fallen in love with the store's hot comfort food.
'We have a community'
Mario's is one of a few local markets that sit in a "food desert," an area lacking affordable and nutritious food for lower-income residents.
Clark County and Las Vegas earmarked $1 million each from federal pandemic-recovery dollars to fund the nearly $8 million project. Berlanga is financing the rest.
Mario's is a staple in the community: a store where the owner interacts with regulars on a daily basis, where Berlanga allows local businesses to promote in a bulletin market, a business with an informal ledger system so that seniors who can't afford their groceries can pay later.
Berlanga said he's working with the Nevada Department of Employment, Training and Rehabilitation to recruit 20 additional employees needed to run an expanded market, which will include a larger kitchen, a bakery and a deli counter.
Latrasha Newell, one of roughly 45 workers Berlanga employs, has been a cashier for nearly a year.
"It's pretty nice, laid back," she said. "We have a community."
She added: "Come to Mario's and get the fresh fish."
Berlanga said that tight-knit working culture will move to the new location.
"Just a bigger family — the cousins came in," Berlanga quipped.
Berlanga said he doesn't expect work to slow down, but said he is relieved that the renovation is nearing completion.
"Just looking at it makes it all worthwhile," he said. "The headaches, and the sleepless nights and the stress level, this is the final chapter … and it's coming to a closing on the construction part, and then now it's up to us to make it successful on the other end."
Contact Ricardo Torres-Cortez at rtorres@reviewjournal.com. Follow @rickytwrites on X.