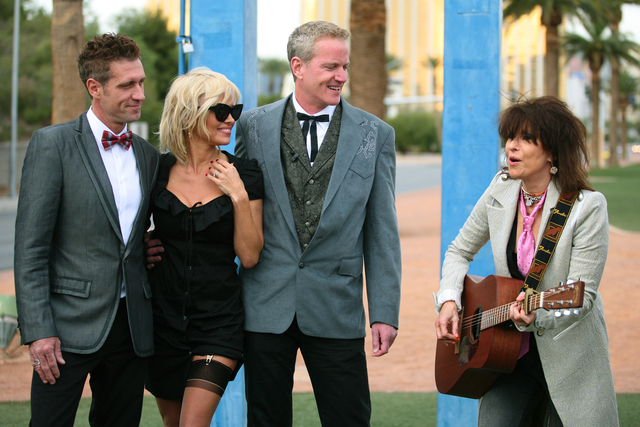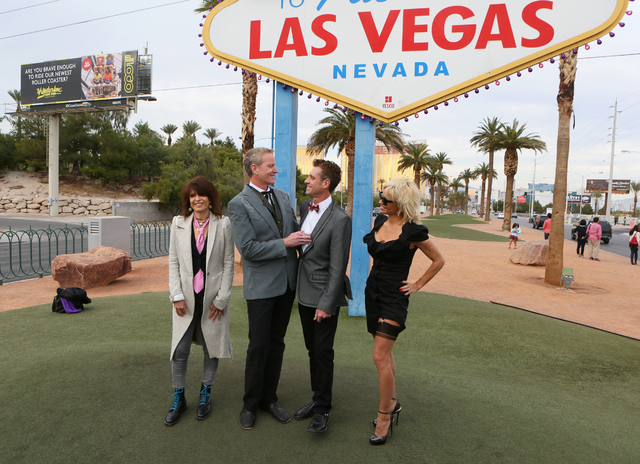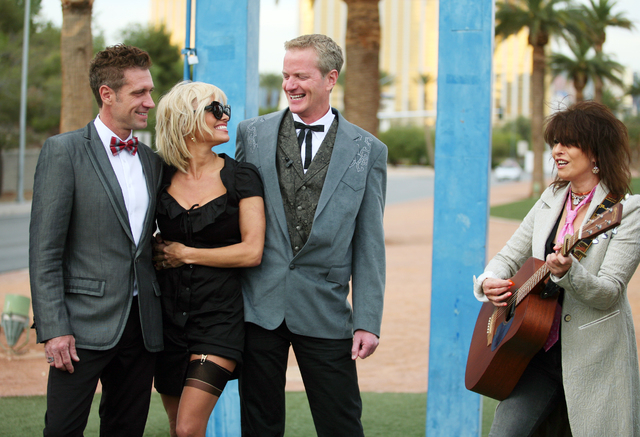 Dan Mathews, a senior vice president of People for Ethical Treatment of Animals, and his longtime partner, Jack Ryan, on Thursday tied the knot under the famed Welcome to Las Vegas sign on Las Vegas Boulevard.
It was a traditional Vegas affair: the maid of honor was actress and model Pamela Anderson, while the "best man" was Chrissie Hynde, leader of the iconic rock band Pretenders — both longtime PETA supporters.
Mathews said he and Ryan met six years ago and have been watching same-sex marriage bans fall in state after state, but were waiting for legalization in Nevada to wed in his favorite city.
"It's a party town," Mathews said.
"We've been waiting for gay marriage to be legal in Vegas so we could have as tacky a wedding as any straights," he added.
Las Vegas issued its first same-sex marriage license on Oct. 9, after a state law banning such unions was declared unconstitutional by a federal court.
After the ceremony, the couple roared off in a 1996 Firebird convertible, trailing traditional beer cans and purple plastic flowers, on their way to a Vegan Thanksgiving celebration.