Advocates fear new Las Vegas sports teams could spur sex trafficking
September 20, 2017 - 5:18 pm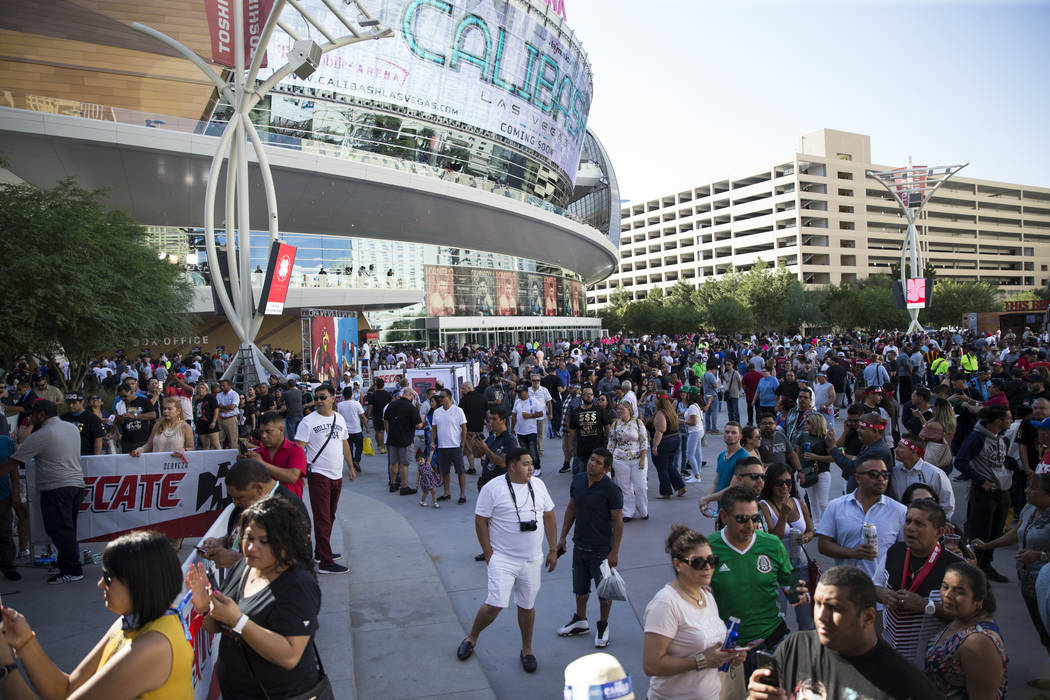 Sex trafficking is widely believed to increase when big sporting events take place. When Floyd Mayweather and Conor McGregor fought in Las Vegas last month, prostitution-related arrests spiked when compared with a typical August weekend.
What's less clear is the effect a new professional sports team — or in Las Vegas' case, two new sports teams — will have on sex trafficking.
"Anything that comes into town that gives a surge of activity or interest in Vegas always brings more activity in terms of the need and the demand for sexual exploitation," said Karen Diers, city director of Refuge for Women Las Vegas, a safe house and after-care program for victims of sex trafficking and sexual exploitation. "It's just a supply and demand thing," she said.
The expansion Golden Knights will begin their inaugural NHL season in Las Vegas next month. The NFL's Raiders are expected to move from Oakland to Las Vegas in 2020. Local advocates fear the new teams will bring more sex trafficking. But will their games generate the kind of trafficking activity associated with major, one-off events? At this point, no one knows.
Oklahoma City gained its first big-league team in 2008, when the NBA's Seattle SuperSonics relocated there and became the Thunder. Police there say they saw no uptick in sex trafficking after the team arrived. Neither did authorities in Nashville, Tenn., which added both a professional hockey team, the Nashville Predators, and a professional football team, the Tennessee Titans, in the late 1990s. NFL spokesman Brian McCarthy said he wasn't aware of sex trafficking numbers increasing when a new football team comes to a city. NHL spokesman Frank Brown declined to comment.
But Nashville and Oklahoma City aren't Las Vegas. Tourism officials hope the new teams attract more visitors to Southern Nevada. "We are aware that anytime there is a large spike in visitor volume that the potential for an increase in sex trafficking cases exists," said Lt. Raymond Spencer, head of the Las Vegas Metropolitan Police Department's Vice Section.
Related
Las Vegas nonprofit embraces victims of sex trafficking