After melodramatic closing, erotic museum set to reopen Saturday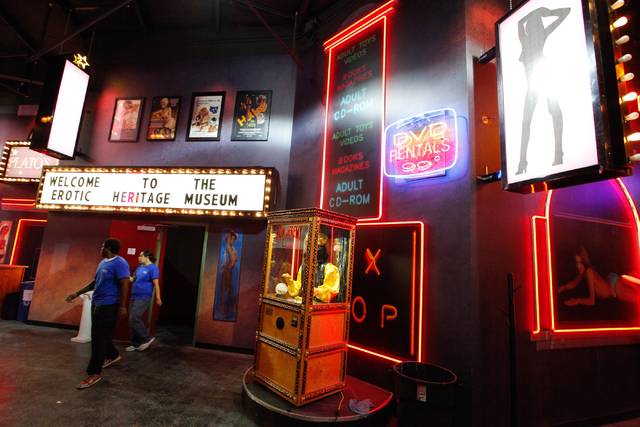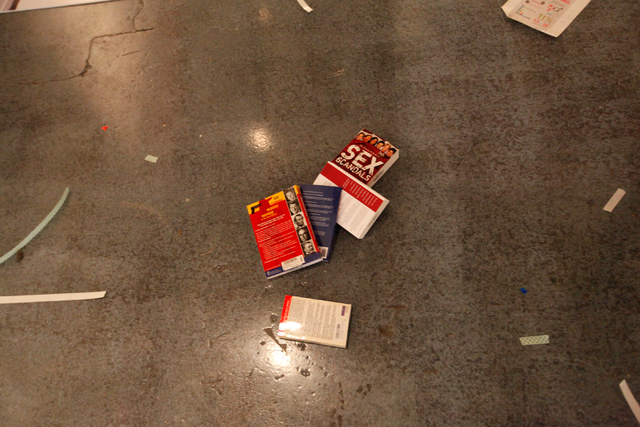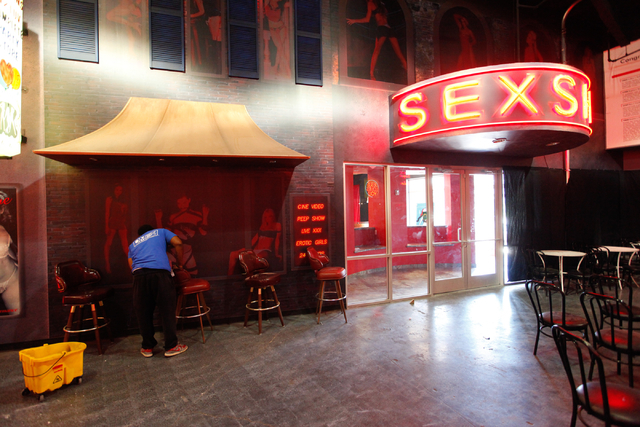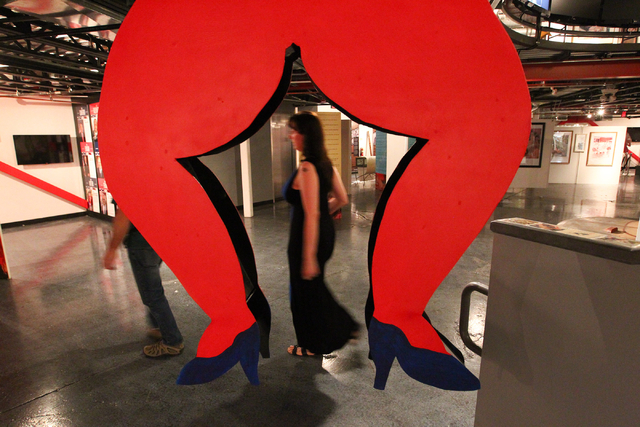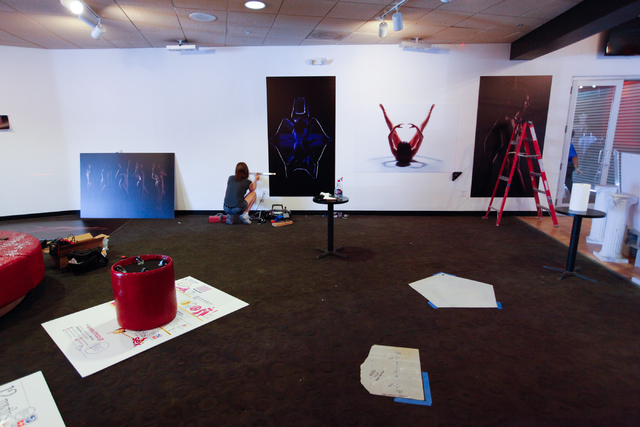 Las Vegas' Erotic Heritage Museum closed in February with no small amount of melodrama.
There were eviction notices and court dates, and an employee was escorted off the property by police.
It seemed that the partnership and the more than 40 years of friendship between the museum's founders — Deja Vu strip club owner Harry Mohney and the Rev. Ted McIlvenna from the Institute for Advanced Study of Human Sexuality — had broken.
But the museum will reopen to the public today with significant changes, including a new name.
After the museum had closed, McIlvenna was doing a final walk-through of the space with Mohney, and the two decided that it would be a shame to let an argument between them end years of good work using art to educate people about human sexuality.
McIlvenna had been angry about what he perceived as a hostile takeover of his nonprofit, educational institution by Mohney. He packed paintings and sculptures into the back of a moving truck and took them back to California to protect the museum's integrity.
"This was a symbolic statement that this is what a museum should be about. Not smut," McIlvenna said in February. "Gentlemen's clubs have a right to exist, but a museum cannot be a gentlemen's club."
But he relented. The empty museum felt haunted, he said.
The museum will not have as many books. It will not have any student interns. It will not be a nonprofit organization. But over the next three years it will have 16 exhibits from the Exodus Trust, managed by McIlvenna's institute in San Francisco.
And although the business has had a face-lift, the museum will still have plenty of educational opportunities with its new director, Victoria Hartmann.
Hartmann was once an intern at the museum and went on to work as a therapist for sexual assault victims.
Hartmann said that being for-profit allows them to get more pieces.
"We can go out and get items that have serious impact," she said — like Monica Lewinsky's infamous blue dress, which the Review-Journal recently learned they were trying to procure.
"Harry (Mohney) is really on a hypocrisy in politics kick," she laughed.
The museum will feature an expanded "Wall of Shame," with sex scandals involving politicians, celebrities and school teachers.
Former operations manager and curator Jerry Zientara returned to put together a new LGBT section in an upstairs corner of the museum, even after being escorted out by police.
Hartmann said they are also planning to put in a coffee shop and are looking into staging productions such as "Deep Throat the Play."
The newly named Harry Mohney's Erotica Museum, located at 3275 Industrial Road, near West Desert Inn Road, is holding its reopening reception Saturday night at 9 p.m. The event is free.
Contact Wesley Juhl at wjuhl@reviewjournal.com and 702-383-0381. Find him on Twitter: @WesJuhl.