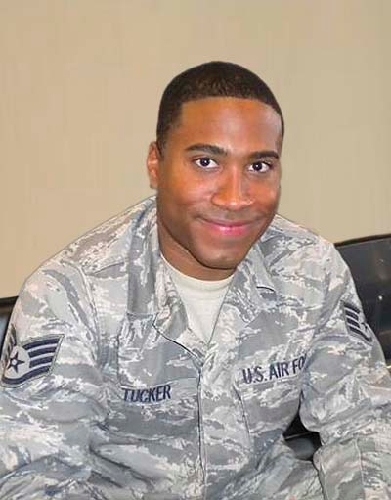 The 28-year-old airman from Creech Air Force Base who went missing Saturday at Lake Mead and is feared dead was identified Monday as Antonio Tucker, military officials said.
According to a news release on Creech's website, Tucker, a staff sergeant and crew chief, was responsible for overseeing maintenance for the remotely piloted spy planes MQ-1B Predators and MQ-9 Reapers.
He was assigned to the 432nd Wing at the Indian Springs base, 45 miles northwest of Las Vegas.
Tucker had been deployed five times, including to Afghanistan and other undisclosed locations. He entered the Air Force in October 2001 and came to Creech in August 2008.
According to a statement, military officials fear the worst. Tucker's family is from Philadelphia.
"As a commander, this is one of the worst calls you can get, that you lost an Airman in a tragic accident," said Col. James Hecker, 432d Wing/432d Air Expeditionary Wing commander. "My heart goes out to his family, friends and squadron members."
On Sunday, those searching for Tucker said they thought he drowned and changed their tactics from a search-and-rescue mission to a recovery mission.
Sonar was being used to locate Tucker's body in the depths of Lake Mead.
National Park Service rangers and members of the U.S. Coast Guard launched a search Saturday for the airman, who disappeared after he jumped from a 21-foot boat to go for a swim, authorities said.
A woman who was left in the boat with her child called 911 at 2:34 p.m., prompting a response by park rangers, a Coast Guard vessel and a Maritime Safety and Security Team, said Lake Mead National Recreation Area Assistant Chief Ranger Randy Lavasseur.
He said rescuers began using a side-scan sonar provided by the Nevada Division of Wildlife in hopes of finding the body.
Tucker disappeared after he tried to swim while 30 mph winds pushed the boat away from his location.
With the boat adrift, the woman, who did not know how to operate it, called 911, and a Coast Guard vessel responded.
Personnel from the vessel boarded the boat and drove the woman and child to safety.
Contact reporter Antonio Planas at aplanas@reviewjournal.com or 702-383-4638.