Aliens over Las Vegas? Nope. It was only a rocket launch
Updated September 14, 2023 - 11:00 pm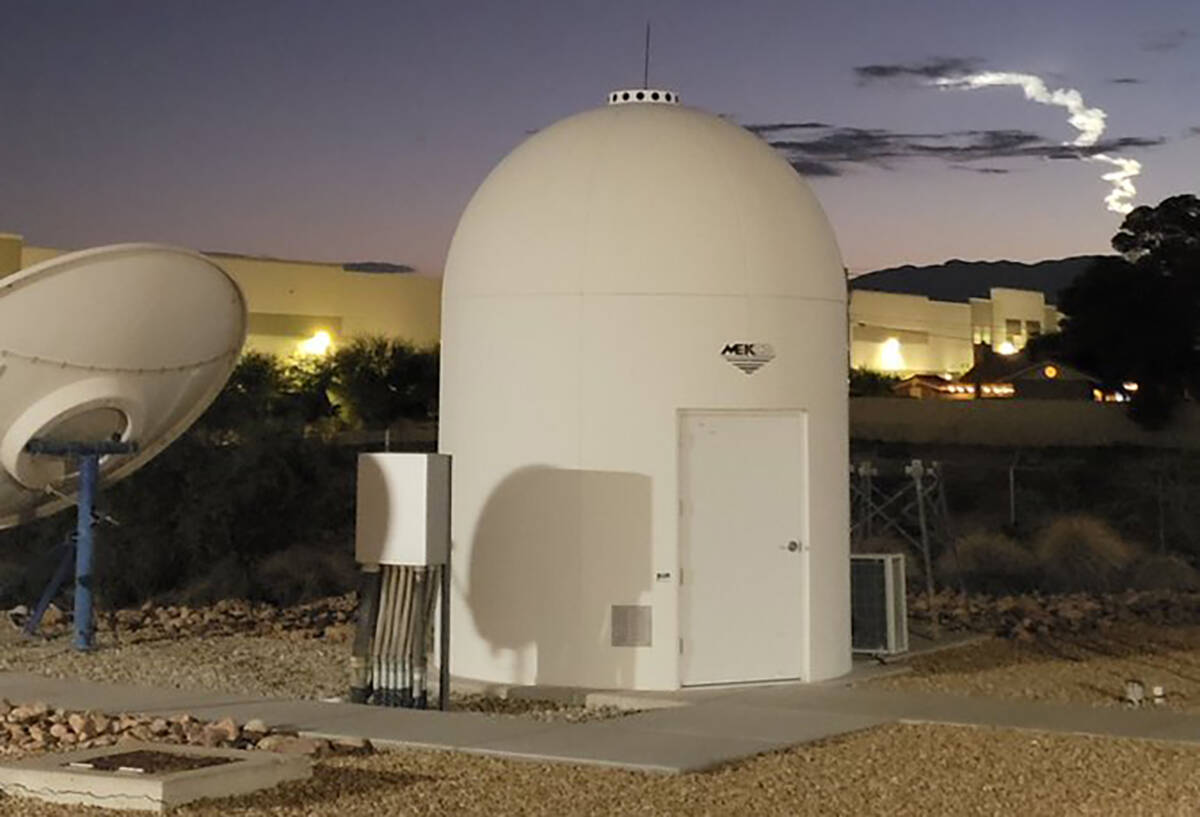 A rocket launched from California coast could be seen in Las Vegas on Thursday night.
View of Vandenberg #rocketlaunch this evening from our backyard in Las Vegas. Can you see the rocket and its contrail? pic.twitter.com/ryFiNtgzaP

— NWS Las Vegas (@NWSVegas) September 15, 2023
The Las Vegas office of the National Weather Service posted a picture on X showing the rocket's contrail after it was launched from Vandenberg Air Force Base, about 130 miles northwest of Los Angeles.
Several television stations in Las Vegas reported getting calls from viewers who saw the launch. The launch was also spotted in Los Angeles, Phoenix and even the Grand Canyon.
According to the Firefly Aerospace's website, the launch is related to a so-called "responsive space mission" called "Victus Nox."
"The goal of the program is to demonstrate the United States' capability to rapidly respond to on-orbit needs during a conflict or in response to a national security threat," read a portion of the website.
What the heck is that? Rocket launch failure? Visible at the Grand Canyon #rocket #launch #spacex #space pic.twitter.com/WNZuW9m8yJ

— Dean Regas (@DeanRegas) September 15, 2023
Past rocket events
— Last October, a SpaceX Falcon 9 rocket launched 53 Starlink satellites for the company from Vandenberg. The rocket and its contrails could be seen over the valley.
— In May 2021, a string of Starlink satellites in low orbit could be seen over Las Vegas.
— In October 2018, a Falcon 9 rocket could be seen in parts of the Southwest.
Contact Marvin Clemons at mclemons@reviewjournal.com.
RELATED
SpaceX rocket, not a UFO, lights up Southern California sky