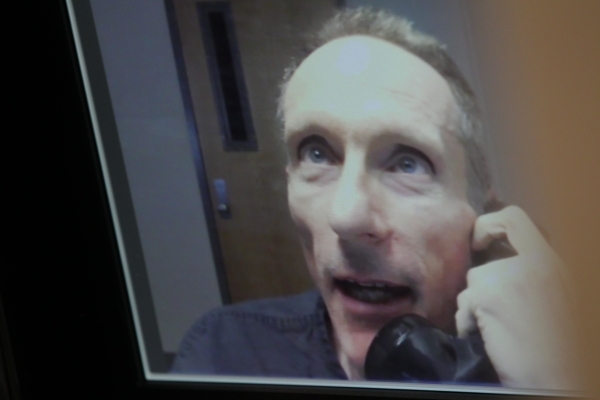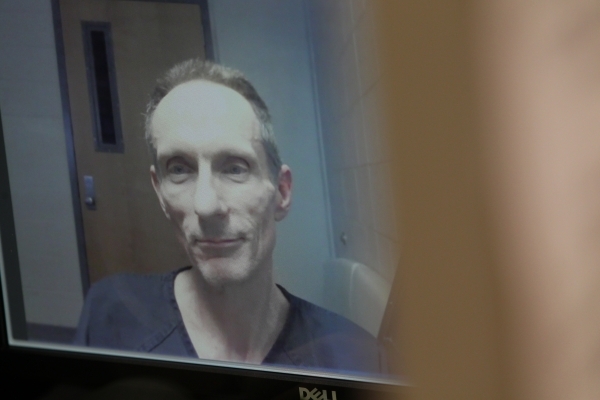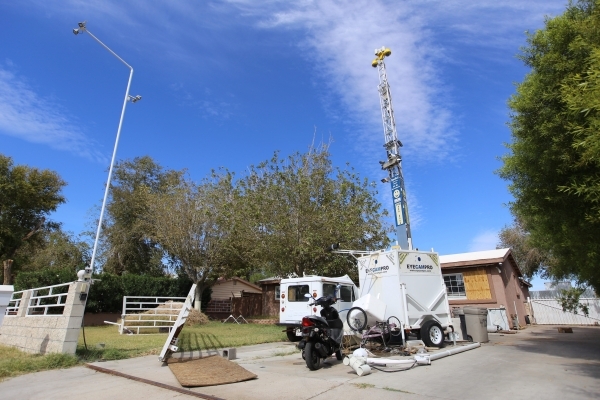 A man accused of acting as a doctor without a license at an east Las Vegas Valley home could be tied to as many as three deaths of people who sought treatment from him, prosecutors said Tuesday.
Public defender Steven Lisk asked a judge to reduce Rick Van Thiel's bail to $20,000, considering, in part, that he has not yet been charged in the deaths.
But Las Vegas Justice of the Peace Ann Zimmerman ordered Van Thiel's bail to stand at $1 million, saying Van Thiel "seems to present more of a danger to the community than a serial rapist or a serial murderer because he appears to be preying upon people who can't access health care."
The judge ruled that a jury should decide on current charges against Van Thiel: two counts of ownership or possession of a firearm by a prohibited person.
The case is expected to be presented to a grand jury, but prosecutor Marc DiGiacomo said it could be months before further charges are filed against Van Thiel.
Van Thiel, 52, kept records on at least 87 so-called "patients" who could potentially be victims.
"I can't even count the number of sexual assault counts he is now facing," DiGiacomo said.
Scott Coffee, another one of Van Thiel's lawyers, said outside of court that $1 million was the "highest bail I've seen in 20 years" on the firearm possession charges.
Prosecutors have declined to turn over copies of search warrants executed on Van Thiel's residence, Coffee said, and that "made me leery about the strength of the state's case."
DiGiacomo has said he intends to seek second-degree murder charges for Van Thiel's "reckless disregard."
The prosecutor is also pursuing sexual assault charges against Van Thiel. In September, a woman who had an abortion had gone to Van Thiel and he performed sexual acts on her, DiGiacomo said.
In a jail interview, Van Thiel said he treated people for cancer and HIV, among other serious diseases. His work shouldn't be regulated by the government, he said. He contends he's studied health and anatomy for 28 years and only treats people who consent.
Authorities continue to investigate Van Thiel's practice, which was based in a residence at 4928 E. Monroe Ave., near the intersection of Owens Avenue and Nellis Boulevard.
The practice was shut down Sept. 30 after Las Vegas police and FBI agents executed a search warrant on the property.
Among 140 confiscated items: computers, hard drives and "media storage devices," according to arrest records. Black market steroids, blood thinning drugs, and bags containing something that looked like blood also were seized.
The Clark County coroner's office said non-human remains were found at the residence.
Van Thiel was arrested Oct. 7. He's being held at Clark County Detention Center.
Craigslist advertisements for his medical services were posted in Nevada, Arizona and Utah, according to the arrest record. He was sometimes referred to as "Dr. Rick."
He does not have a medical license.
The FBI is investigating Van Thiel's ties to the so-called sovereign citizens movement. Its members declare themselves above federal jurisdiction. They don't believe they should pay taxes and are known for filing frivolous lawsuits against public officials. Authorities say an increasing number of violent acts in recent years can be attributed to sovereign citizens.
Online ads calling Van Thiel "Rick Spindoll" pushed pornographic movies, sex toys and escort and massage services. Van Thiel said in an interview with the Review-Journal that he was in porn production before being sentenced to four years in prison on a 2007 battery charge.
Someone stole all the footage and equipment, he said, and after that he decided to go into the medical field.
The Southern Nevada Health District is assessing public health risks to determine whether environmental or clinical testing is needed.
Anyone who received services at the Monroe Avenue facility can call 1-800-506-1435 or report online at www.fbi.gov. Information obtained as part of this investigation will be handled in accordance with medical privacy laws, investigating agencies said.
Contact reporter David Ferrara at dferrara@reviewjournal.com or 702-380-1039. Find him on Twitter: @randompoker