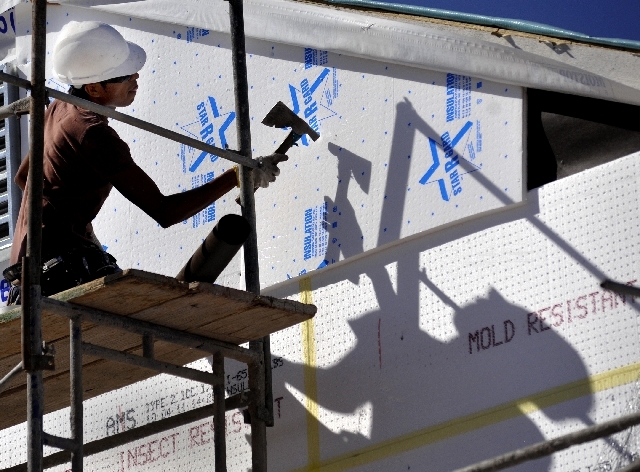 Southern Nevada homeowners have until the end of this week to avoid paying penalties for residential construction and home improvement work completed without permits.
If homeowners admit to any work done without a permit, they only will need to pay the typically required fees for permits, inspections and plan reviews.
That leniency is only available through Friday, under the residential amnesty program.
Building departments in Clark County and the cities of Las Vegas, Henderson, North Las Vegas, Mesquite and Boulder City participate.
The goal of the program is compliance and encouraging safety and self-disclosure, building officials said.
Examples of projects include room additions under 600 square feet, interior or exterior alterations, kitchen and bathroom remodeling, electrical and plumbing work and furnace and air conditioning replacements.
The most common projects not properly permitted are garage conversions, room additions, patio covers and water heater installations, officials said.
To participate in the program, applicants need to complete a five-minute educational training session about the building permit process.
Applications need to go to the building department within the homeowner's jurisdiction.
Contact reporter Ben Botkin at bbotkin@reviewjournal.com or 702-455-4519.