An opportunity to relish: Wienermobile coming to town
Updated October 4, 2023 - 7:09 pm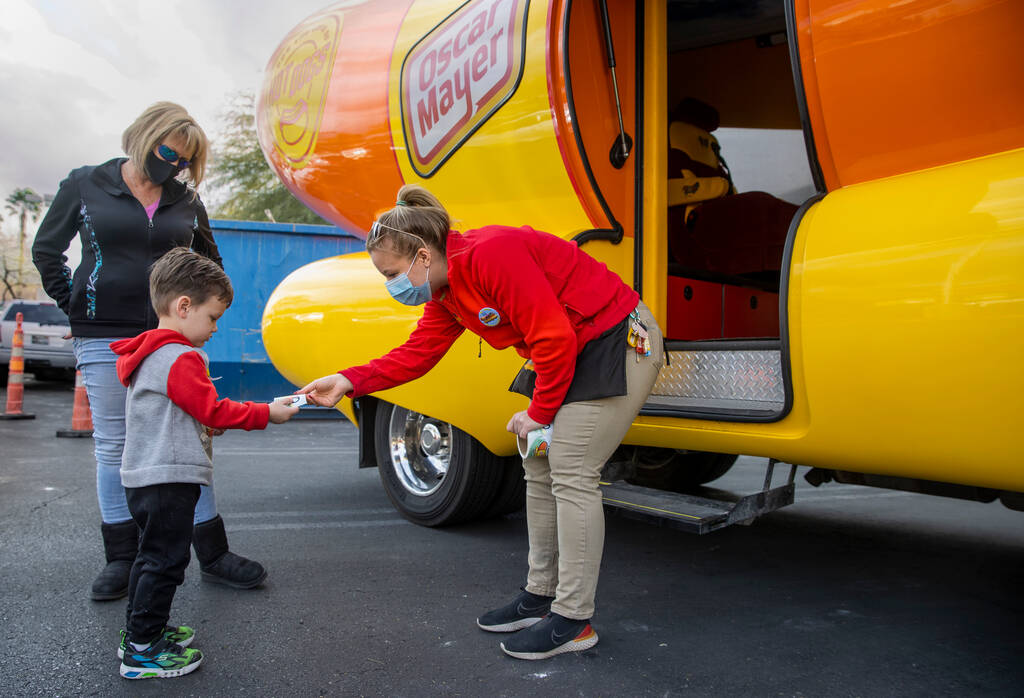 Whether you like yours with mustard, ketchup or an entire salad's worth of toppings, hot dog fans will get to see one of the biggest franks of them all.
Oscar Mayer is bringing its world-famous Wienermobile back to the Las Vegas Valley this week.
The vehicle will be visiting several Smith's grocery stores from 10 a.m. to 2 p.m.:
– Thursday at Smith's on 4600 E. Sunset Road in Henderson.
– Friday at Smith's on 8180 S. Las Vegas Boulevard in Las Vegas.
– Saturday at Smith's on 4001 S. Decatur Boulevard in Las Vegas.
The company will be giving out "weenie whistles," and guests will get to tour the iconic vehicle, which measures 27 feet — or 27 footlongs — in length.
This is the Wienermobile's first visit to the valley since February, when several news outlets reported that the vehicle's catalytic converter was stolen.
When asked this week about those reports, an Oscar Mayer representative said, "Like all vehicles on the road, we experience mechanical issues every now and then. However, as of now the vehicle is running bunderfully."
Contact Paul Pearson at ppearson@reviewjournal.com.