Annual event gives Las Vegas homeless a helping hand
November 14, 2017 - 5:34 pm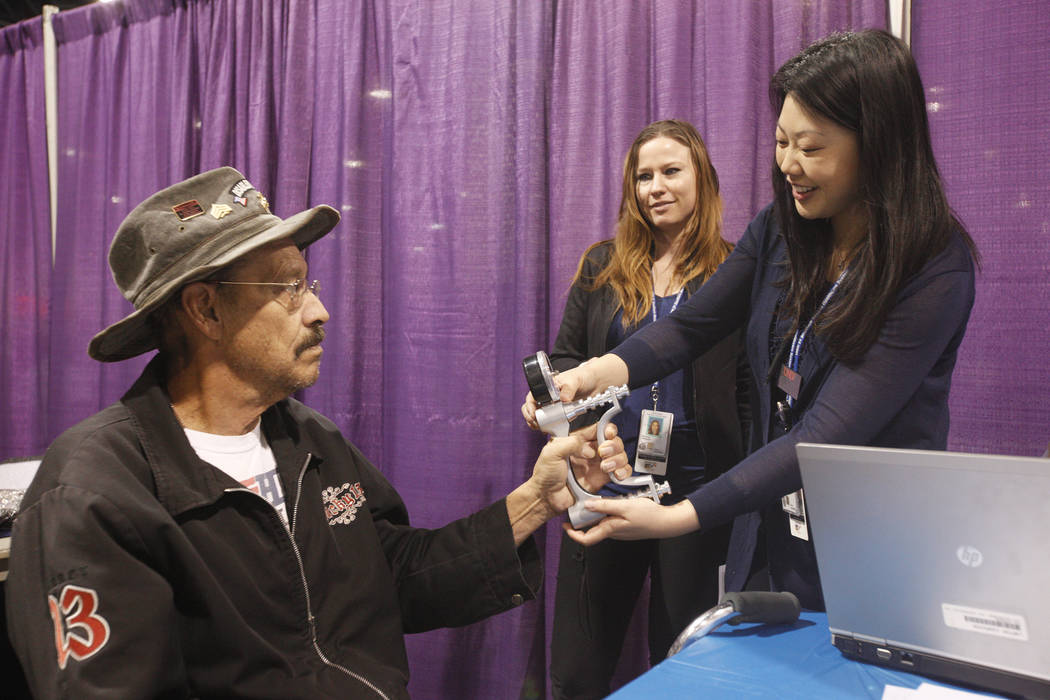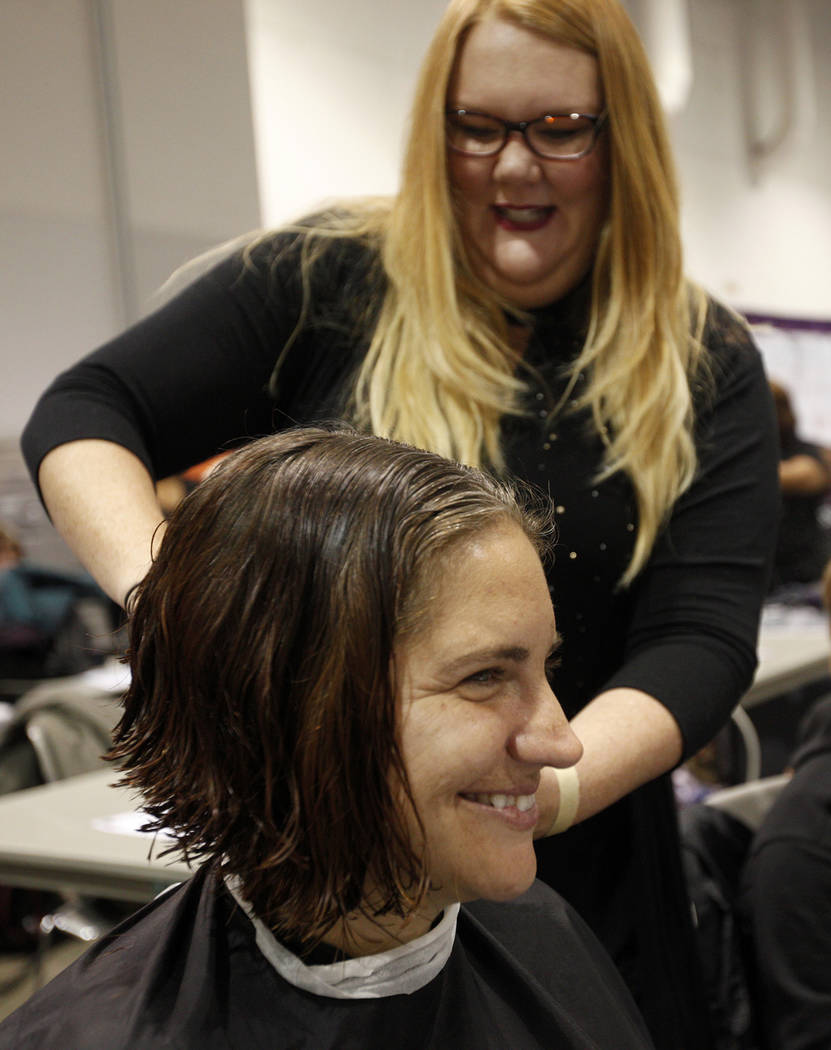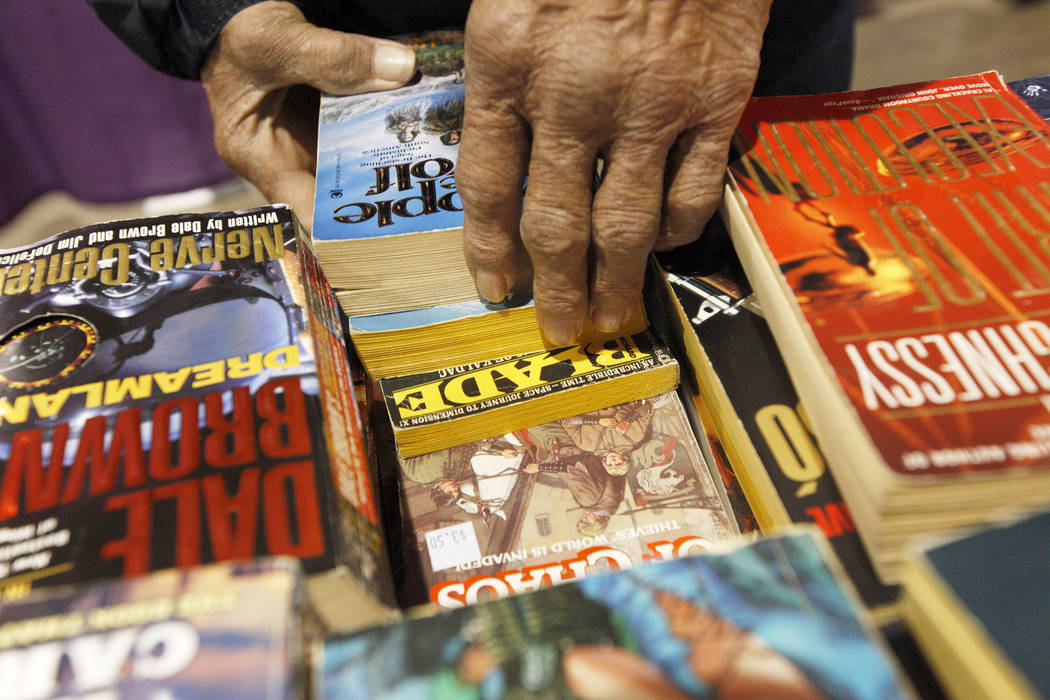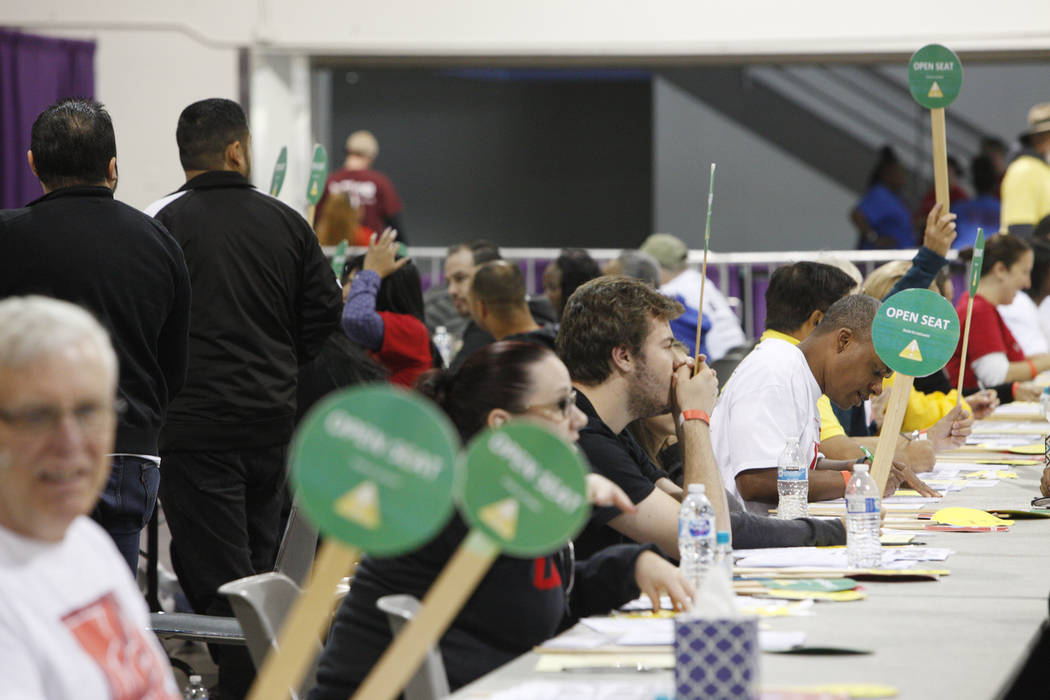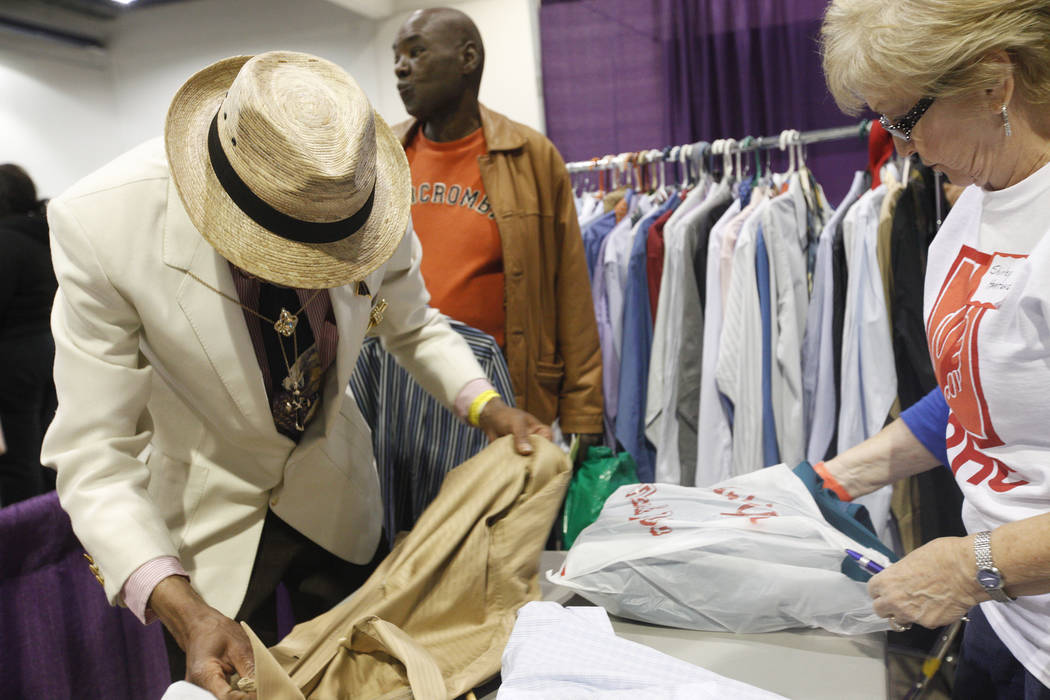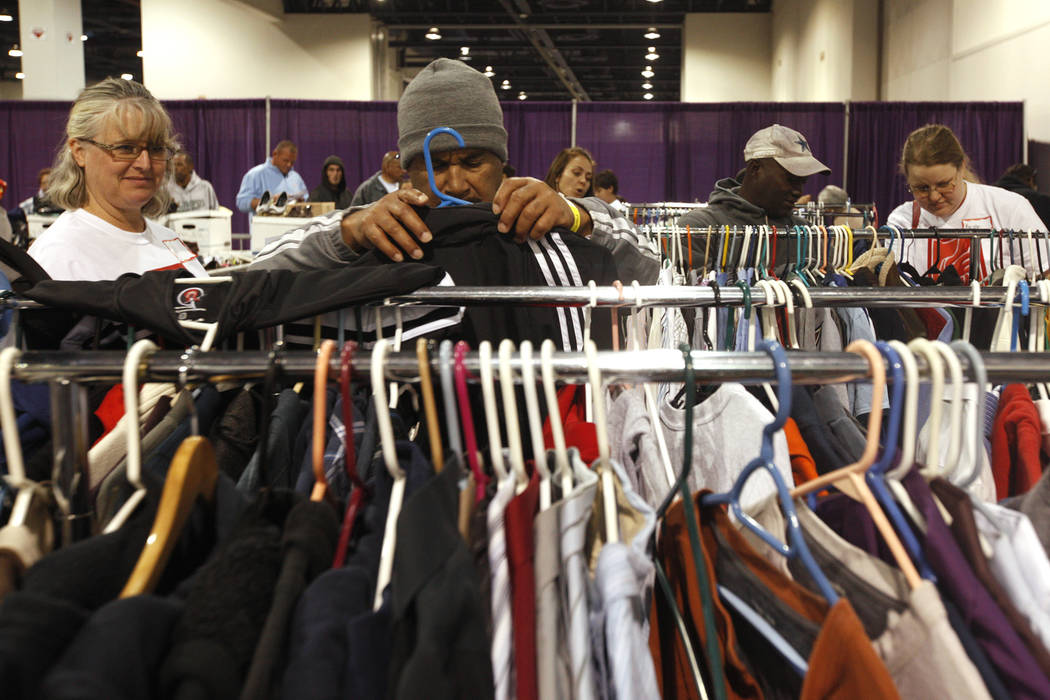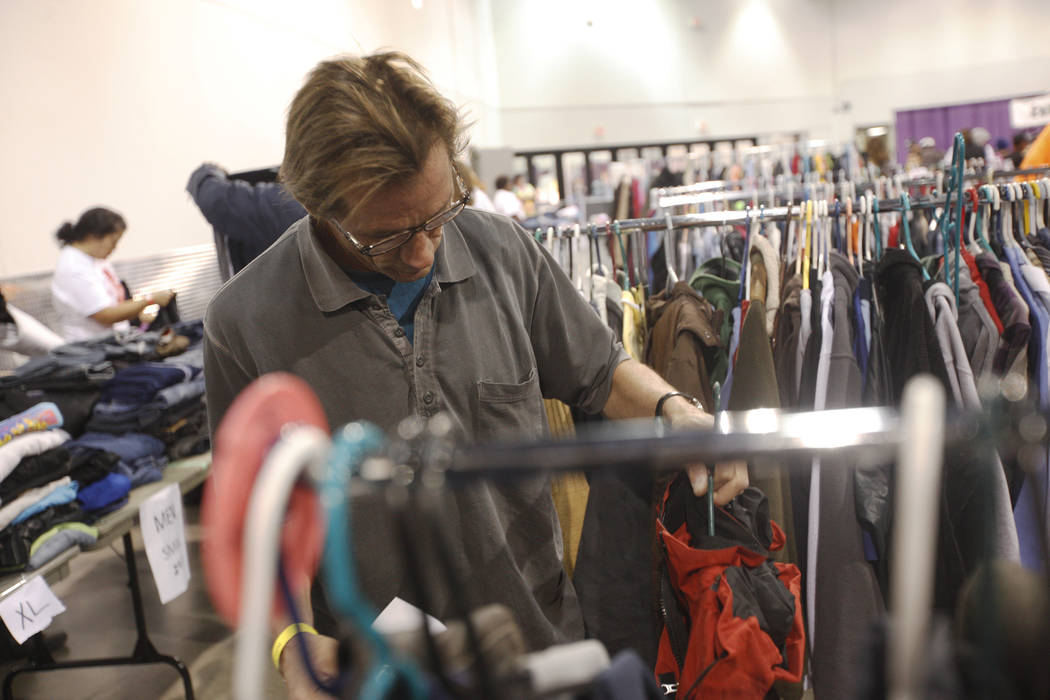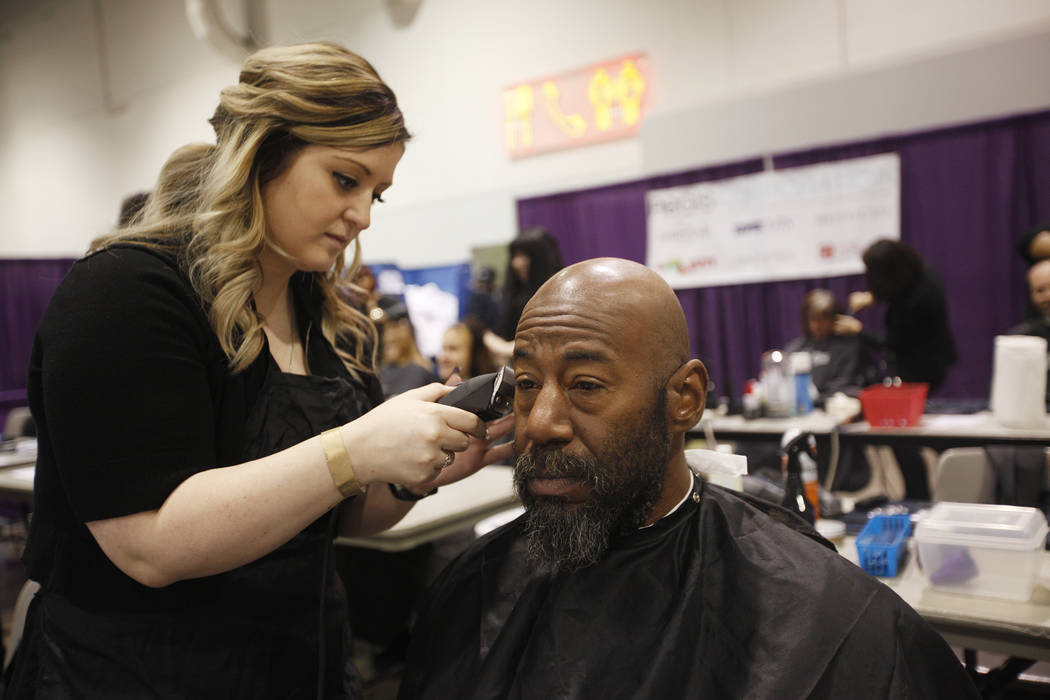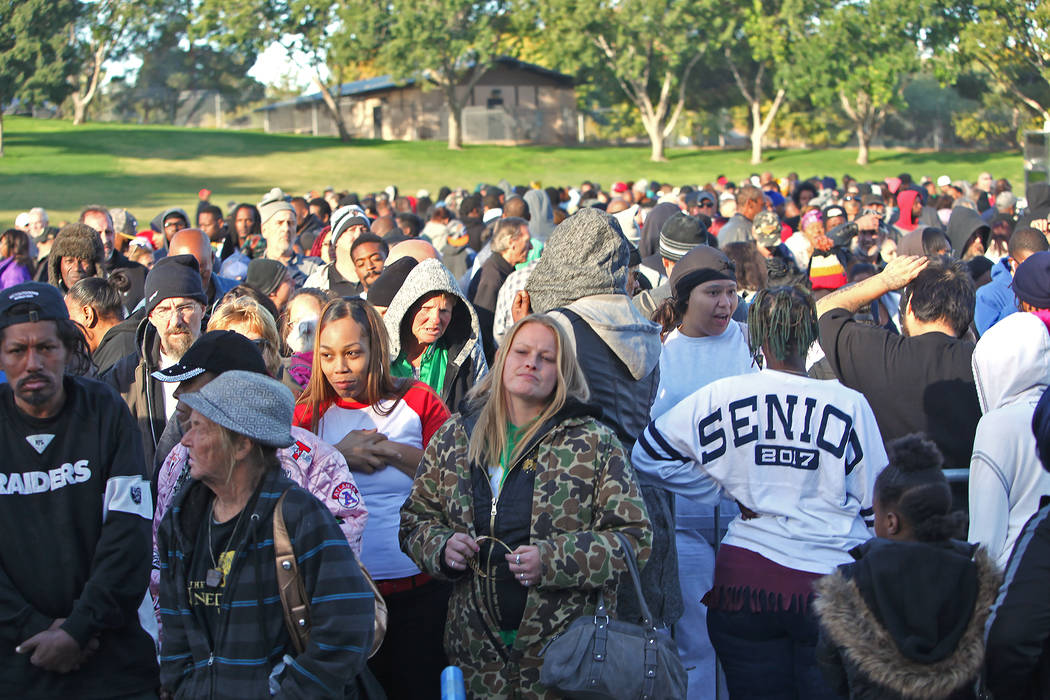 Matt Young needed a suit.
The 43-year-old has been job hunting for six months, but he's heard a friend of a friend could be hiring soon. Hoping for an interview, Young headed to a resource fair at Cashman Center on Tuesday.
Young browsed through racks of donated clothing and settled on a blue shirt, gold tie and brown pants. It took a little longer to find a jacket that would fit his wide-shouldered frame.
"You want to be presentable," he said. "They say your first impression is the best impression."
Young was among thousands of people who attended Project Homeless Connect, an annual event that serves as a meeting place for more than 150 service providers and people who are homeless or at risk of living on the streets.
Spread across the sprawling event center floor were stations for free haircuts, clothing and job training. Medical, dental and vision care were provided as well.
Aarion Franklin, 26, came Tuesday morning hoping to find a place to live.
She and her 6-year-old son have been staying with friends and family across the Las Vegas Valley since they left The Shade Tree shelter in late September.
"It's been tough explaining to my son what is going on," she said. "I've had to switch his school three times already this year."
Franklin said she scheduled a meeting for Thursday with North Star Community Services, a housing provider.
"I'm hopeful something will work out, but I'm cautious at the same time," she said.
Gregory McCuin came for legal help.
An unpaid traffic ticket from a year ago had turned into an arrest warrant, the 57-year-old said. He needs that warrant taken care of to renew his driver's license.
McCuin said since he went on disability in April nearly half his income goes to rent. He wants to start driving for Uber or Lyft to better make ends meet.
"I got to go to work, and I need some wheels," he said. "If you don't got no wheels, you're dead in this town. It's too spread out."
Contact Michael Scott Davidson at sdavidson@reviewjournal.com or 702-477-3861. Follow @davidsonlvrj on Twitter.