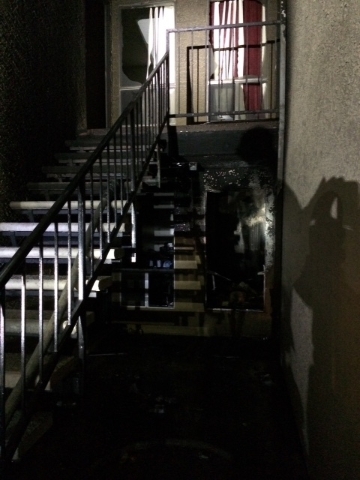 An apartment building fire in the central valley damaged six units and displaced 12 people Sunday, according to a Clark County Fire department release.
At 7:13 p.m., the Clark County Fire Department received a report of a fire with possible occupants trapped inside at the Baybridge Apartments, 5400 S. Maryland Parkway, Assistant Fire Chief Sandra Baker said.
Firefighters responded, arriving at 7:18 p.m. and extinguishing the fire by 7:24 p.m., Baker said. All occupants were safely evacuated from the structure, and there were no injuries.
Six units were damaged, leaving eight adults and four children displaced, Baker said. The American Red Cross responded to assist the residents.
The cause of fire is under investigation, and damage to the building is estimated between $75,000 and $100,000, the release said.
Contact Raven Jackson at rjackson@reviewjournal.com or 702-383-0381. Find her on Twitter @ravenmjackson