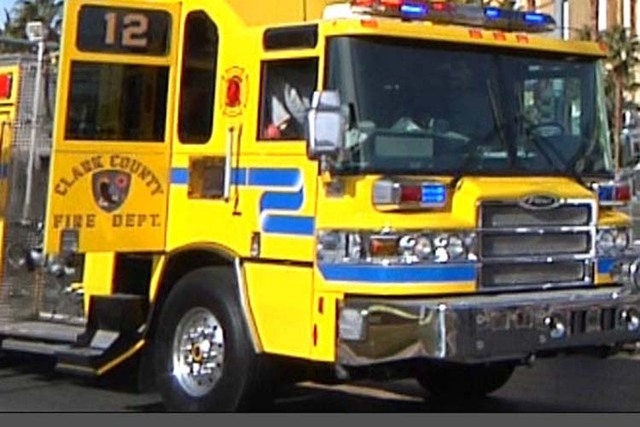 A driver was injured after hitting a gas meter at an apartment complex Monday morning near Hacienda Avenue and Edmond Street, the Clark County Fire Department said.
Thirteen people were evacuated because of the gas leak, fire department Chief John Steinbeck said.
Las Vegas police were called about 9:24 a.m. to the apartment complex in the 5200 block of Edmond, where a sedan crashed into a patio and hit a gas meter, spokeswoman Laura Meltzer said.
The driver was taken to Spring Valley Hospital with unknown injuries.
At noon, firefighters were still on scene with Southwest Gas, who temporarily shut the gas off to repair the meter.
County building department officials will determine when it is safe for residents to return to their apartments.
Contact reporter Cassandra Taloma at ctaloma@reviewjournal.com or 702-383-0381.