Apollo 11 moon landing brought Las Vegas, world to standstill
Updated July 19, 2019 - 8:00 am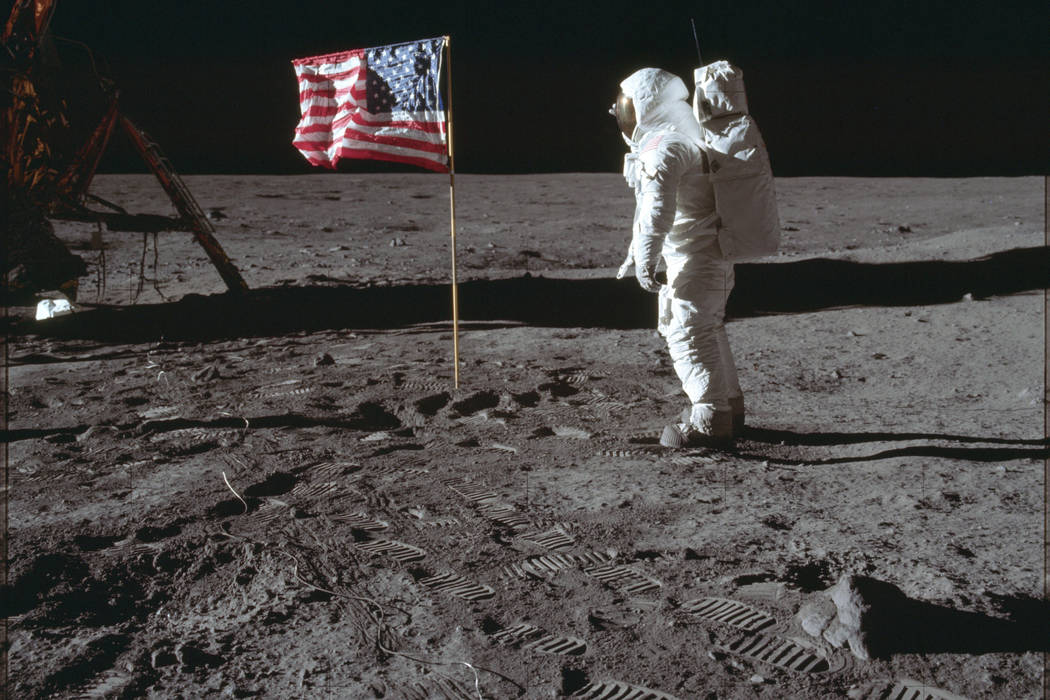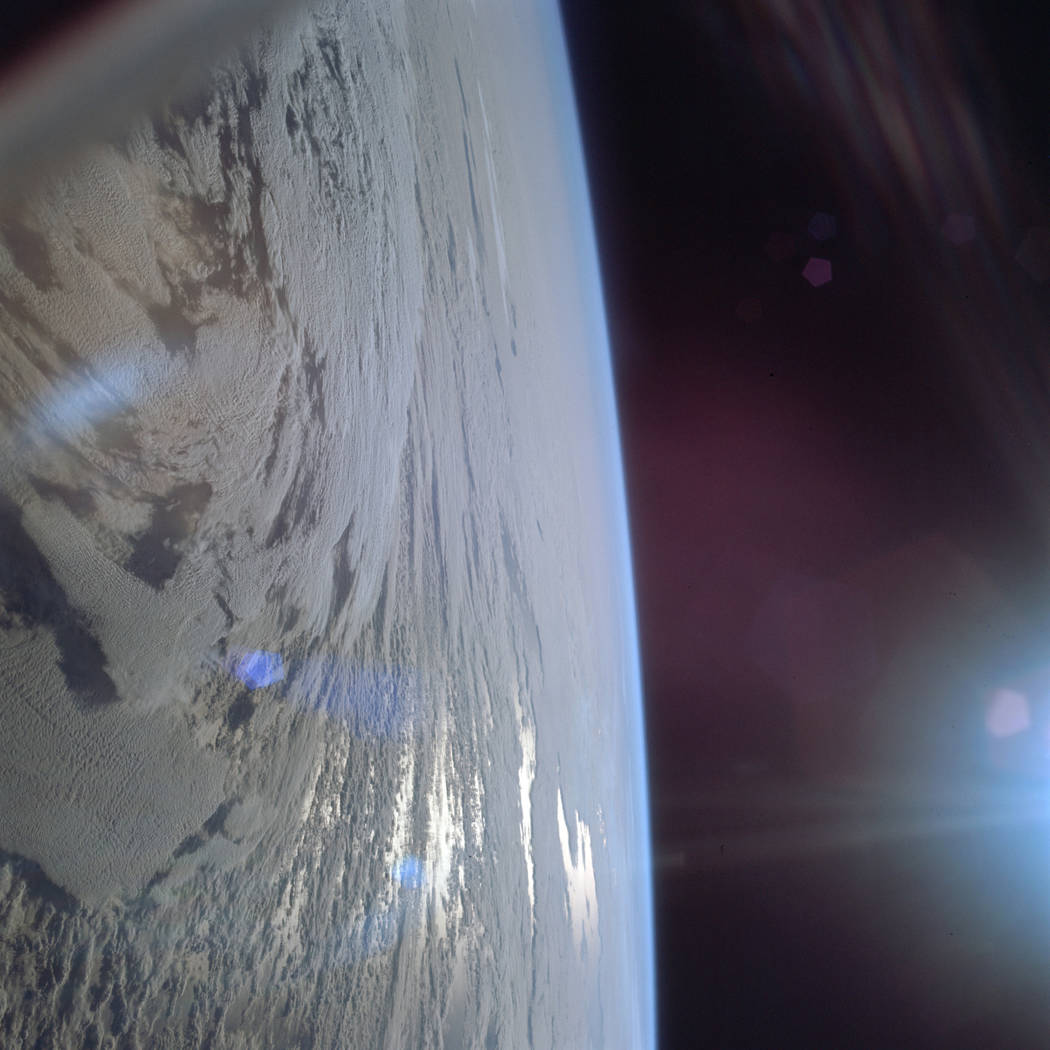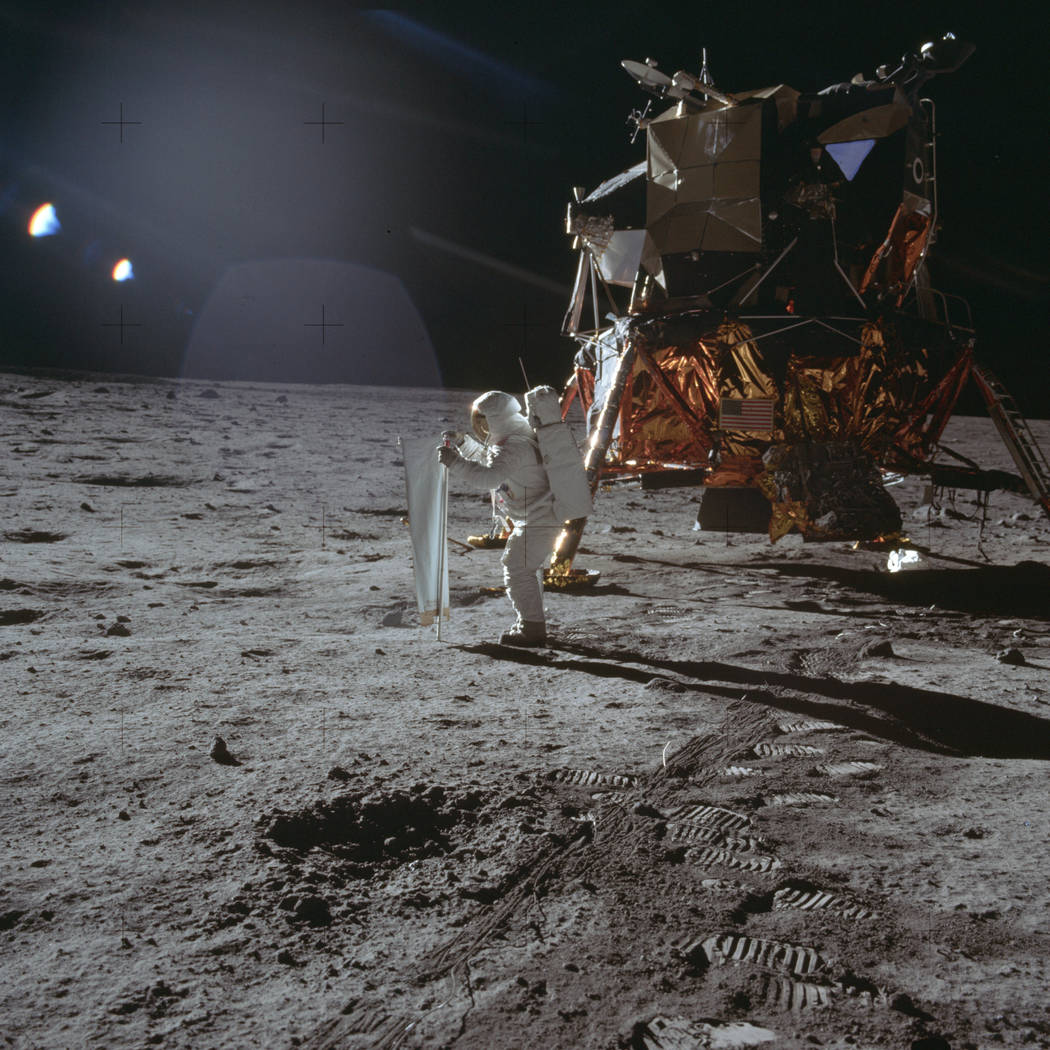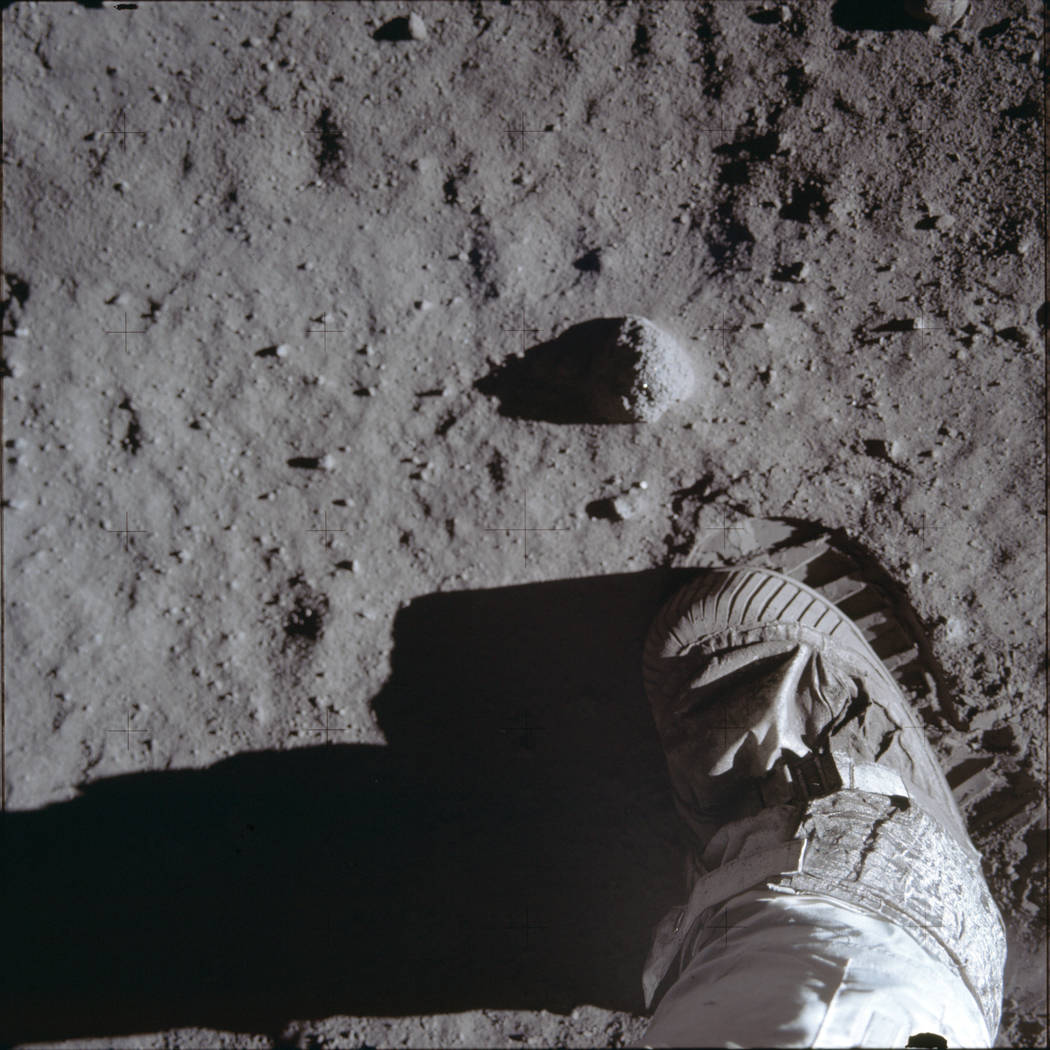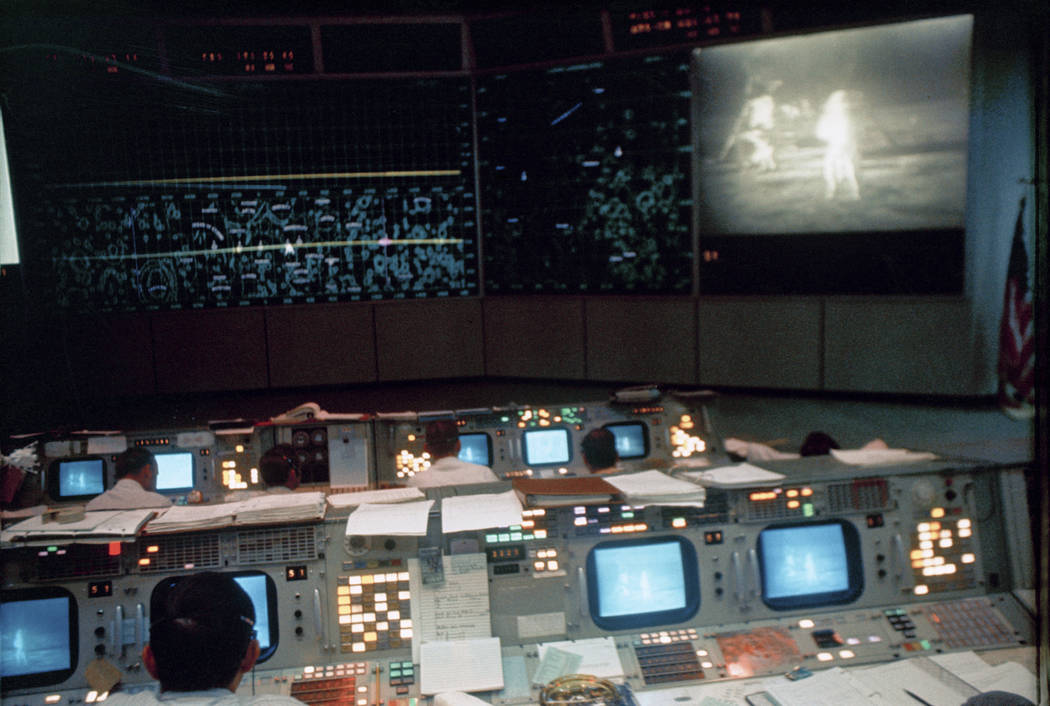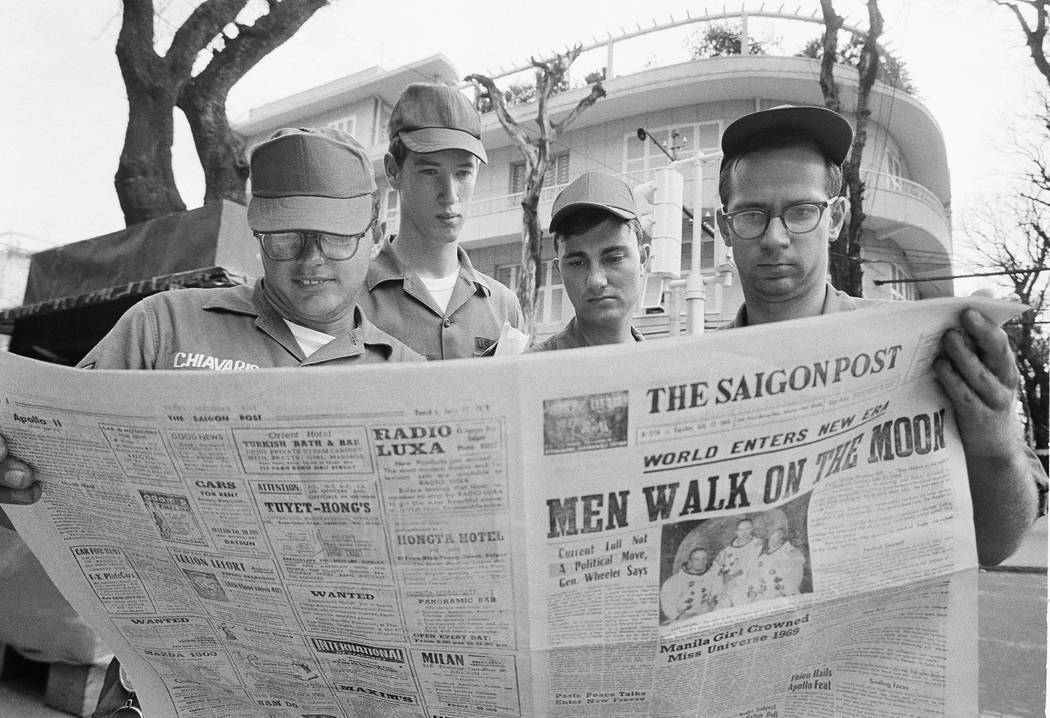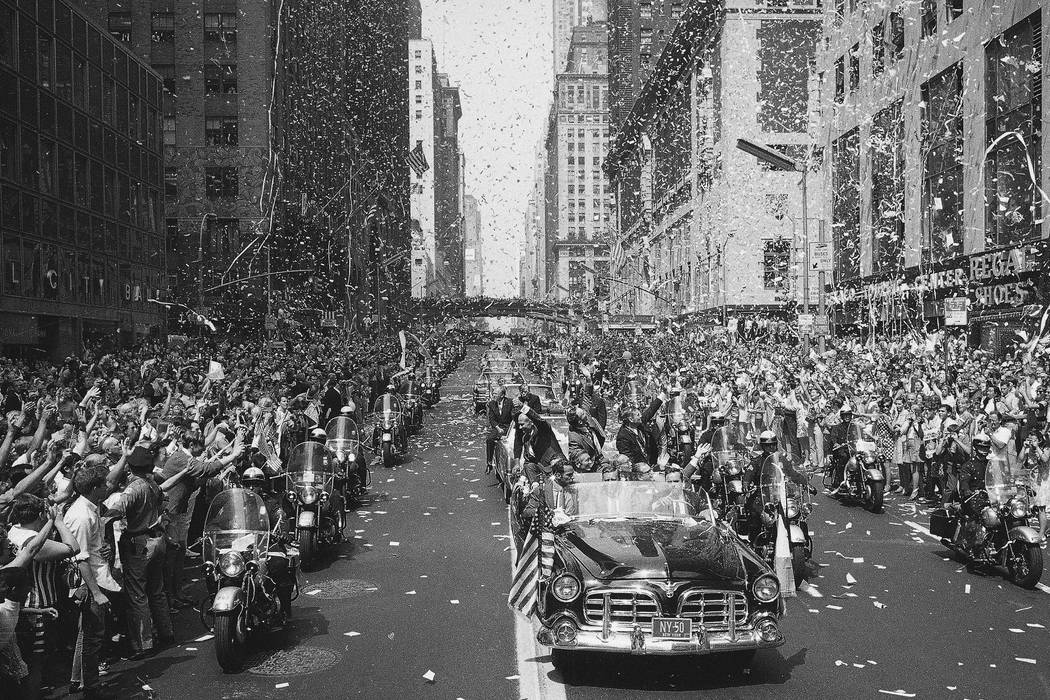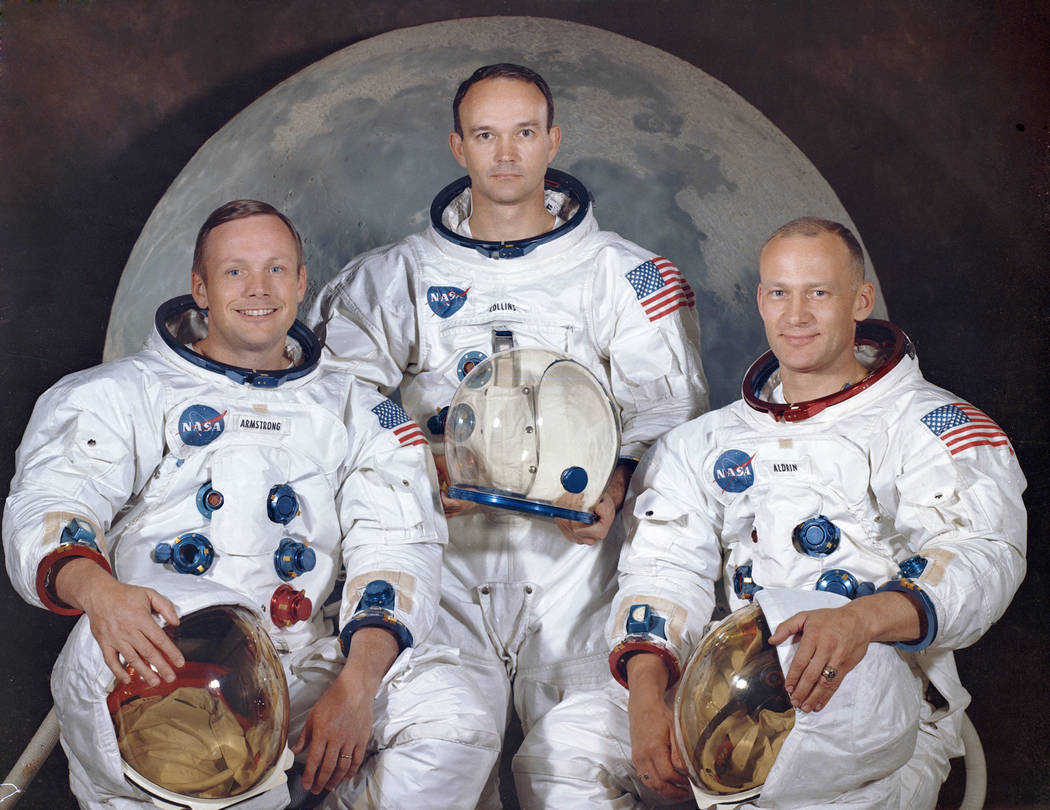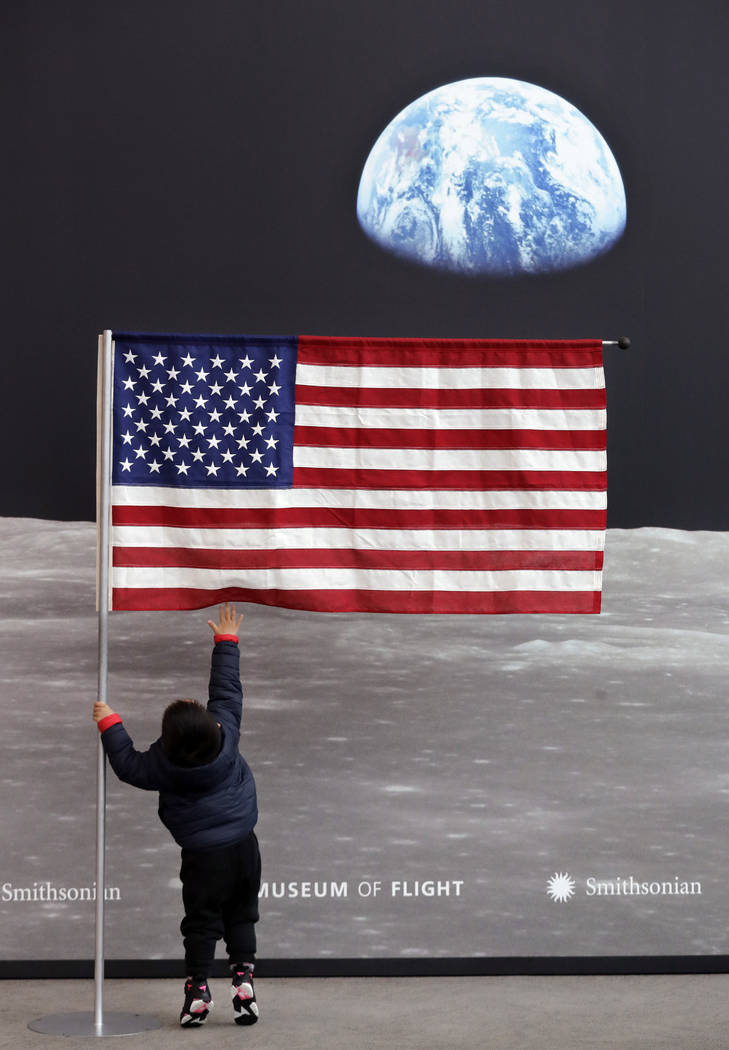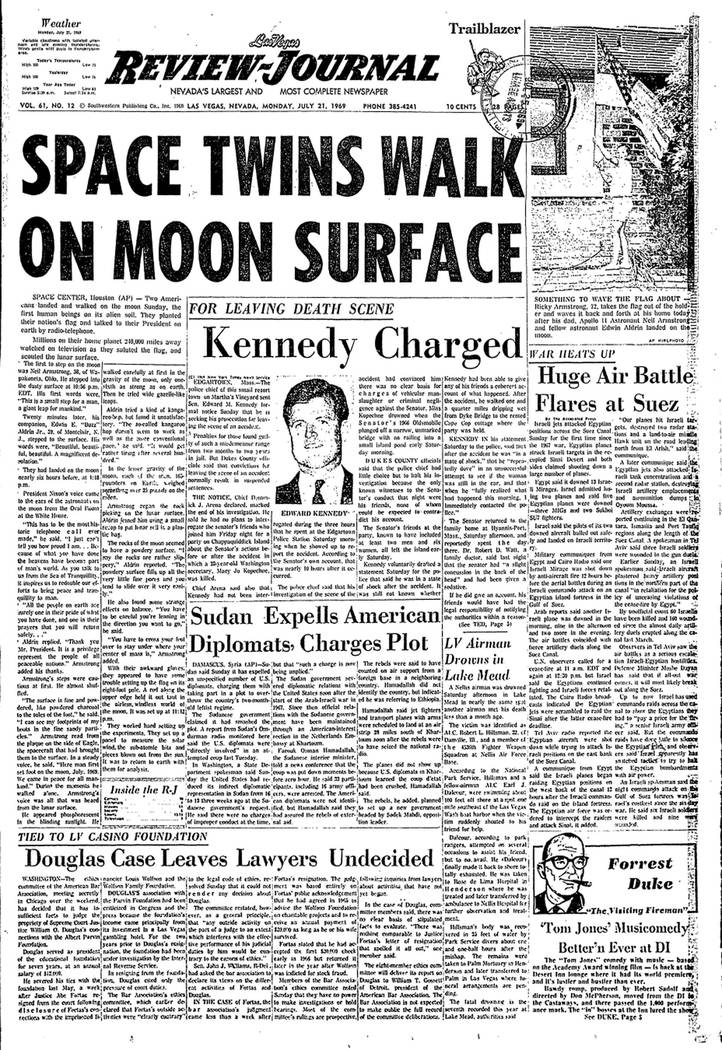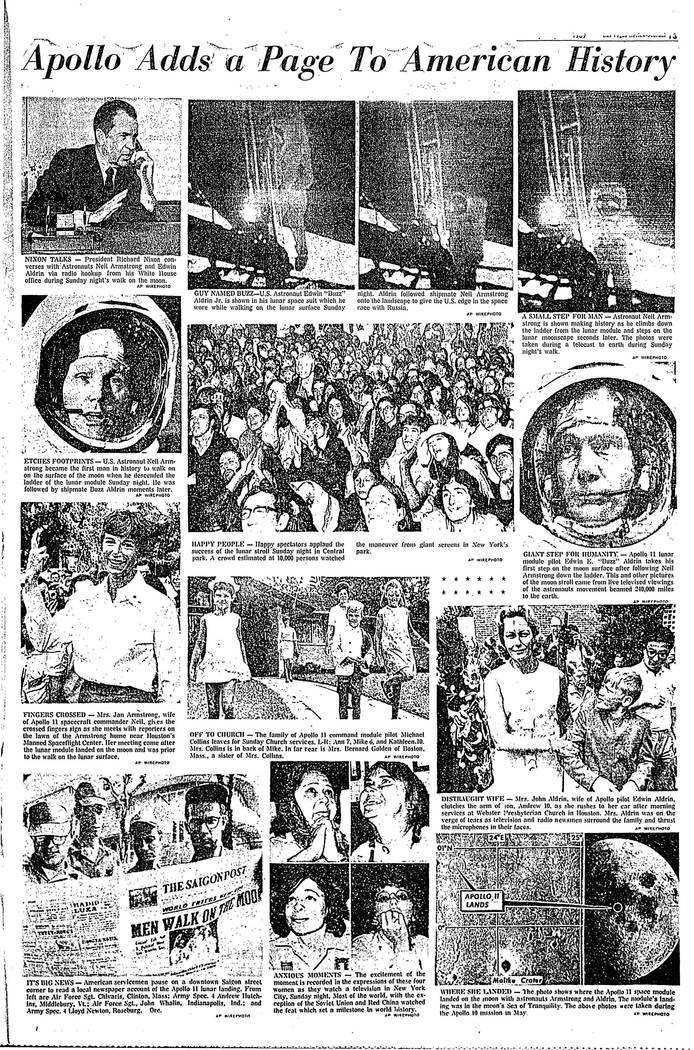 Few events in this world could stop a gambler with a lot of money from pursuing a jackpot, but one out-of-this-world event brought gambling and most of the free world to a halt for a few exhilarating moments 50 years ago.
On July 20, 1969, a half-billion people sat mesmerized in front of their television sets watching astronaut Neil Armstrong take his historic giant leap for mankind.
In the United States, people watched in their homes, at bars, racetracks, airports, casinos and even prisons. In a Review-Journal story, CBS producer Robert Wussler told The Associated Press an estimated 95 percent of all of America tuned in, holding its collective breath.
Reportedly, one Las Vegas casino had topless showgirls pour champagne from uncorked bottles to celebrating throngs of viewers as the Eagle landed on the moon's surface on July 20. Patrons were asked to refrain from their pursuit of jackpots as the module approached the moon's surface, the Review-Journal reported.
At San Quentin Prison, the warden allowed television sets to remain on past the usual 11 p.m. curfew.
Six hours and 39 minutes after the Eagle landed, the lunar module door opened and Armstrong became the first man to step foot on the moon's surface. Edwin "Buzz" Aldrin followed 19 minutes later, and the pair collected rocks, took pictures and set up experiments. After a little more than two hours, Armstrong and Aldrin returned to the Eagle, took off and redocked with Columbia.
Most of the world cheered, cried and everyone breathed a sigh of relief.
But a billion people had no earthly idea what was taking place some 239,000 miles above Earth — neither the Soviet Union nor China broadcast the historic moment.