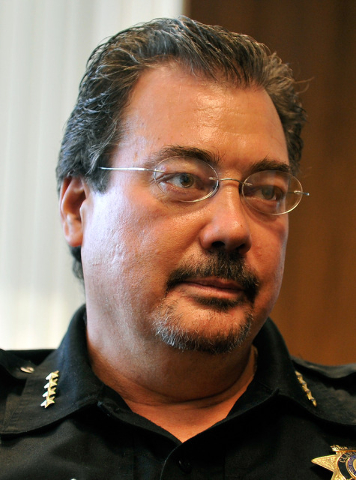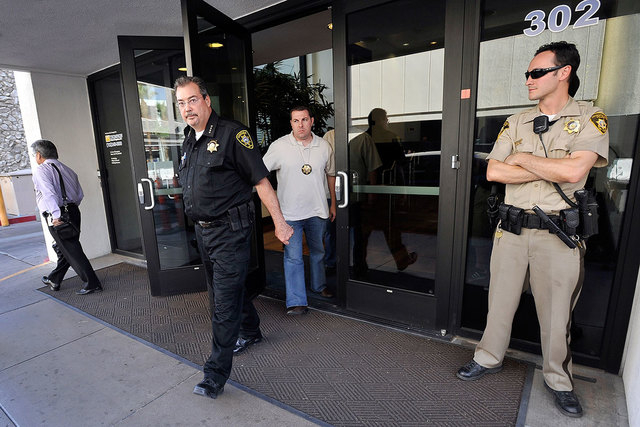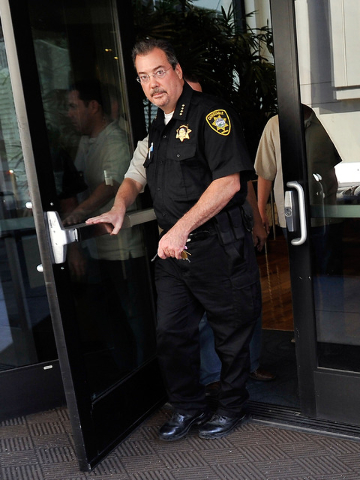 A federal appeals court has reinstated a woman's sexual harassment case against former Las Vegas Township Constable John Bonaventura.
On Friday, the 9th U.S. Circuit Court of Appeals in San Francisco reversed a U.S. District Court ruling that dismissed Kristy Henderson's case against Bonaventura.
Henderson, who worked as a deputy in the constable's office, claims Bonaventura began making sexual comments to her shortly after she appeared on a pilot episode of a reality TV show.
The reality show pilot was the start of a series of controversies that befell the constable's office after Bonaventura was elected in 2010. Others included hiring deputies with questionable backgrounds, jurisdictional disputes with neighboring constables and disagreements with Clark County about finances.
In Friday's ruling, a three-judge panel reversed the lower court's decision because U.S. District Judge Robert Jones incorrectly accused Henderson of "claim-splitting," or filing two cases involving the same subject matter in the same court.
"Here, Henderson filed one complaint in state court and another in federal court," the appeals court decision reads. Henderson voluntarily dismissed the state court action.
Jones also said Henderson failed to list her claims in a separate bankruptcy filing and therefore could not pursue them. The appeals court reversed that decision, too, calling it "plainly erroneous."
"On the same day she filed her charge of discrimination, she amended her bankruptcy schedules to disclose her potential claims against her employer," the decision reads. "The district court apparently missed this amendment."
Henderson's attorney, Allen Lichtenstein, said he and his client will go forward on the sexual harassment, wrongful termination and other claims.
"Boiling it down, Judge Jones misread the law, misread the facts and allowed inappropriate briefing to create his decision," Lichtenstein said.
Jones, who took senior status and became a part-time judge in February, has had several high-profile decisions overturned by the 9th Circuit in recent years, including his rejection of same-sex marriage in 2012.
Bonaventura's attorney, Anthony Garasi, could not be reached for comment Monday.
Contact Kimber Laux at klaux@reviewjournal.com or 702-383-0283. Find @lauxkimber on Twitter.