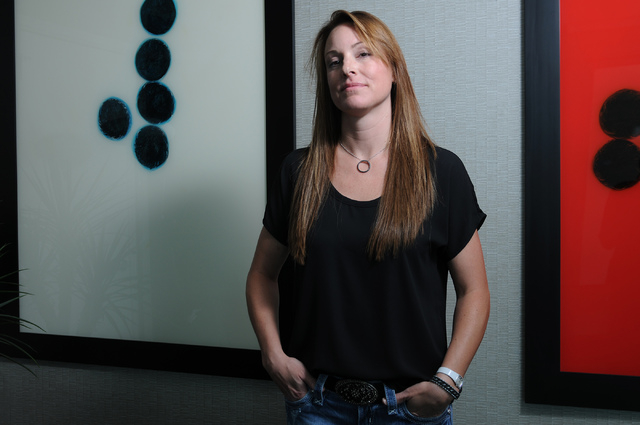 An attorney is attempting to revive a class-action lawsuit on behalf of thousands of people he claims have been victims of an "illegal shakedown" by deputy constables in Las Vegas.
Attorney Jeffrey Barr originally filed the lawsuit last year on behalf of former Utah resident Nicole McMillen. The case centers on a $100 fee the constable's office charged when citing new residents for not having Nevada license plates.
Barr had asked to add more than 14,000 people as plaintiffs in the case, but U.S. District Judge Andrew Gordon ruled in January that McMillen could not pursue her lawsuit as a class-action case. The attorney filed an amended complaint March 2 and added two more plaintiffs to the case, for which he is again seeking class-action status.
"The constable's office unjustly deprived at least 14,000 of their constitutional rights," Barr said Thursday. "This lawsuit seeks to vindicate those rights."
The defendants' attorney has described the case as "frivolous."
After numerous controversies, the Clark County Commission voted in 2013 to abolish the constable's office. That decision became effective Jan. 4, when Constable John Bonaventura's term ended. The Metropolitan Police Department since has taken over the office.
Nevada law allows the constable's office to collect a $100 fee from the owner or driver of a vehicle that is not properly registered. After McMillen was cited in March at the upscale Turnberry Towers in Las Vegas, she obtained Nevada license plates but refused to pay the $100 fee.
In her lawsuit, McMillen claimed Bonaventura and his office violated her due process rights because she was given no opportunity to challenge the collection process in state court.
McMillen received a letter informing her that she had been issued a citation. It also said she could avoid having charges filed if she paid a $100 fee to the constable's office. "You are responsible for the $100 fee regardless of judicial adjudication," the letter noted.
In June, Gordon granted a preliminary injunction that barred the constable's office from collecting the $100 fee for improperly registered vehicles. His recent order lifted that injunction, and Barr has appealed that aspect of his ruling to the 9th U.S. Court of Appeals in San Francisco.
Gordon's recent order also dismissed McMillen's due process claim. The judge ruled that her claim was moot because the defendants have waived her fee and her citation has been dismissed.
"There are some individuals who actually paid the fee in response to receiving the letter from defendants, and those individuals could challenge the statute's constitutionality and defendants' means of enforcing it," Gordon wrote.
The amended lawsuit adds two plaintiffs who paid the fee: Susan Rymer, who lived in Wisconsin at the time, and Ruby Kendrick, who lived in Arkansas. It also revives McMillen's due process claim and includes her claim that a deputy constable conducted an illegal search and seizure.
In addition, the amended complaint adds Clark County and Metro as defendants.
Contact reporter Carri Geer Thevenot at cgeer@reviewjournal.com or 702-384-8710. Find her on Twitter: @CarriGeer.