Award-winning journalist Karisa King to lead Review-Journal investigative team
August 15, 2016 - 5:28 pm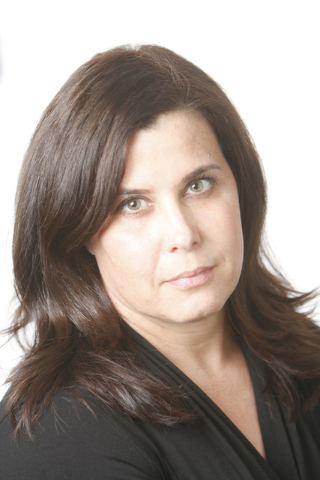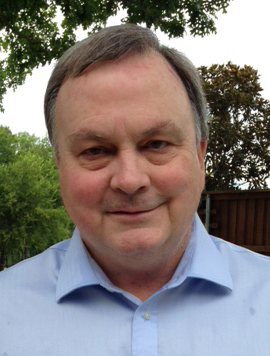 The Review-Journal has tapped award-winning investigative journalist Karisa King to become its deputy editor for investigations and lead a six-person investigative team, effective next month.
King's hiring completes a monthslong change in senior management at the Review-Journal, following the naming of Peter G. Johnson as deputy editor for news and business and Anastasia Hendrix as deputy editor for features.
King, who has spent the past 20 years reporting on topics such as failings in the health care system, sexual assault in the U.S. military and immigration issues, has been a watchdog reporter for the Chicago Tribune for nearly three years.
King will join the Review-Journal newsroom Sept. 26, RJ Editor-in-Chief Keith Moyer announced Monday. She will work with Moyer and Managing Editor Glenn Cook to build a team and will oversee investigations and projects for the Review-Journal.
She called the job a "tremendous opportunity."
"We will be putting together a strong team of investigative reporters who will be producing high-impact journalism," King said. "That's an exciting opportunity for me."
Education, courts and environmental issues in Nevada are three areas with the potential for producing "really important journalism in that region of the country," King said.
"We're really going to be looking for the best journalists," King said.
At the Tribune, King produced a series that uncovered a failure by the health care system to flag lethal medication combinations. Another series revealed financial conflicts among University of Illinois doctors and a private company they were promoting.
Prior to her time in Chicago, King spent 14 years reporting for the San Antonio Express-News, where she produced an award-winning series that uncovered the mishandling of sexual assault cases in the U.S. military. Her reporting prompted federal lawmakers to call for a military judicial system overhaul.
King's reporting has garnered a number of awards, and she was twice named Star Reporter of the Year by the Texas Associated Press Managing Editors, in 2006 and 2013. She is a native of DeKalb, Illinois, west of Chicago, and holds bachelor's degrees in history and Spanish from Indiana University.
Johnson and Hendrix started their roles at the Review-Journal in June and May, respectively.
Johnson oversees the Review-Journal's news and business staff. Before making the move to Las Vegas, Johnson was the assistant business editor of the Dallas Morning News. He previously had been Page 1 editor for the Detroit News and assistant managing editor for the Cincinnati Enquirer.
Johnson holds a bachelor's degree in journalism from the University of North Carolina.
Hendrix joined the Review-Journal with 20 years of newspaper experience, including five years as senior features editor at the San Francisco Chronicle. She also served as style editor and a reporter during her time at the Chronicle, and she reported for the San Francisco Examiner and The Fresno Bee.
Hendrix was the director of content and communications and editorial director for luxury skin-care company Tatcha before joining the Review-Journal.
Hendrix has a bachelor's degree in journalism from California State University, Fresno.
"With the hiring of Anastasia Hendrix, Pete Johnson and Karisa King we have added the top-notch talent necessary to continue the improvements we've planned for the RJ." Moyer said. "They will provide journalistic expertise and serve as positive role models as we find ways to improve an already fine newspaper."
Contact Jamie Munks at jmunks@reviewjournal.com or 702-383-0340. Find @JamieMunksRJ on Twitter.