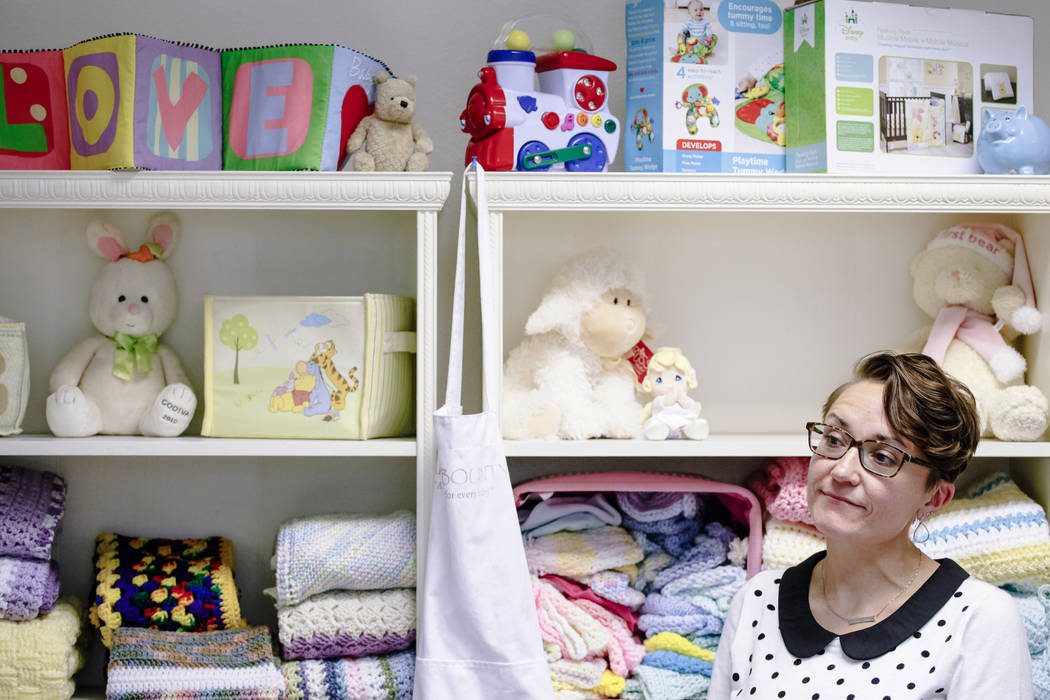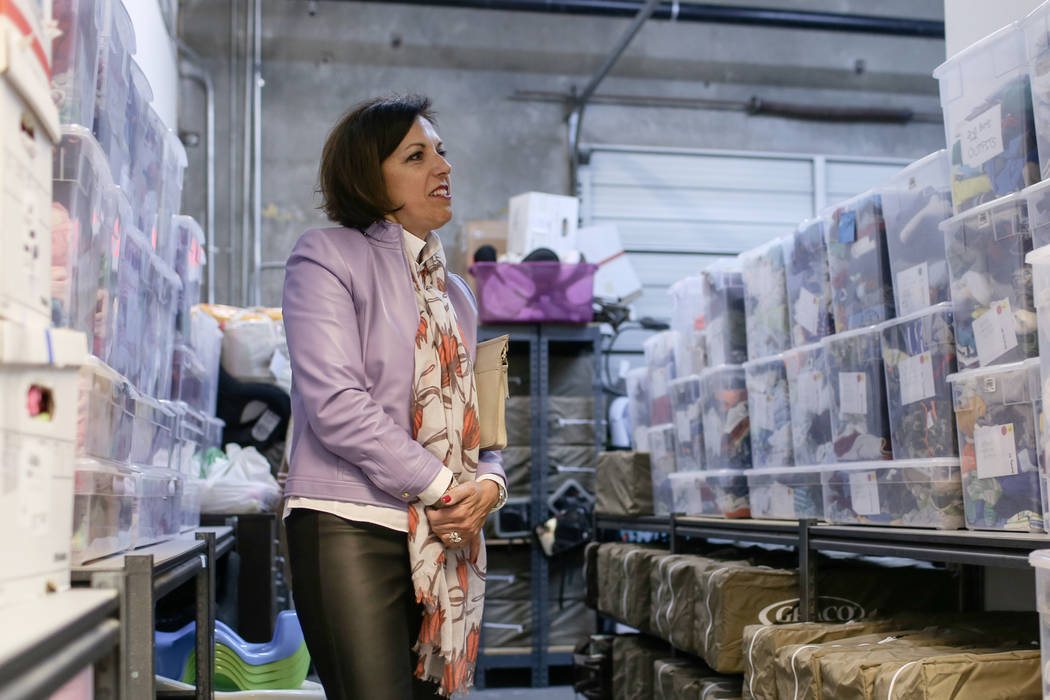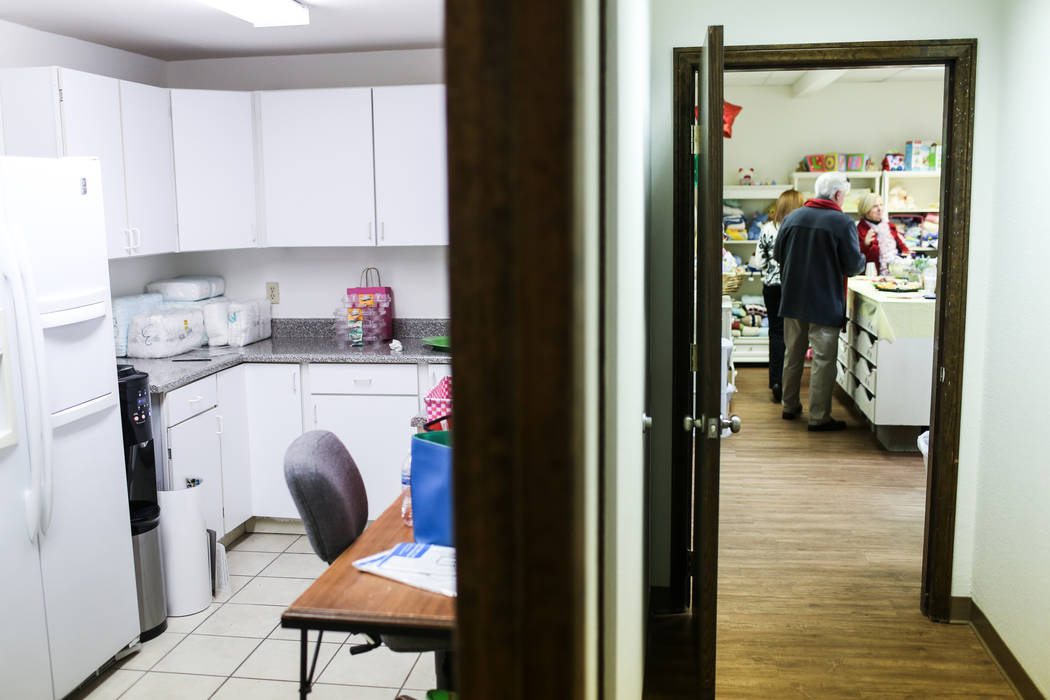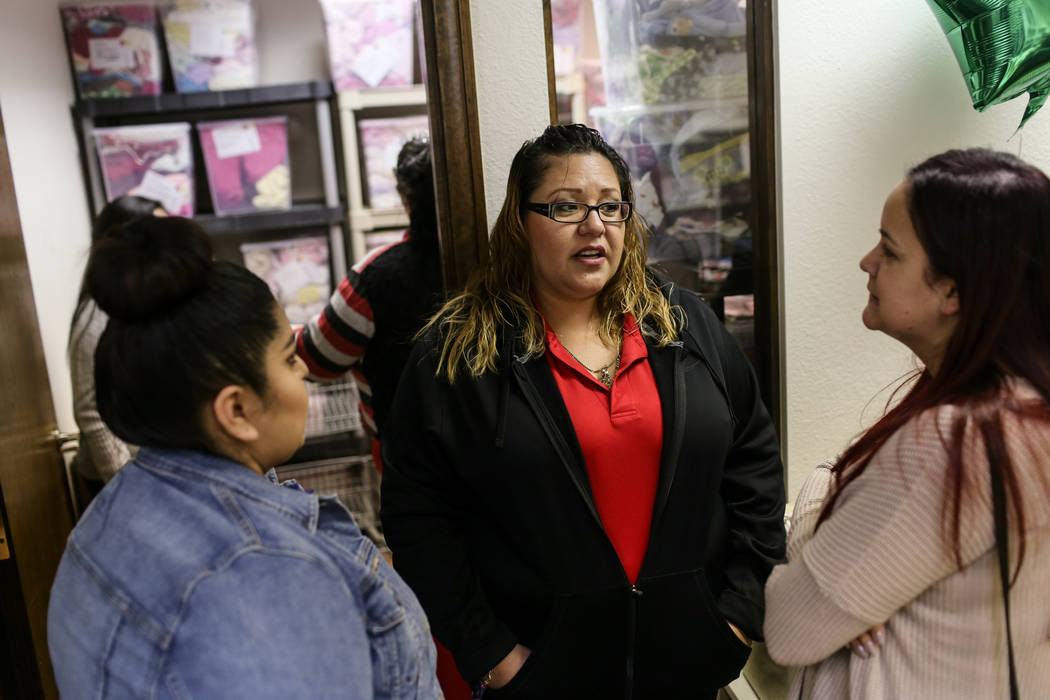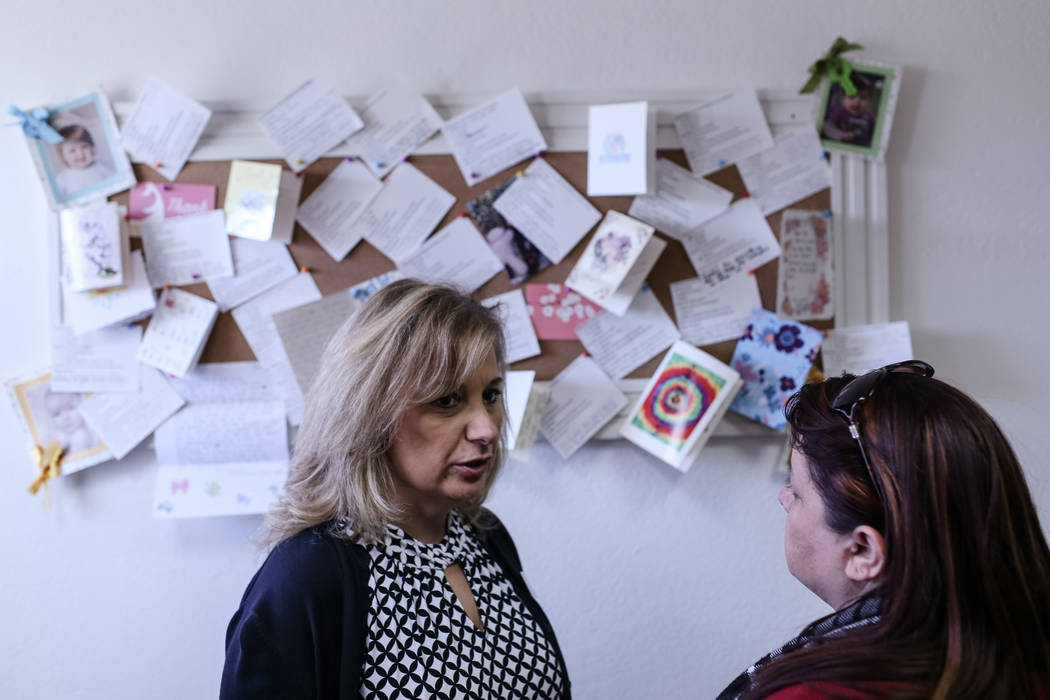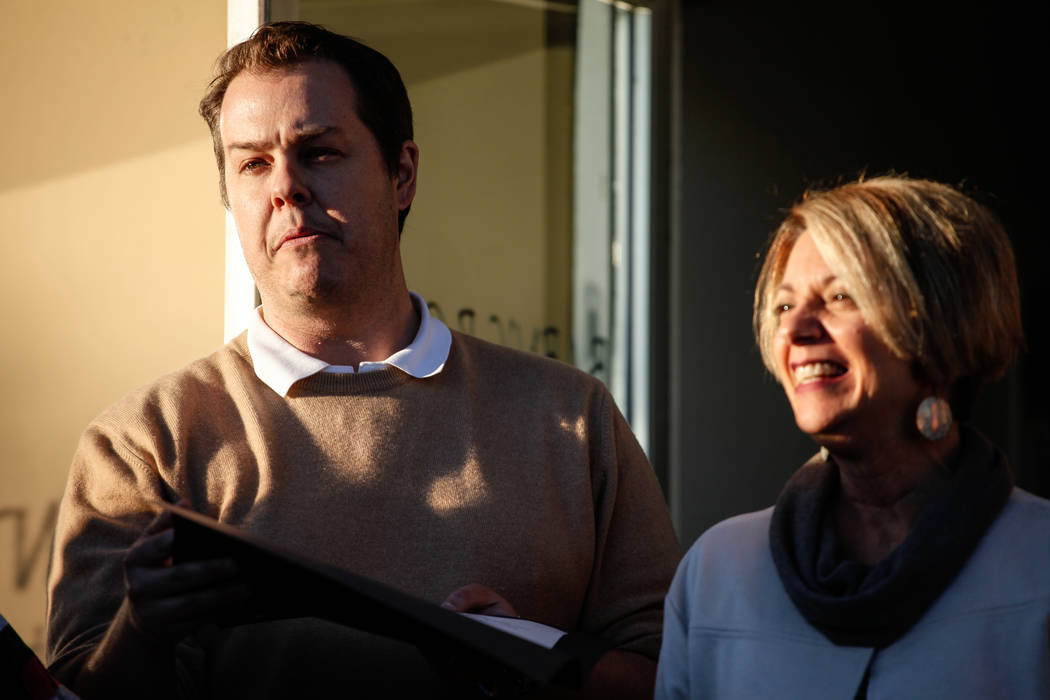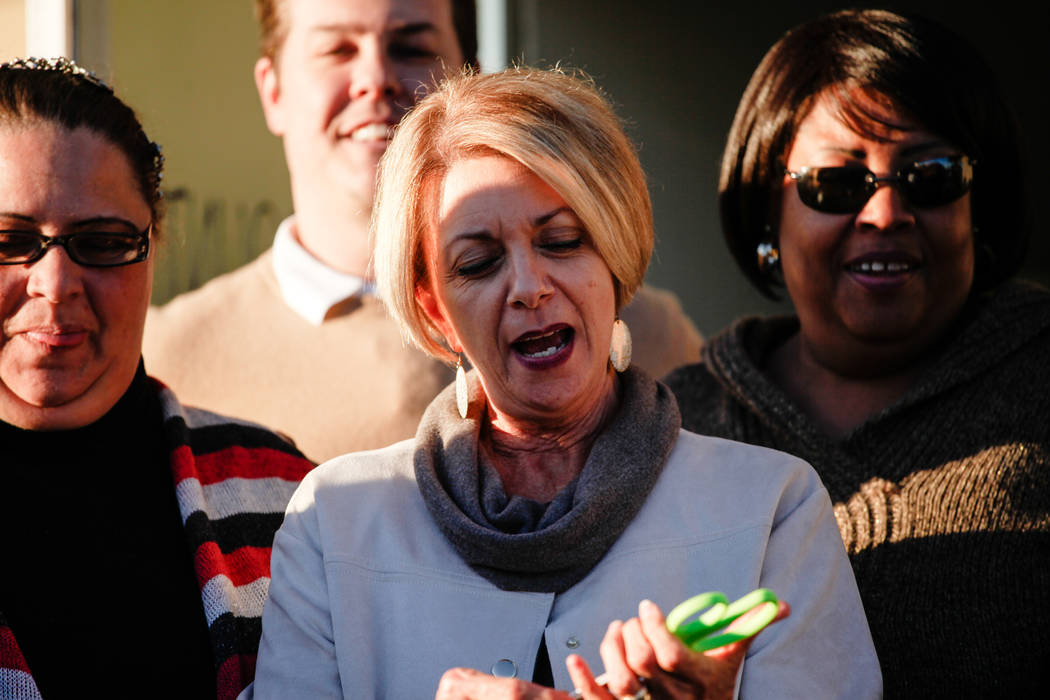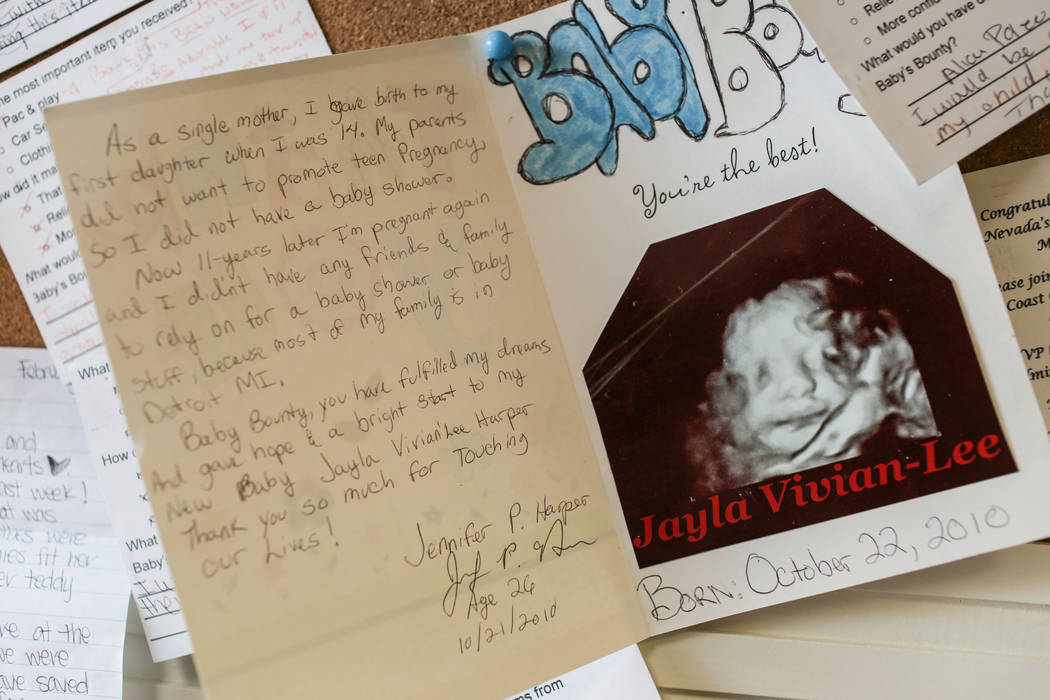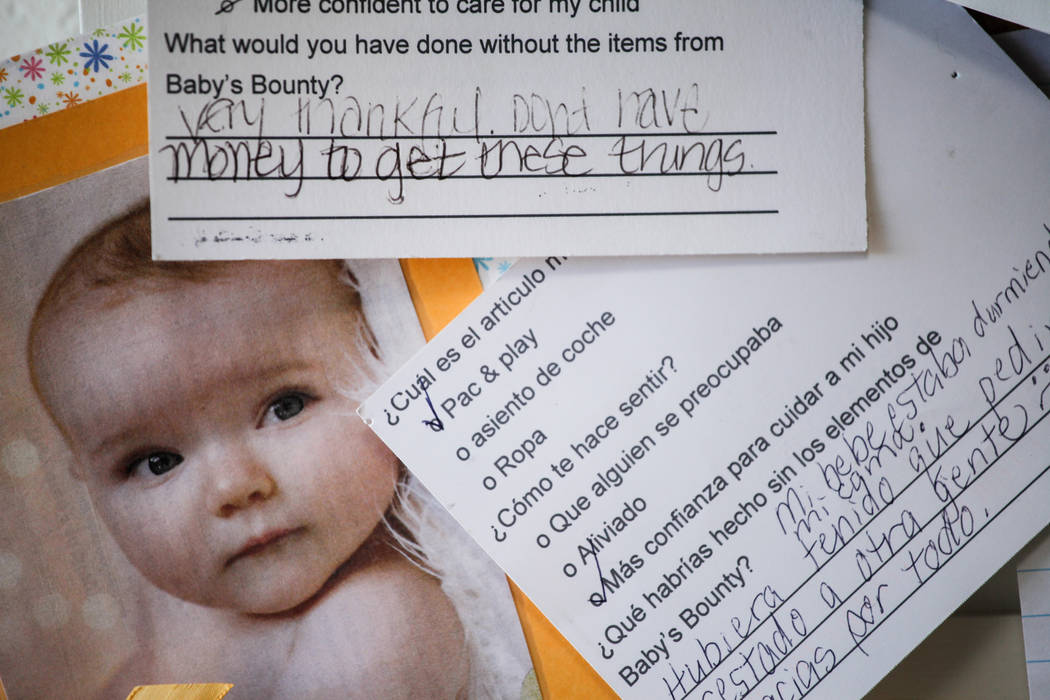 Pink and blue letters adorn the newly opened Baby's Bounty donation center in central Las Vegas. Underneath the letters spelling the nonprofit organization's name is the message: "A good start for every baby."
Balloons brightened the center Thursday as a small crowd gathered to celebrate the nonprofit's new home at 3400 W. Desert Inn Road, Suite 24.
Founder Kim Amato spread out a blue ribbon, cutting it with green, polka-dot scissors.
"We've always been under someone else's roof," she said. "Now we're here, and we're here to stay."
Amato started Baby's Bounty in 2008 after taking note of the rise in homelessness among families with children. About 5,000 babies have been helped since then.
After speaking with hospital employees and social workers, Amato said she learned that many new moms and dads were leaving the hospital without any supplies for their newborn children.
She began to donate car seats, cribs, clothes and portable playpens. She works with the health district, Child Protective Services, prenatal programs and other organizations to make connections with mothers in need.
"We lose two babies a month in this city," Amato said. Recently, she said, a 9-month-old died when the infant stopped breathing after sleeping up against a sofa.
"Seeing a 3-year-old in a size 12 T-shirt, with ripped shoes, breaks my heart," she added. "What do you do when you go home with a newborn, and you have nothing?"
Darlene Durham, the organization's education manager, teaches free classes on basic baby care and safety sleeping classes.
"The parents feel confident and secure about taking care of their kids," she said.
About 50 people attended the celebration, munching on refreshments and relishing the organization's expansion.
Pinned on a bulletin board inside the center were letters from mothers.
One was from a woman who gave birth to her first daughter at 14. Eleven years later, she was pregnant again and didn't have friends or family for a baby shower.
"You have fulfilled my dreams," it read.
Another letter came from a mother whose child was growing out of a car seat. She had been worried she couldn't afford a new one. "You made my heart smile," she wrote.
Las Vegas Mayor Carolyn Goodman also sent a congratulatory letter. "Thank you for your meaningful efforts," it said.
Social worker Maria Laroya said she has been referring clients to Baby's Bounty since it started.
"For some moms, it brightens this experience of welcoming a new baby," she said. "Just to be able to know that barriers can be overcome."
Baby's Bounty began in Amato's family room. Every Sunday, she and her husband scoured Craigslist for baby items that could be donated to other agencies.
"This space gives her that platform," Amato's husband, Guy, said. "She found her mission."
For more information, visit babysbounty.org or call 702-485-BABY (2229).
Contact Briana Erickson at berickson@reviewjournal.com or 702-387-5244. Follow @brianarerick on Twitter.
For more information, visit babysbounty.org or call 702-485-BABY (2229).