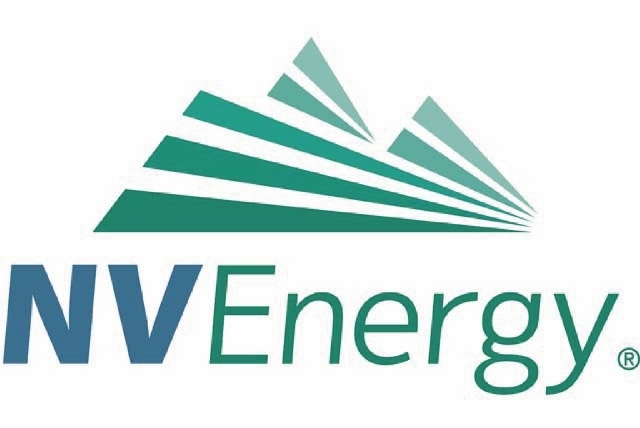 The first thing that tipped off Manny was the representative's willingness to stay on the phone with him while he drove three miles to the nearest Albertson's.
The second was barking dogs. First one, then another.
Manny, who owns Sultan's Grill in Summerlin and manages Family Food Mart downtown but who asked that his last name not be used to protect his privacy, thought the "NV Energy collections agent" could have been working from home. That would explain the dogs, at least.
But the caller wasn't an employee of the utility at all. He was a phone scammer, and the experience is one Manny wants to help others avoid.
NV Energy does not call its customers to collect money. If an account is in danger of being disconnected, the company will send notifications by mail — first a 10-day warning, then a 48-hour warning. NV Energy employees never collect payments by going door-to-door, either.
On July 22, Manny made a payment of $1,600 to NV Energy through Western Union.
Two days later, a man posing as a collections agent from NV Energy called Manny to request a $1,000 payment via "automatic upload card," which the caller said could be bought at a local grocery store.
He told Manny if he didn't pay immediately his power would be shut off.
Manny pointed out the payment he had made two days earlier but the scammer said there was a "transferring issue" and that the payment would be refunded by certified check.
Because Manny hadn't received his mail in two months and was behind on bills, he thought the request was legitimate.
He drove to Albertson's and asked the grocery store clerk to purchase a payment card, but she hadn't heard of the card before, so she suggested Western Union.
Manny sent $1,000 to NV Energy through the money-transfer service and called the "collections agent" back at the 800-number but reached an answering machine.
The scammer returned his call and asked for the card number. Manny told him he had made another payment through Western Union and had a confirmation number instead.
The scammer told him that wouldn't work and said Manny should go back to Albertson's and put him on the phone with the Albertson's customer service clerk, that he could give the clerk directions.
As for the $1,000 Manny had just paid, that too would be refunded via certified check, the scammer said, and he would be given 25 percent off his next bill.
The caller said he would stay on the line while he drove.
Manny then caught on.
"Do you know my account number?" he asked the caller.
The man on the line said he did not, that he was from the "disconnection department," and didn't have access to that information.
That's when Manny heard the dog bark.
"If I didn't hear that dog, I still might have believed him," Manny said. "No wonder he wanted to keep me on the phone — he had a live one!"
Manny hung up and called NV Energy. The representative told him that NV Energy would never make a collections call, a policy that public relations manager Jennifer Schuricht confirmed.
"NV Energy never calls customers to ask for payment," she said.
Disconnect notices are sent by mail 10 days and 48 hours prior to a disconnection," Schuricht wrote in an email.
She said she had not heard of recent scams in Southern Nevada.
In November 2012, KLAS-TV reported a similar scam, where a person posing as a utility employee would call and threaten to shut off service if a cash or credit card payment wasn't made immediately.
In July, the Reno Gazette-Journal reported the same con was taking place in Northern Nevada.
In the past, thieves posing as Southwest Gas workers have also reportedly gone door-to-door asking for money.
When the scammer called back later that night, Manny told him he had not made the payment, and would not be making one.
He said he's thankful he didn't fall for it, and hopes to save others from the same ordeal.
But looking on the bright side, Manny said, "Now I have a $1,000 credit."
Contact Review-Journal writer Kristy Totten at ktotten@reviewjournal.com