Baseball fans show colors at Big League Weekend in Las Vegas
Updated March 18, 2018 - 11:50 pm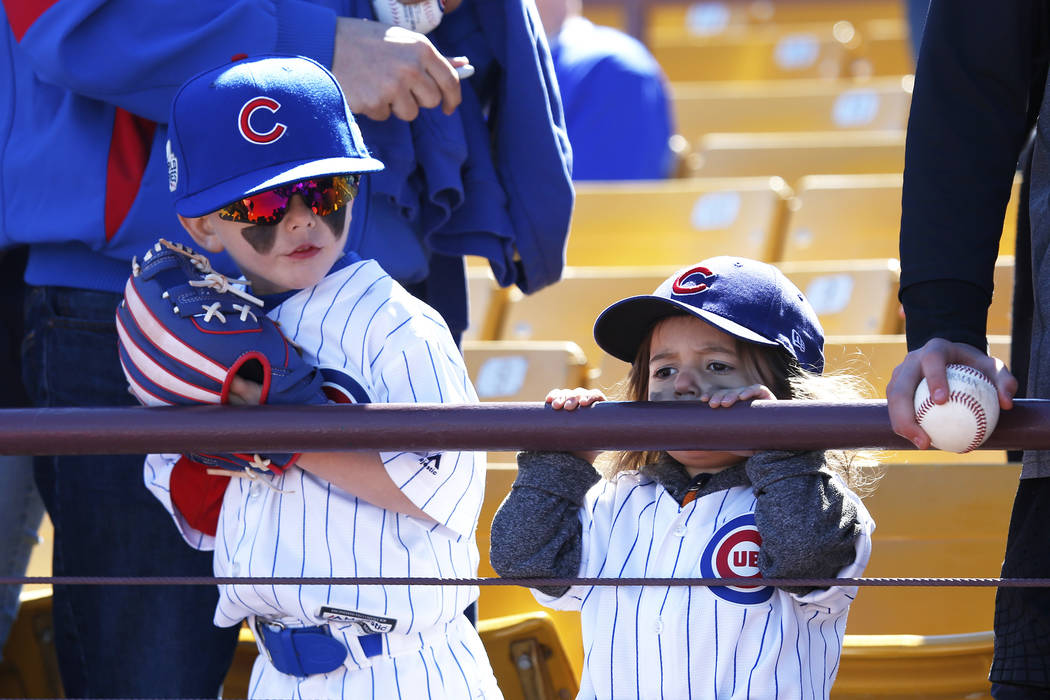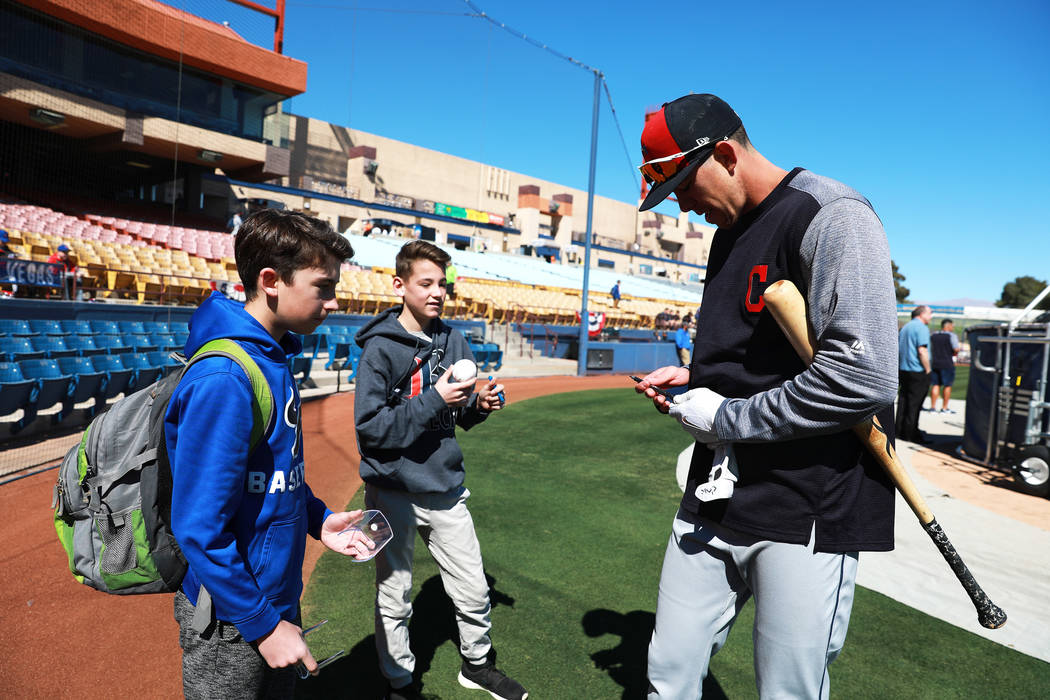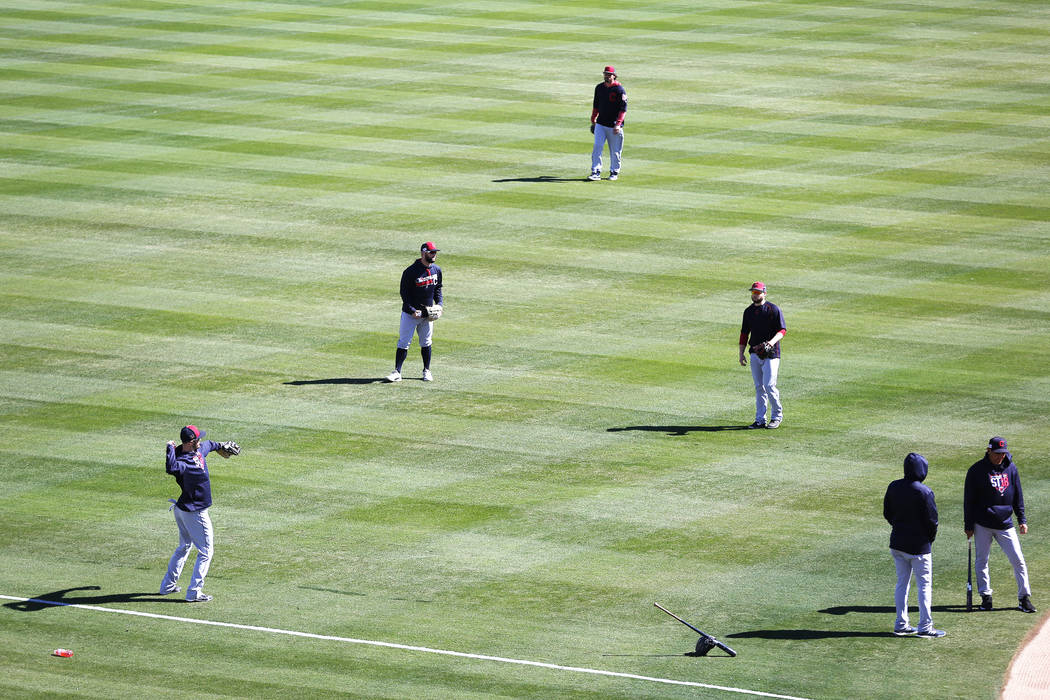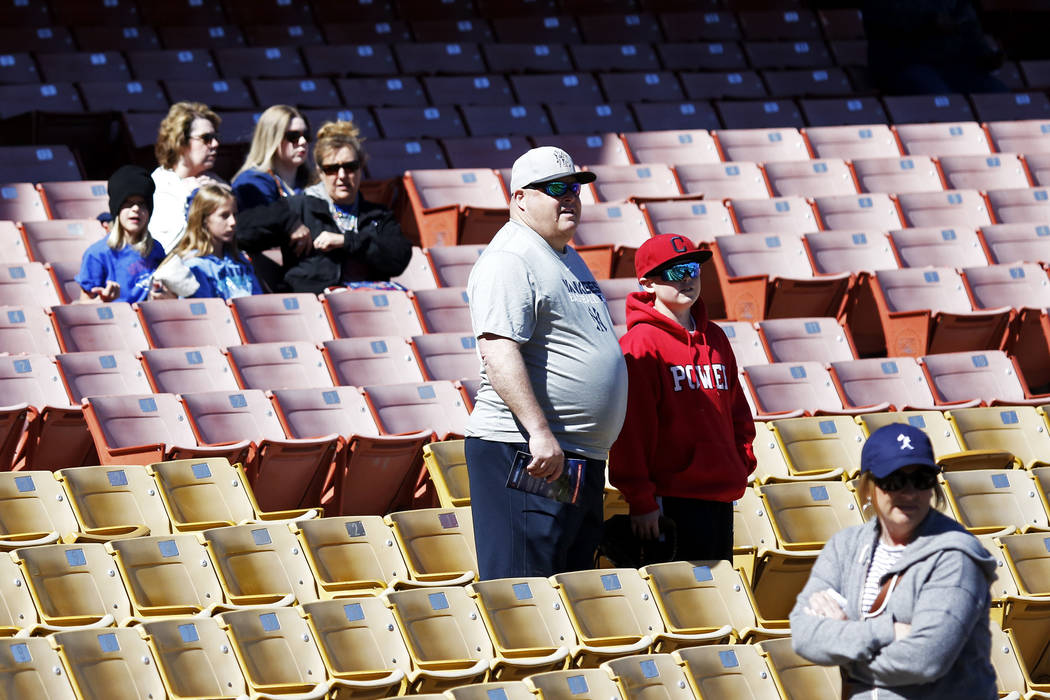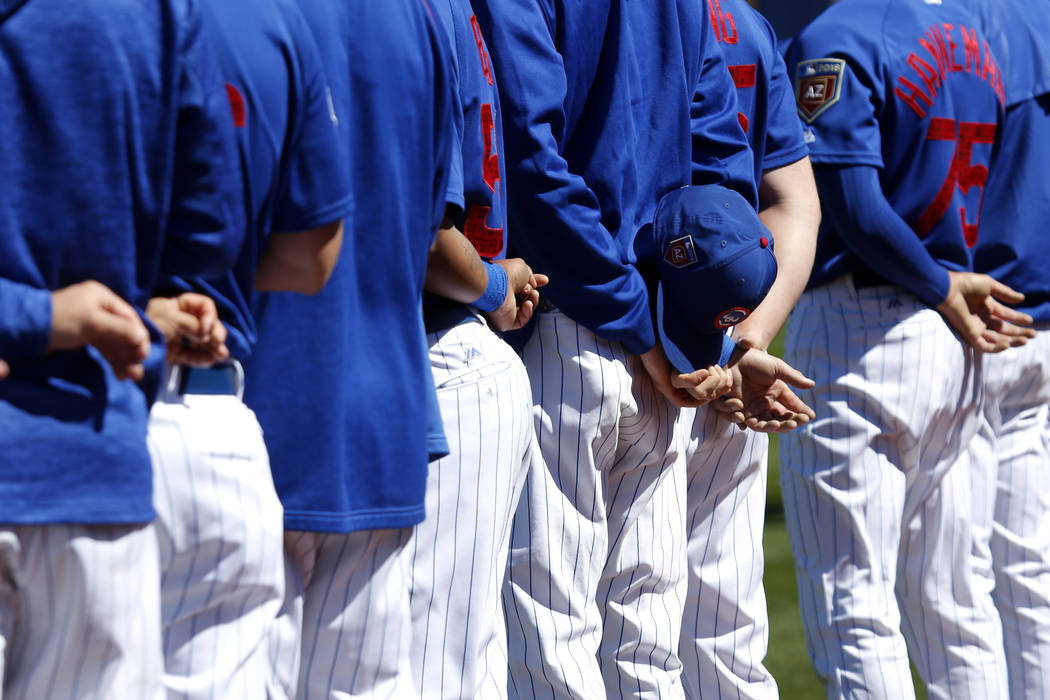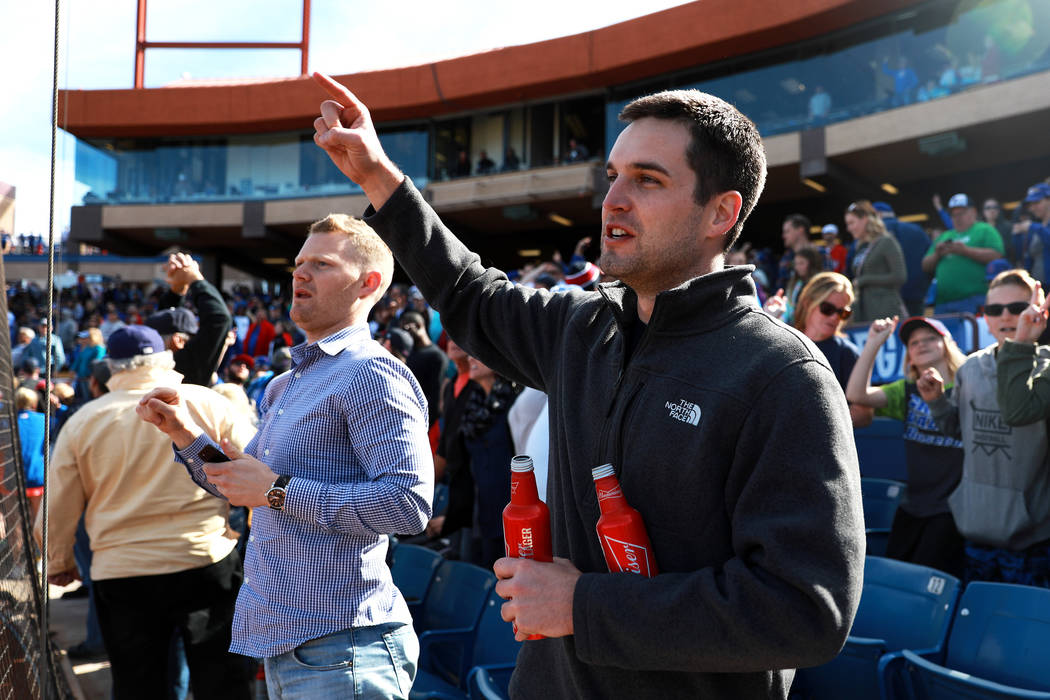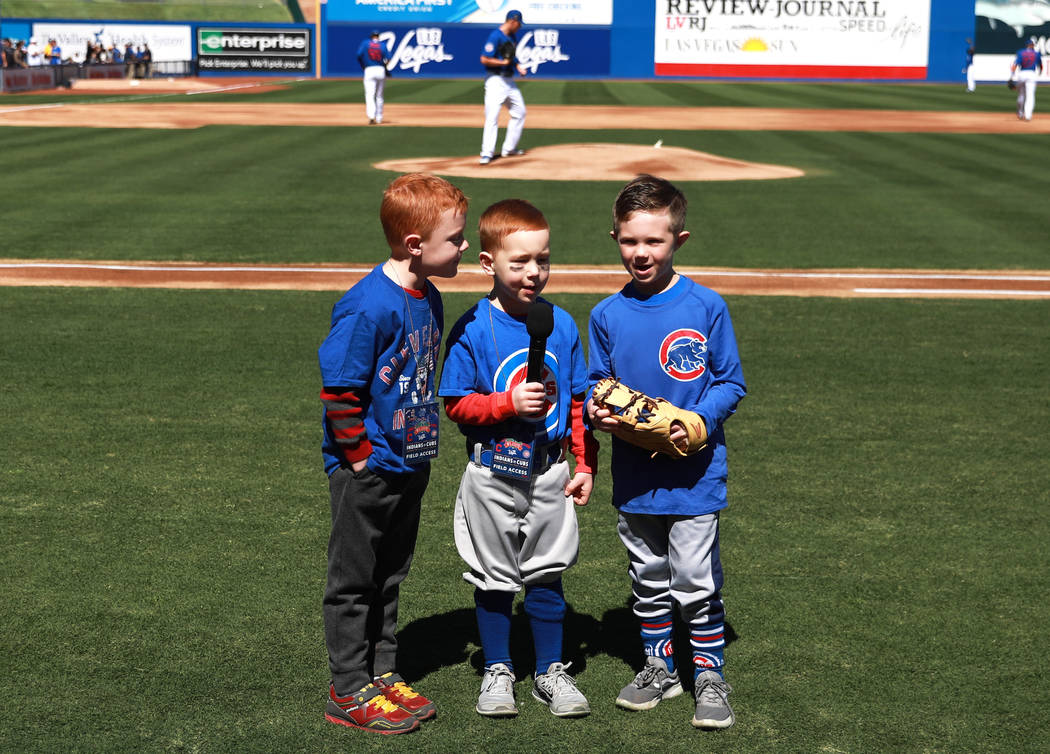 Cashman Field was flooded with blue and red shirts Sunday as Big League Weekend was winding down.
Nearly 10,800 people watched a 2016 World Series rematch between the Cleveland Indians and Chicago Cubs. It was the second game of the weekend and the 14th annual appearance by the Cubs.
Lori Bernath, 50, and Matt Fisher, 57, drove four hours to Las Vegas from Kanab, Utah, to catch Sunday's game. Bernath lived in Chicago for 35 years and inherited a love of the Cubs from her grandmother.
"Every day I would go to her house after school as a kid, and she would have the Cubs games on and we would watch them together," she said. "It became a special time."
Bernath moved to Kanab from Chicago about 15 years ago to work at the Best Friends Animal Society, where she met Fisher.
"The fact they're playing here is a nice little trip for us," Bernath said. "I've been to about 40 games, but none in the last 15 years. This is very special."
Fisher, a Boston Red Sox fan, wore a Cubs cap that he bought earlier in the day.
"She agreed if we ever go to Fenway she'll wear all Boston gear," Fisher said.
Fisher said that when the Cubs won the World Series in 2016, Bernath "lost her mind for a long time."
"To finally watch them win a World Series, as for many people, was really inspiring," Bernath said. "Generations of people looked forward to the Cubs winning, and finally they won."
Ryan Burbidge, 41, of Henderson brought three of his sons to the game. Mason, 8, Aidan, 12, and Tyler, 11, got miniature World Series champion bats last summer when they visited Chicago's Wrigley Field, and they got them signed by Las Vegas native Kris Bryant before Sunday's game.
Burbidge, who wore blue lace-up Vans with Cubs logos printed all over them, became a fan in 1984 when Ryne Sandberg played second base.
"He was my hero when I was a Little League baseball player," Burbidge said, adding that he's happy his sons have a similar hero in Bryant. "He keeps his temper under control; he doesn't use bad language. He's just a stand-up dude."
The three boys, who play on Little League teams, like Kris Bryant "because he's awesome." When asked how Sunday's game would go, they said in unison, "Cubs win!"
They were just a bit off.
The Indians won 11-4, after losing to the Cubs by the same score Saturday.
'Hopefully this is our year!'
Jim Lewis, 54, of Las Vegas was raised in Cleveland. Being an Indians fan is part of his heritage, he said.
"I lived 35 years in Cleveland, so we've suffered through all of that heartache," Lewis said. "But we're really proud of them lately, in the last two or three years. You could not beat the series between these two teams."
One-third of Lewis' family flew in from Cleveland to catch the games, he said. His brother, 53-year-old Mike Lewis, said watching the Indians lose to the Cubs in 2016 was "like having your heart ripped out of your chest."
Mike Lewis said he and his brothers have been to about 100 Indians games. They enjoy the games in Las Vegas, he said, because Cashman Field offers a more intimate experience.
"It's nice to get closer to the game and see the players closer up," Mike Lewis said. "And then also, to see the young players before they hit the big leagues. You can spot the new guys that are talented."
Indians fan and Las Vegas wedding planner Danielle Musa, 30, lived in Ohio for 18 years and moved to Las Vegas in 2006 to attend UNLV. Her dad always had the Indians on TV when she was growing up.
"Being from northeast Ohio, you're bred that way," Musa said. "We're in it for the long haul.
"Watching them lose in 2016 was a little sad, but our go-to line is 'Next year. We'll get them next year.' Hopefully this is our year!"
Contact Kimber Laux at klaux@reviewjournal.com. Follow @lauxkimber on Twitter.