Bicyclist fatalities prompt call for increased safety awareness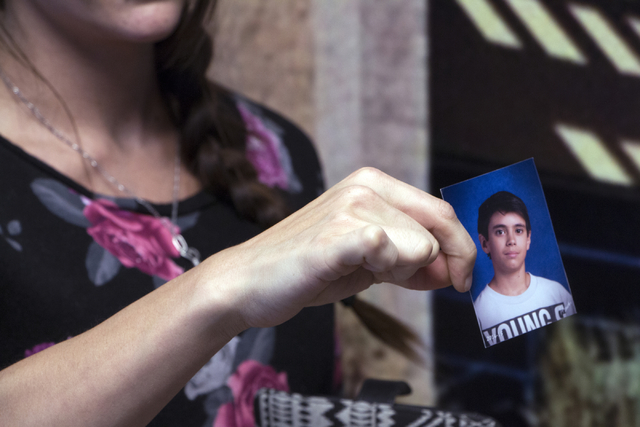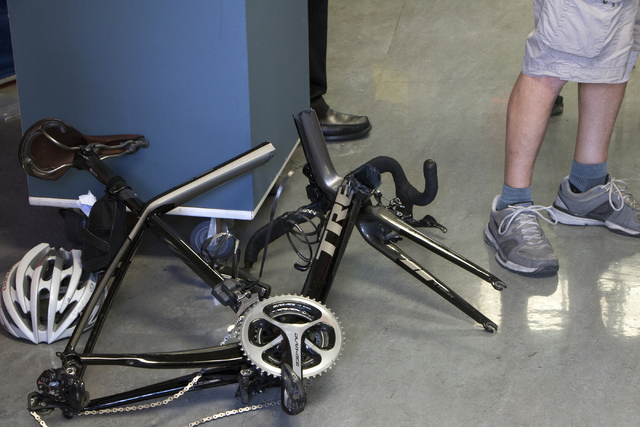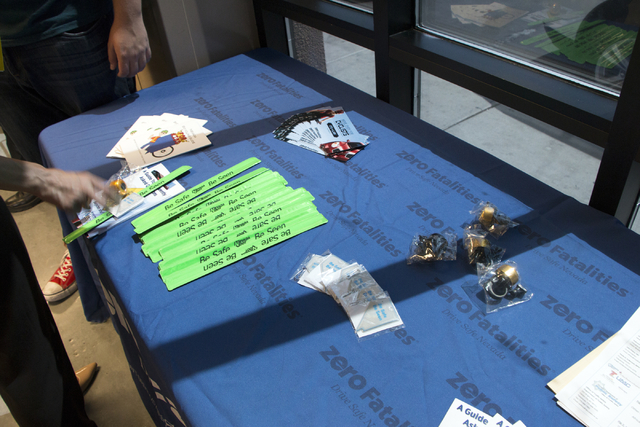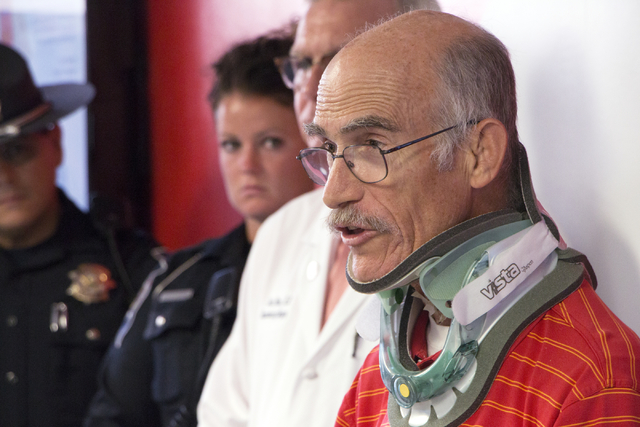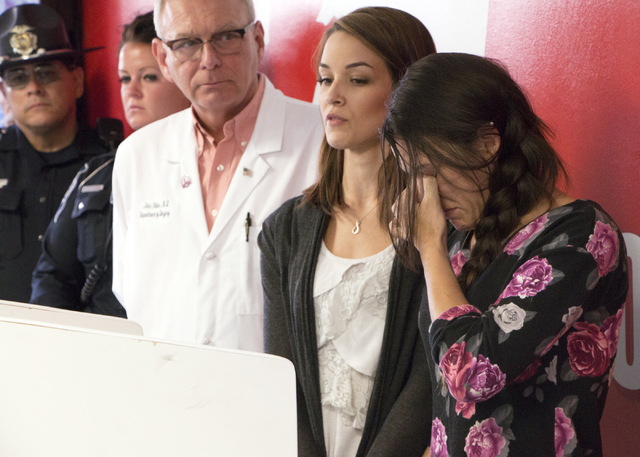 Almost five months after her teen son was fatally struck by a car while riding his bike, a tearful Sarah Owens spoke about safety measures.
Cameron DeMaranville, 13, is one of seven bicyclists killed so far this year in the Metropolitan Police Department's jurisdiction — six deaths more than all of 2014.
The seven bicyclists who died this year were not wearing helmets.
"Can I tell you specifically that that would've saved anyone's life? I have no idea," said Metro Sgt. Richard Strader, adding that severe head trauma usually contributed to the deaths.
On Monday, Strader, Owens, a cyclist who credits his helmet with saving his life, Nevada Sen. Mark Manendo, D-Las Vegas, University Medical Center Chief of Trauma Dr. John Fildes and Ron Floth, of the Regional Transportation Commission of Southern Nevada, gathered at UMC to talk bike safety.
They sought to raise awareness on the part of drivers and bicyclists in hopes of keeping them out of the emergency room.
Aside from recommending using bike helmets that fit properly, Strader said bicyclists should walk, not ride, their bikes through crosswalks, wear reflective clothing and install lights and reflectors on their bikes. They should also use their hands to signal their moves.
Bicyclists are bound by the same rules as drivers are, Strader said. "Pay attention and respect those people on the roadway."
Strader said drivers should give bicyclists 3 feet of distance and change lanes to the left when possible. When approaching the intersection, drivers should slow down.
"We have to stop this carnage," cyclist Roger Swain said of the rise in biking fatalities. "This is crazy."
Swain, 63, was wearing a helmet and riding in a bike/bus lane on June 4, when a car drove in front of him, causing him to crash, tumble, hit the vehicle and land on the ground, injuring his neck. He is a bike mechanic and was heading home on Sahara Avenue near Torrey Pines Drive, he said.
Swain wore a neck brace and struggled to speak louder than a whisper during the event. His mangled bike and helmet were on display.
Bicyclists in need of a helmet can obtain one for free by going online to www.pedsafe.vegas
Cameron was riding with a friend in a marked crosswalk near his house when he was struck. His friend was able to cross the street, near Jones Boulevard and Russell Road, but Cameron was hit by a car.
Her son was unresponsive the entire time, Owens said. His death prompted her to move to Fresno, Calif., but she returned to Las Vegas for the press conference. "I just couldn't stay at this busy city anymore. It's just too busy."
Noting a report made on where bike crashes occur, Strader said they happen throughout the valley.
"It's pushing through that yellow light that turns red right as you're going through that intersection that's going to kill somebody," Strader said.
Contact Ricardo Torres at rtorres@reviewjournal.com or 702-383-0381. Find him on Twitter: @rickytwrites.
Related:
6 scariest things about riding a bike in Las Vegas