Bicyclist killed in Tuesday crash was Las Vegas surgeon
April 20, 2017 - 12:54 pm
Updated April 20, 2017 - 11:10 pm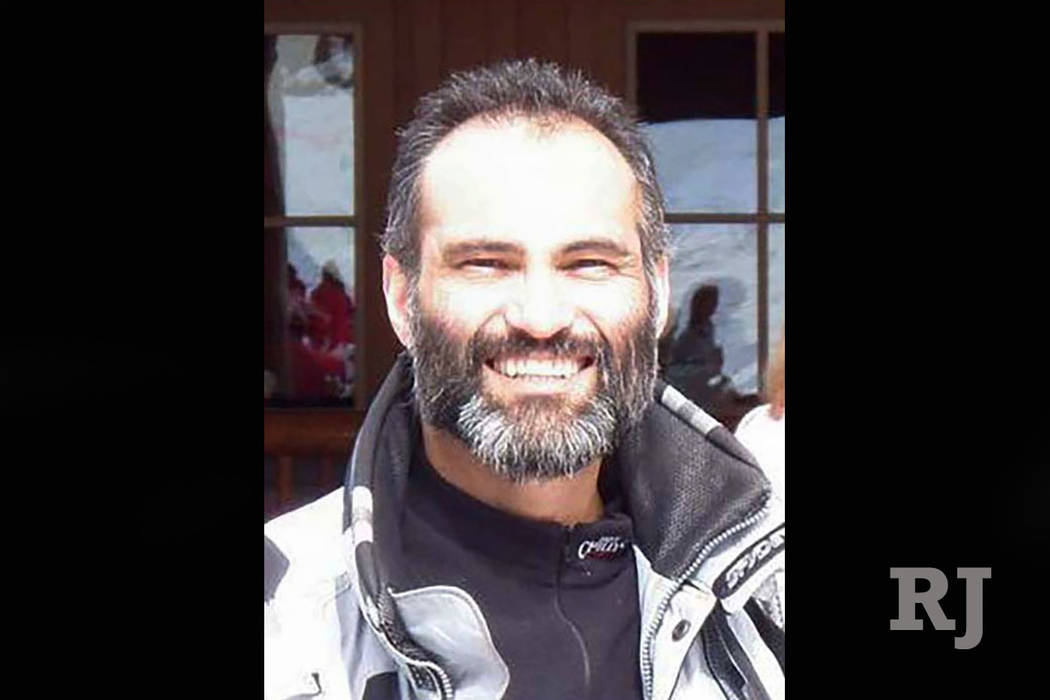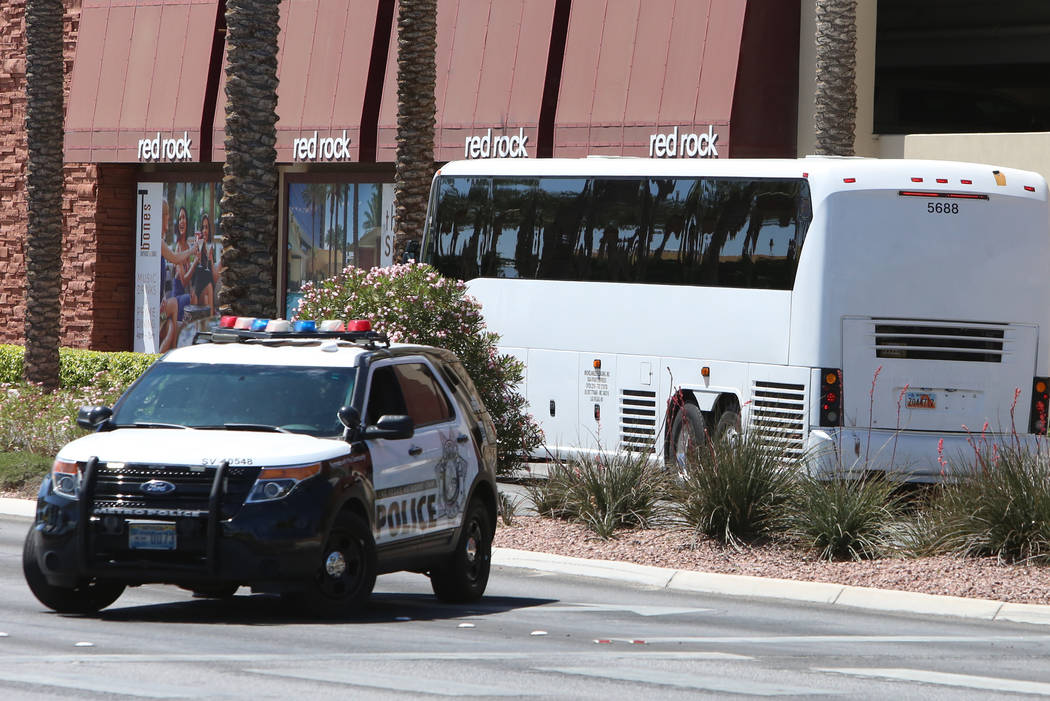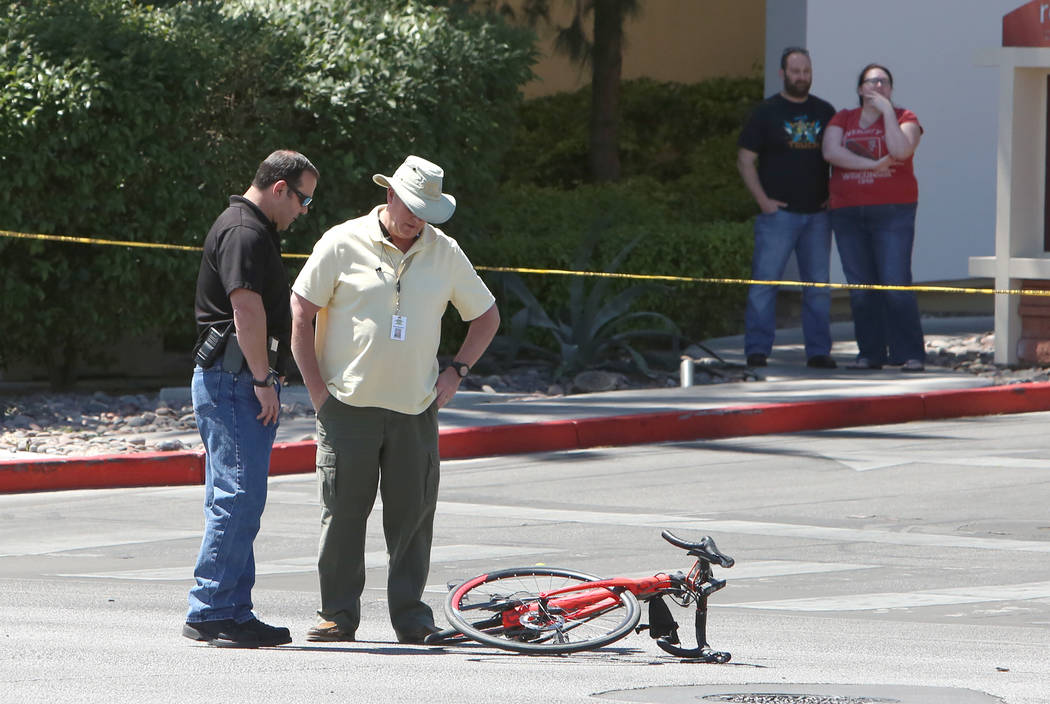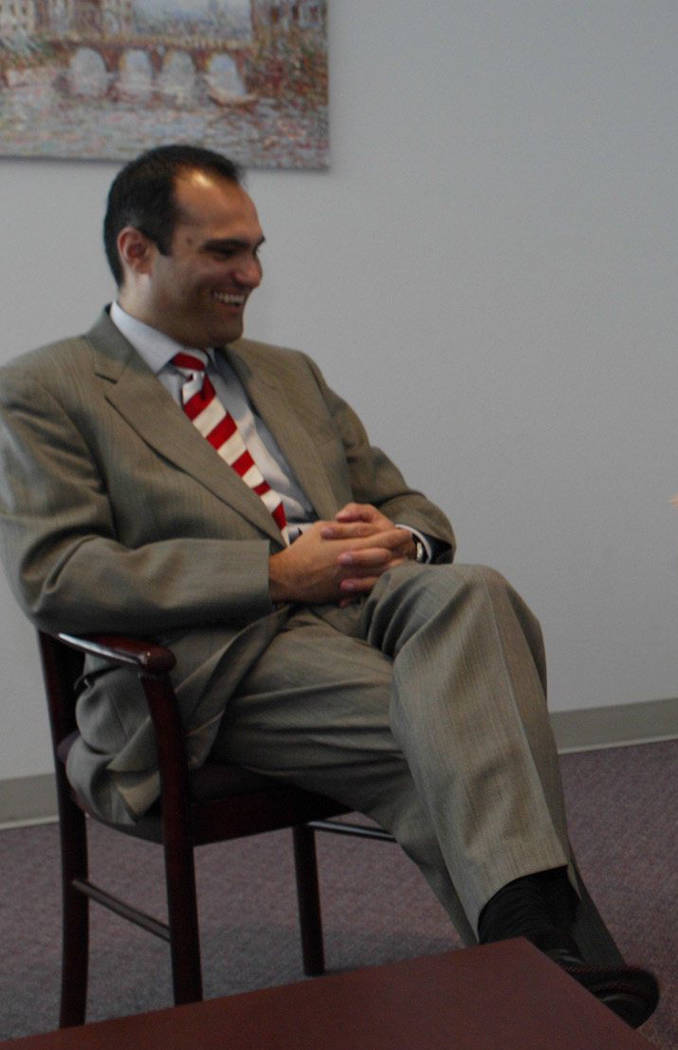 While undergoing chemotherapy Thursday, the wife of Las Vegas reconstructive hand surgeon Kayvan Khiabani said her husband was a caring and confident father of two.
Khiabani, 51, was struck and killed Tuesday while cycling near Red Rock Resort. He served as the head of hand and microsurgery at the University of Nevada, Reno School of Medicine and chief of hand surgery at University Medical Center, where he died.
His wife, Katy Barin, a doctor of dental surgery in Summerlin, said the two met nearly 30 years ago and had been married for 18.
"He had no reservations," said Barin, who was recently diagnosed with colon cancer. "He was a very social person."
Crash ruled accidental
Before the crash, Khiabani was cycling south in the bike lane on South Pavilion Center Drive, near West Griffith Peak Drive, police said.
He happened to be cycling parallel to a Motor Coach Industries bus about 10:30 a.m. when Khiabani appeared to accidentally veer left, witnesses told police. The quick move caused him to bump into the passenger side of the bus, then dip into the path of the vehicle.
The 50-year-old driver of the tour bus stayed at the scene and did not show signs of impairment, police said. The coroner ruled Khiabani's death an accident Thursday.
Master in his field
According to a 2004 story in the Las Vegas Review-Journal, Khiabani was born in Iran and educated in Canada. He had served as a professor at the Nevada medical school since 2002, according to the school's dean, Thomas Schwenk.
Schwenk sent out an email to medical school employees Thursday announcing the "untimely passing" of Khiabani, who was based in Las Vegas.
"His expertise in microsurgery and digit reattachment was unusual in the field of plastic and reconstructive surgery and he brought broad surgical expertise and international clinical experience to his patients," Schwenk said in the email.
The Review-Journal story in 2004 detailed Khiabani's meticulous reconstruction of 4-year-old Hannah Dietrich's hand, which was damaged when her 5-year-old brother accidentally shot her. Barin said Khiabani kept in contact with the family and met with Hannah — who is now 17 — a few months ago.
"He cared very passionately about his patients," his wife said. "He always explained everything medically and tried to hold their hand emotionally as much as he could."
The girl's mother, Heidi Dietrich, said she and her daughter were shocked to hear of Khiabani's death.
"He and Hannah had a very special bond," Dietrich said Thursday. When she and Hannah visited Khabani a few months ago, he wasn't expecting them. But when he came around the corner of his office, "He immediately knew it was her."
"They were so excited to see each other. He told her that he thought about her often and his children would even still ask about her," Dietrich said. "He performed a miracle for us and especially for Hannah. We are heartbroken for his family."
Memorial services for Khiabani are pending, according to the medical school.
Contact Rachel Crosby at rcrosby@reviewjournal.com or 702-387-5290. Follow @rachelacrosby on Twitter.