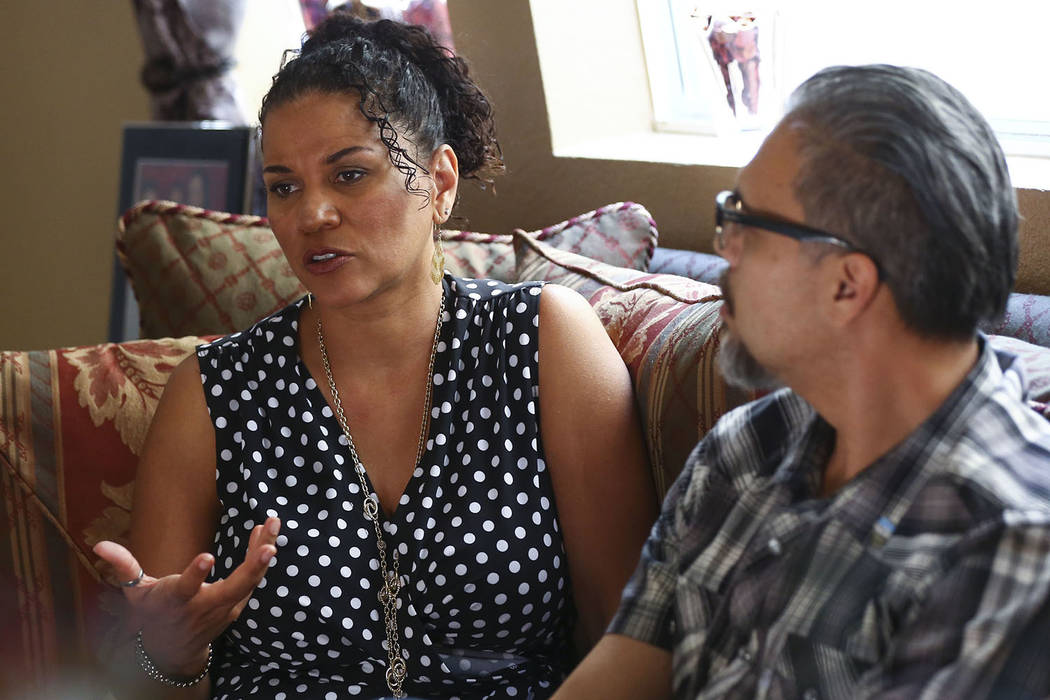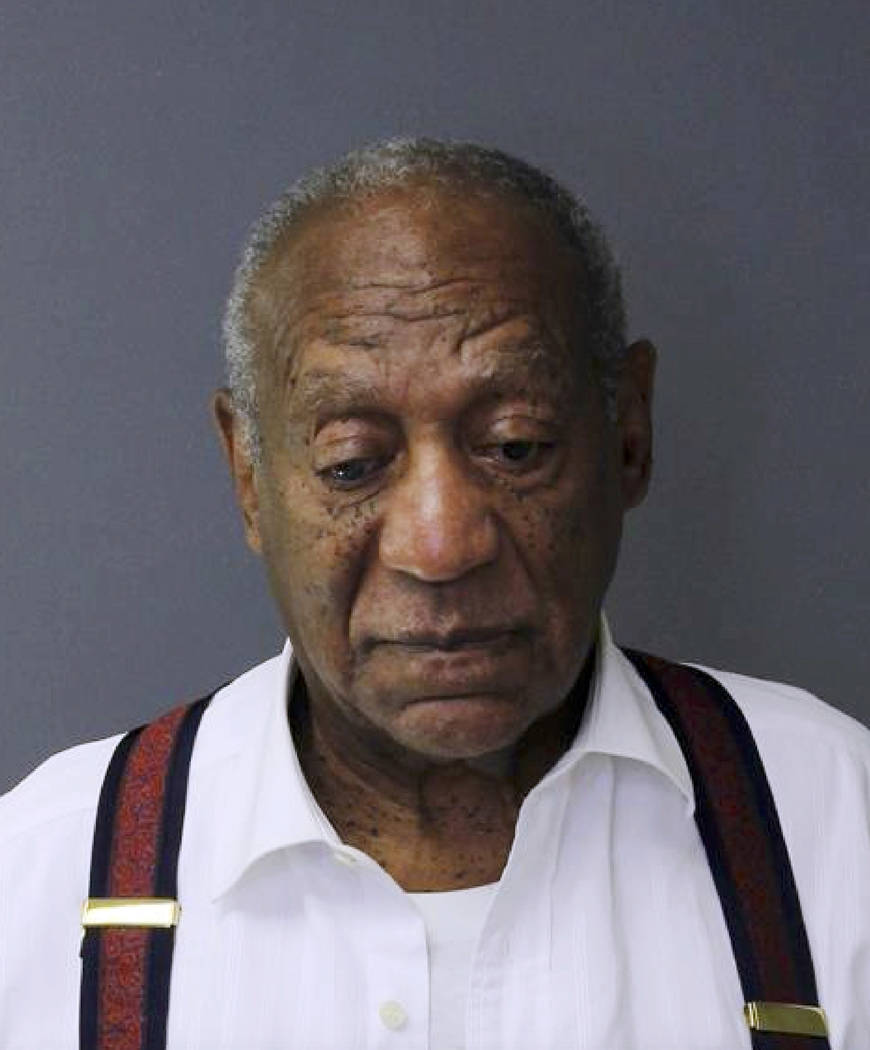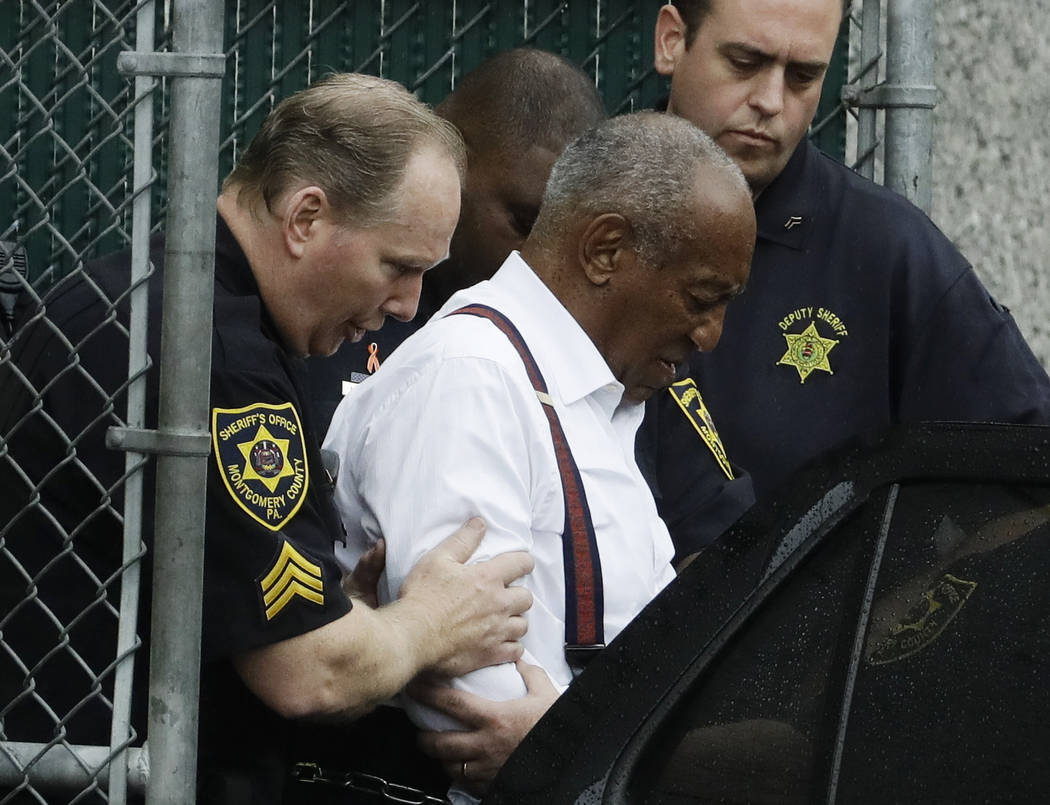 When the officers surrounded Bill Cosby, his accusers couldn't see the handcuffs go on.
"That was a little bit of a robbery," said Lise-Lotte Lublin, 51, who attended the sentencing Tuesday. "We exposed ourselves to the world, and we don't even get to see them put handcuffs on them."
But, she said, they knew it was the end.
Cosby was sentenced Tuesday to three to 10 years in prison for the 2004 sexual assault of Andrea Constand, a former operations director for the Temple University women's basketball team.
Lublin, a sixth-grade teacher at Johnson Junior High School, testified in April at his retrial that the comedic legend, now 81, had drugged and raped her inside the Elvis Suite at the Las Vegas Hilton in 1989.
"I can shake my hands, and say this is kind of the end, it's done," she said Tuesday. "It gives me the opportunity to kind of take back pieces of my life."
Shortly after leaving the courthouse in Philadelphia, Lublin said, she stopped to take a breath and looked at her husband, Benjamin, who has been by her side since she first came forward with her allegations four years ago. They kissed.
"We did it, baby," she said. "This is a victory for all survivors."
The witnesses were not allowed to read their victim impact statements before the judge, but instead read them at a press conference at a nearby church to read them.
Lublin said the statement gave her an opportunity to focus on herself.
"This is the last moment that I have to express my feelings about this as part of a way to let people know that it's important to change laws, it's important to fight for your rights, it's important to support each other," she said. "And to know that was the last association I would have with Bill Cosby in that sense."
In 2015, Gov. Brian Sandoval signed into law a bill sponsored on behalf of Lublin that extended the statute of limitations for bringing forward rape charges from four to 20 years.
This year, the couple said, they plan to lobby for a new state law that would abolish the statute of limitations.
"This didn't have to happen to us. Why couldn't we have a beautiful relationship with him? He wanted to be this guy out there, the pillar of the community," Lublin said. "Why didn't he just do that? Because he still could have impacted our lives in such a different way."
She said she hopes that other victims of sexual assault will come forward.
"This is their moment," Lublin said. "They can look at this and say, 'If they can do it, and they made it through, and they got a conviction, then maybe I can get out there and start telling that first person.'"
Contact Briana Erickson at berickson@reviewjournal.com or 702-387-5244. Follow @brianarerick on Twitter.