Bill Hughes, former RJ photographer, dies at 65
Updated April 21, 2021 - 9:35 pm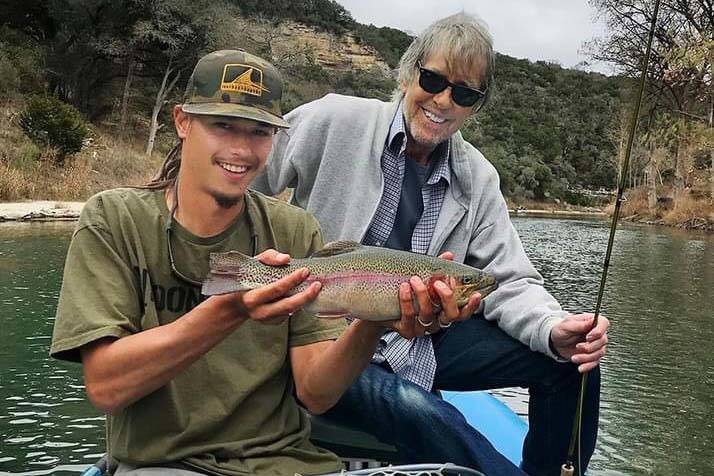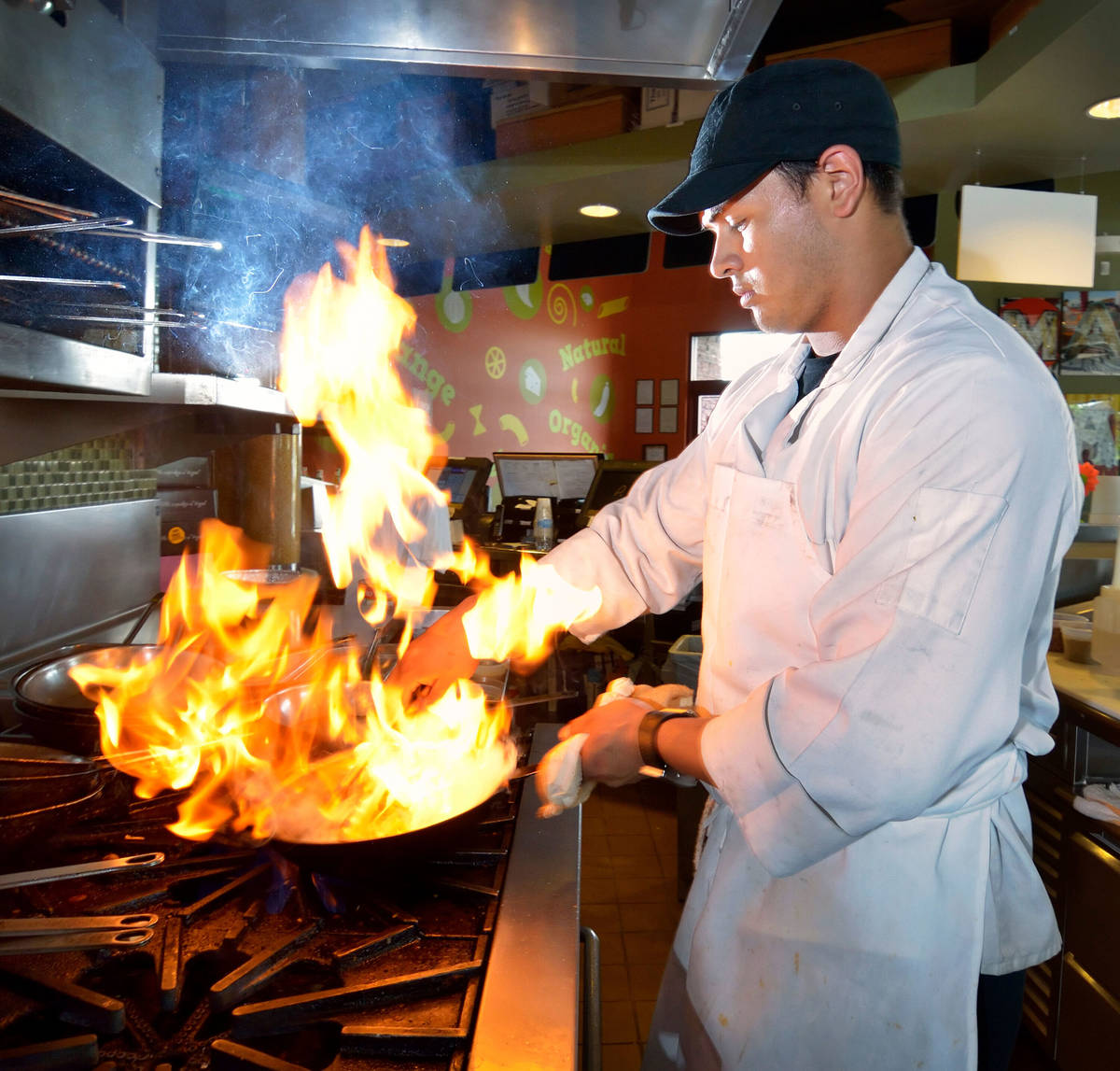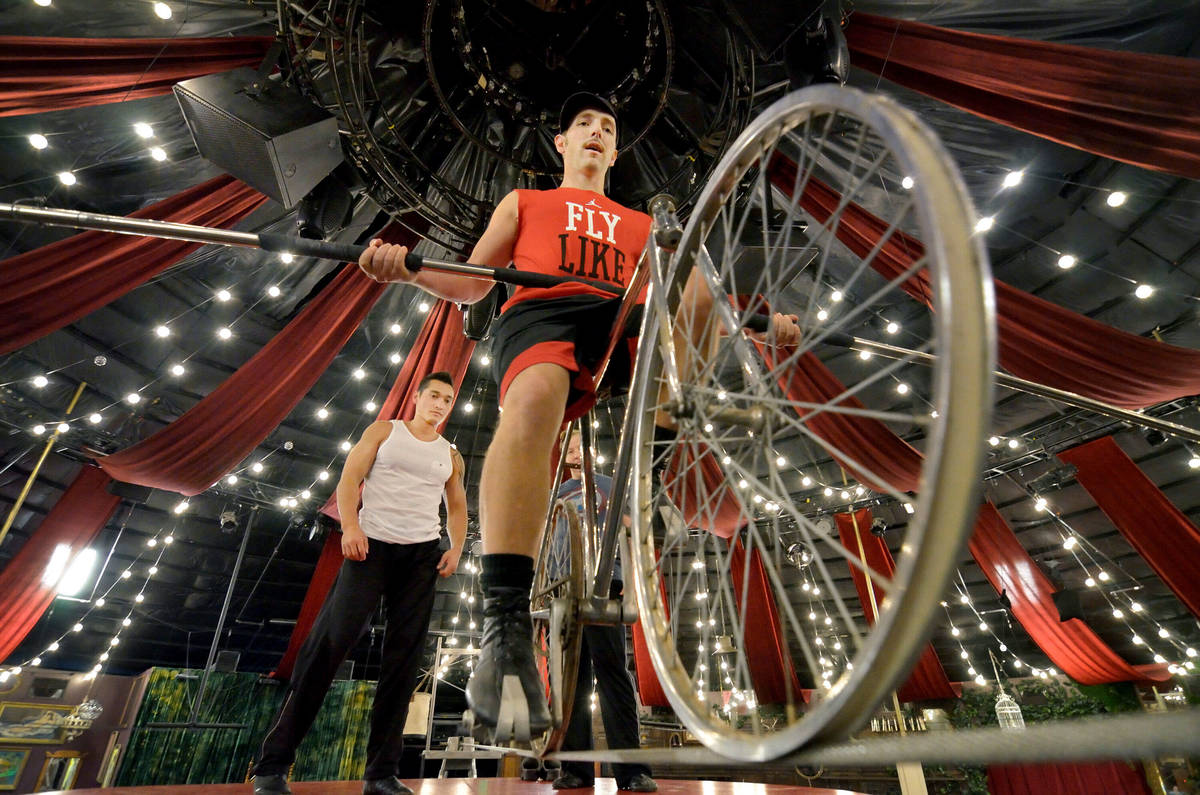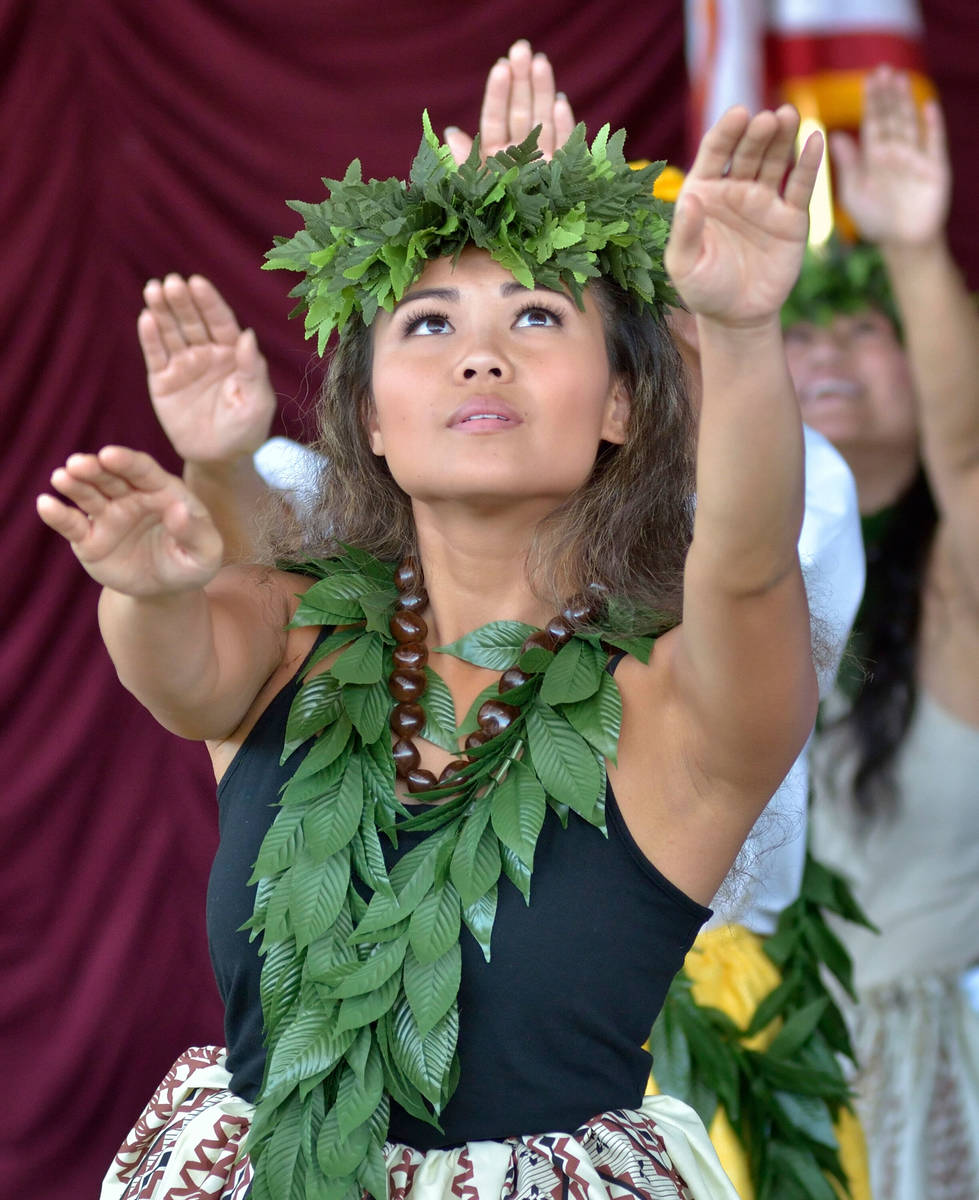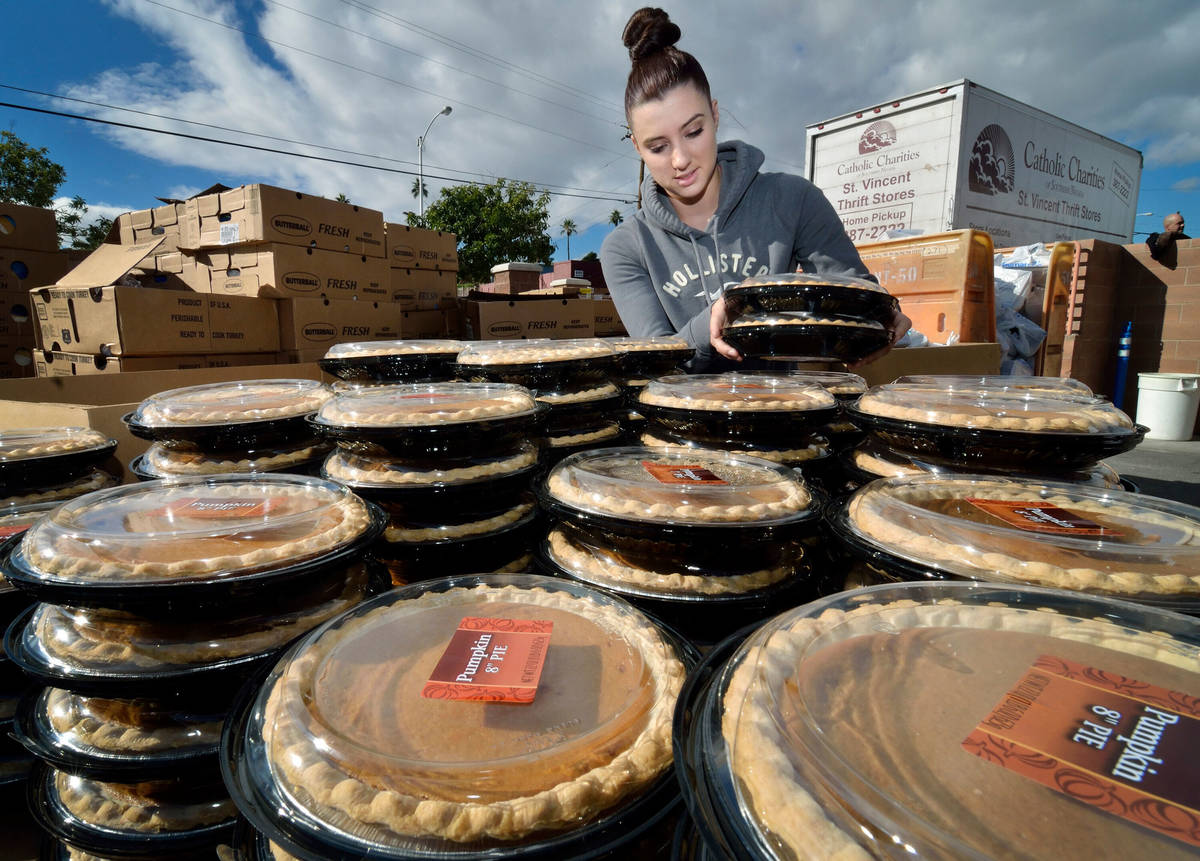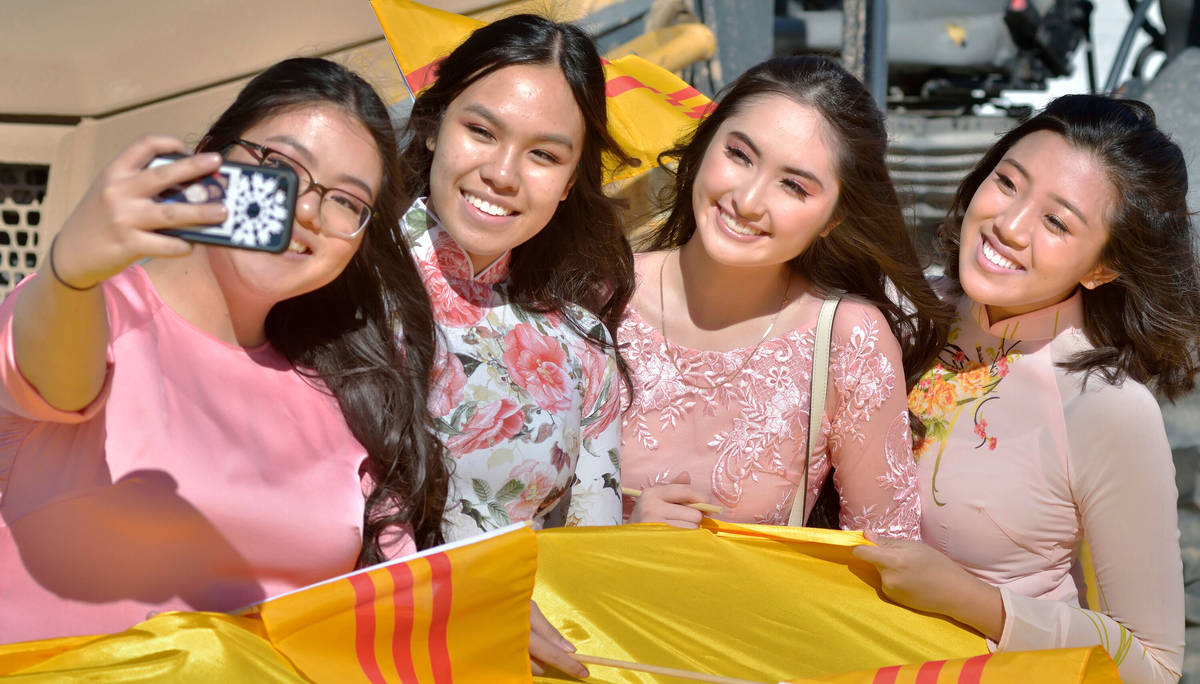 Former Las Vegas Review-Journal photojournalist Bill Hughes, remembered as a masterful photographer with an eye for detail, has died.
Hughes had pneumonia and died of complications from the infection on Friday, his family said. He was 65.
After visiting Las Vegas a few times, Hughes fell in love with the city and moved here from Texas in the early 1990s to make a career photographing the vibrant culture, his family said
In November 1992, Hughes started working for the Las Vegas New Times, which was renamed Las Vegas CityLife in August 1996. CityLife was purchased by the Review-Journal's parent company in March 2005, and Hughes became a Review-Journal photographer until January 2009, continuing as a freelance photographer after that.
"For over two decades, Bill took some of the best photos that ever ran in the Las Vegas Review-Journal," staff photographer Kevin Cannon said. "He was a magician with light and made every subject the most important person in the world."
Writer Matthew O'Brien said he met Hughes when he began freelancing at CityLife in 1998. Hughes was the photo editor, and O'Brien worked with him there until 2008.
He said Hughes was fun to work with and that he brought stories to life with his photos and asked journalistic questions of his subjects to make sure he understood the bigger picture.
"At a glance it's easy to dismiss Bill's photography as mere journalism, but the longer you look at his images, the more artistic they become," O'Brien said, adding that Hughes' work always had small details hidden in plain sight. "His photos remind me of (Ernest) Hemingway's writing in that a lot's going on beneath the surface.
"Bill Hughes can't be described in a paragraph or two, or even a long news stories. Like his photos, he was simple and complex. And he's leaving behind a portfolio that I think is unmatched in Las Vegas, as far as quality, quantity and uniqueness."
Hughes' nephew Steve Hughes said his uncle became a mentor a few years ago when he decided to pursue photography as more than a hobby.
Steve Hughes said that since he and the rest of his family live in Texas, he only saw his uncle once a year when they got together for Christmas. But, the two played Words With Friends together regularly.
One day he reached out to Hughes for some photography advice, and the two talked for hours.
"I was already on my way, but he was just kind of lighting a fire in me to keep going," Steve Hughes said. "It was a really big insight that kind of went beyond just buying a camera and taking pictures and into having a deeper understanding of using the various tools."
Photographer Erik Kabik said Hughes was his mentor when he moved to Las Vegas in 1995. He reached out to Hughes in 1996 and began working for CityLife, his first professional photography job.
"Bill gave me my first assignments as a photographer in Las Vegas, back in the film days," Kabik said. "With film you didn't know what the photos even looked like until you picked up the magazine, so I'd meet with him when the issue came out and talk about the photos and what I did right or what I did wrong."
Kabik said that despite his skill, Hughes didn't have a big ego and was always generous with his time, willing to help anyone who wanted to learn more about photography.
Laurie Hughes, Bill Hughes' younger sister, said he never told the family about his award-winning photography, and it was only after she and her brother Daniel went to clean his condo that they found plaques and awards still in their boxes.
"He never bragged about himself," she said. "I always knew he took great pictures because he could sit for hours in the backyard and take pictures of hummingbirds and squirrels. I never knew he was so well-respected in Las Vegas."
Hughes was beginning to plan his retirement and a potential move back to Texas, where his four siblings and 92-year-old father were living among the nieces and nephews. His knees were getting too tired to carry camera equipment each day. After a colonoscopy over the winter left him septic, Hughes was on a ventilator by January.
Laurie and Daniel Hughes came to town Thursday from Texas to say goodbye to their brother, who doctors said wouldn't have made it through the weekend. Laurie Hughes said that after weeks of immobility, she swears he threw his hands to the sky as he took his last breaths.
"That made me feel a little better about things," she said through tears. "My mom was coming to take him. It's just hard when you lose somebody young. We're all going to pass at some point, and this one is especially hard."
Hughes is survived by his father, William Hughes, and siblings Michael, Laurie, David and Daniel. He was preceded in death by his mother, Gloria Hughes, and brother Robert Hughes.
The family is planning a memorial service for Hughes in New Braunfels, Texas, on May 15, which would have been his 66th birthday.
Contact Alexis Ford at aford@reviewjournal.com or 702-383-0335. Follow @alexisdford on Twitter. Review-Journal staff writer Sabrina Schnur contributed to this report.