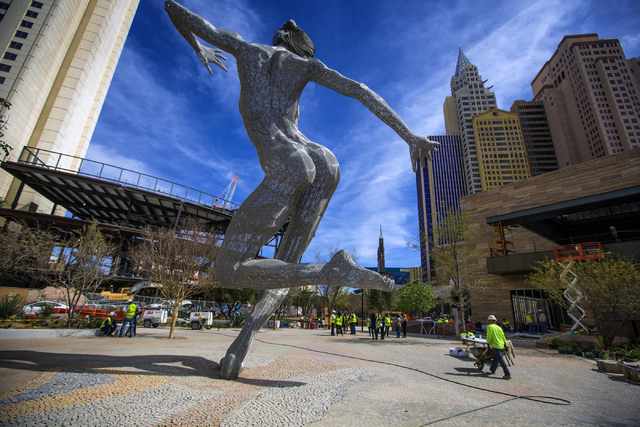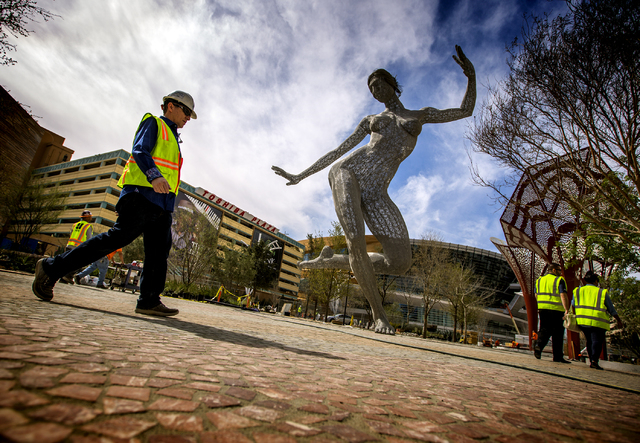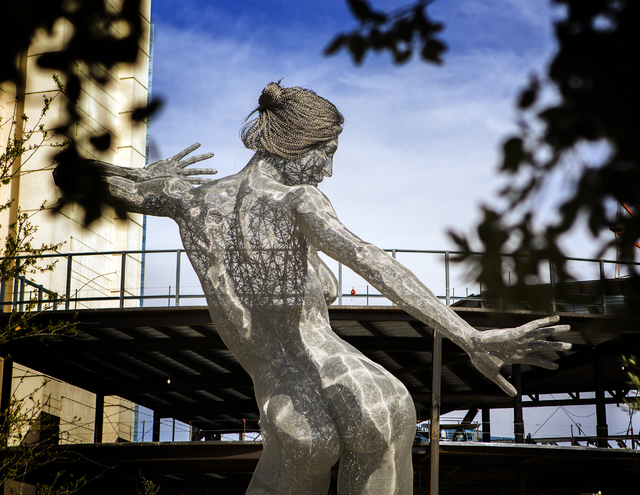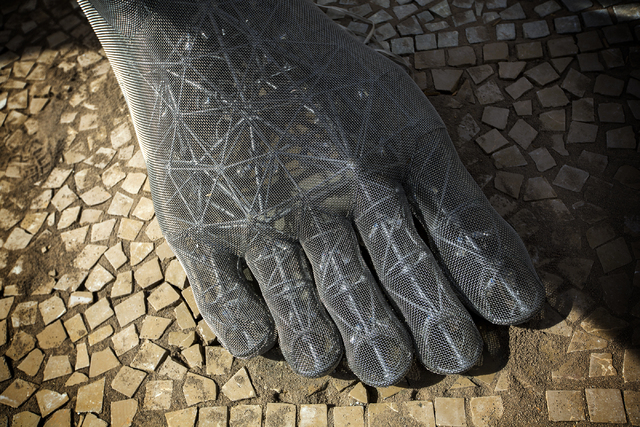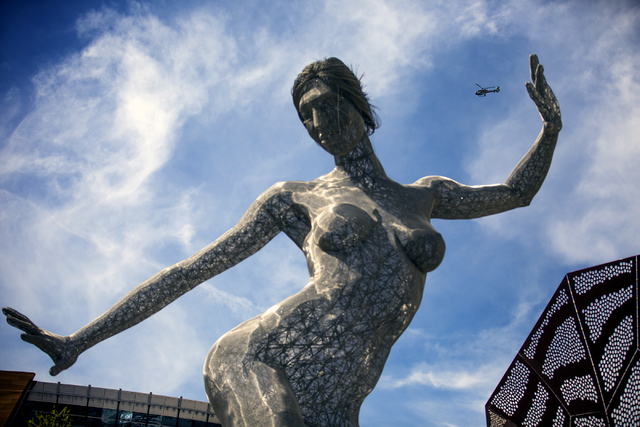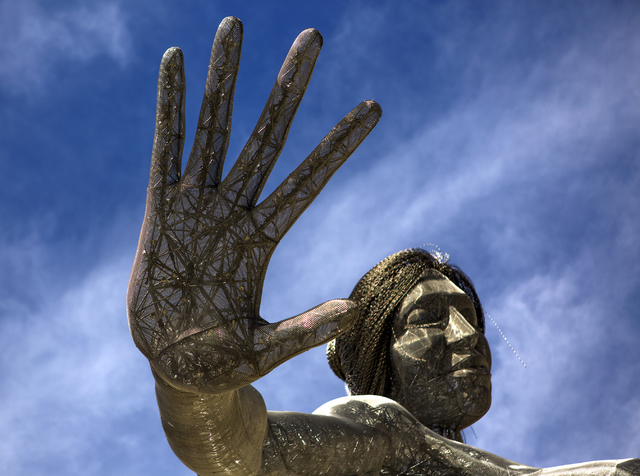 Artist Marco Cochrane's sculpture titled "Bliss Dance" made a dramatic entrance on Friday.
The 40-foot sculpture, which depicts a dancing woman is at the construction site of The Park, MGM Resorts International's outdoor dining and entertainment district near the T-Mobile arena project.
The statue weighs 7,500 pounds.
Check out the photo gallery above.