Blue Angels in the skies over Las Vegas — VIDEO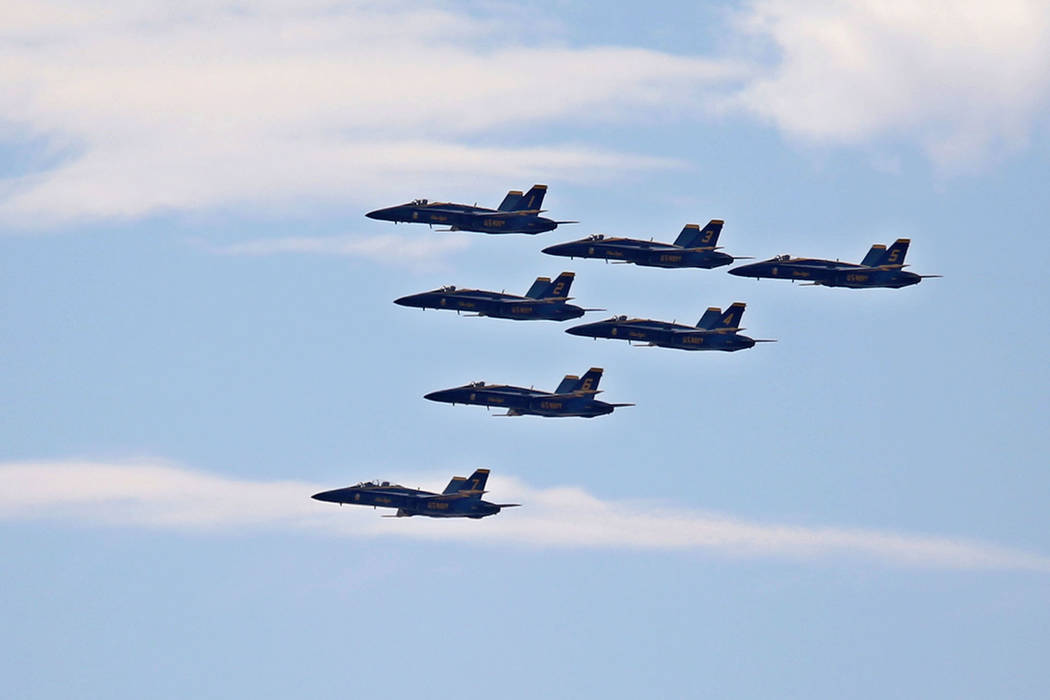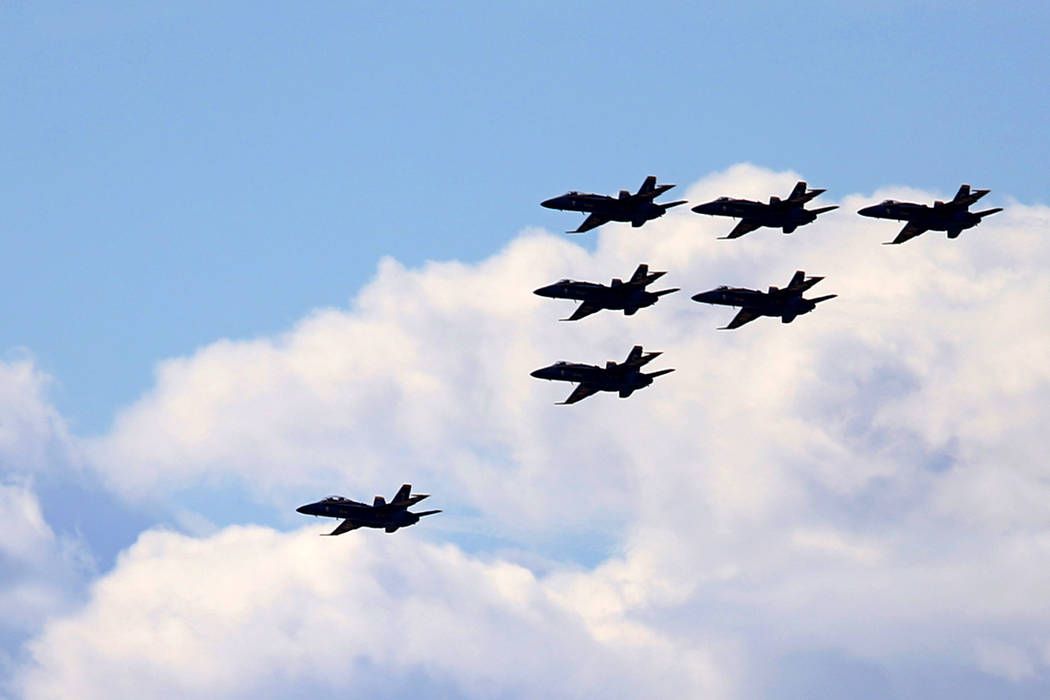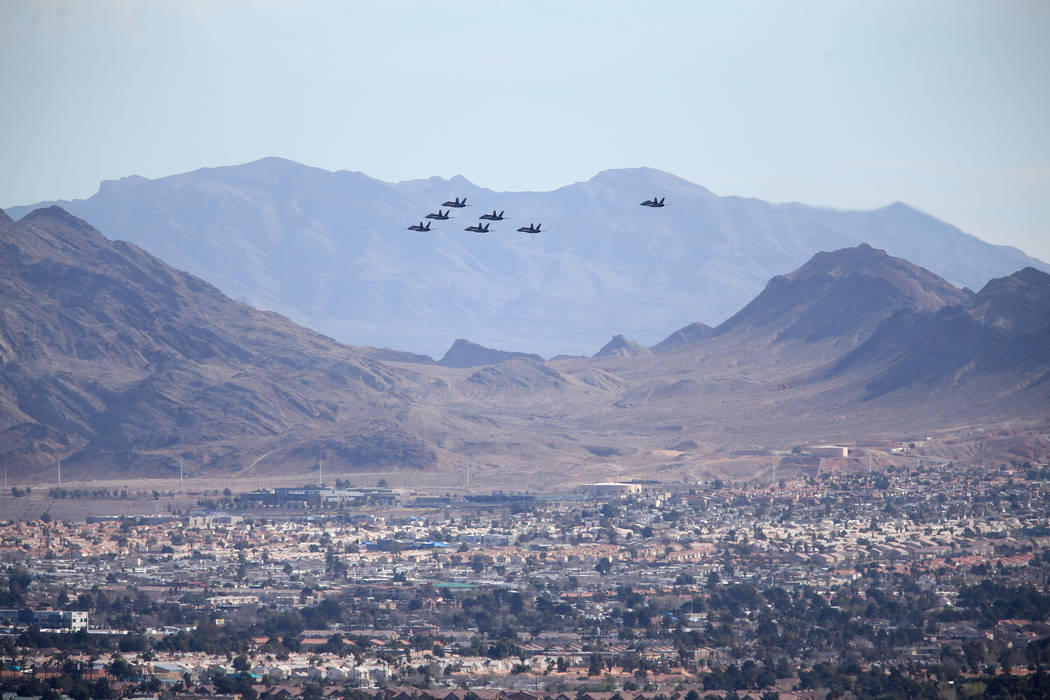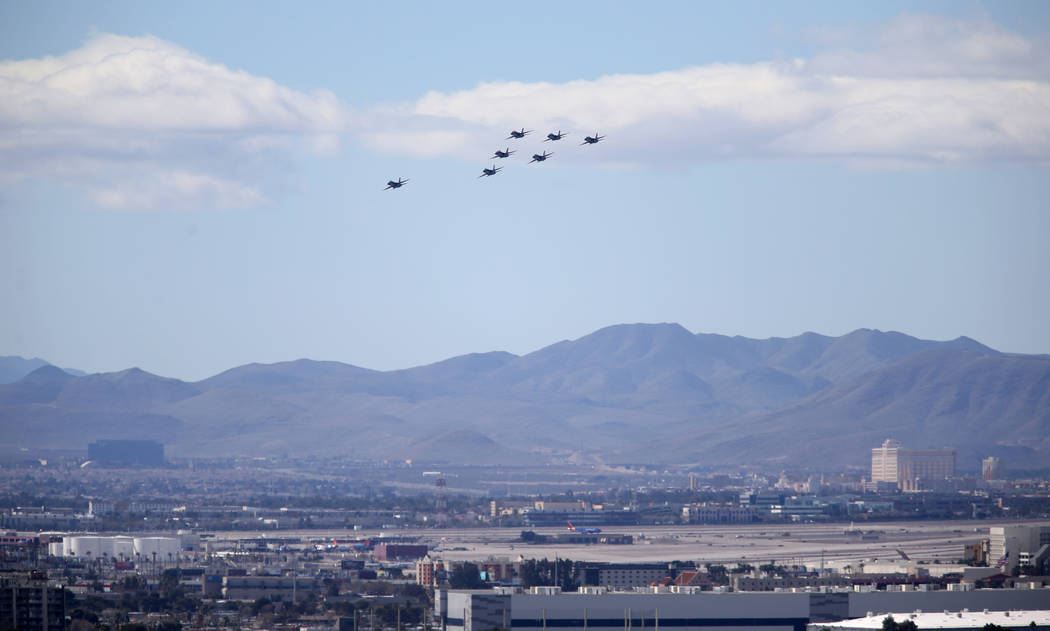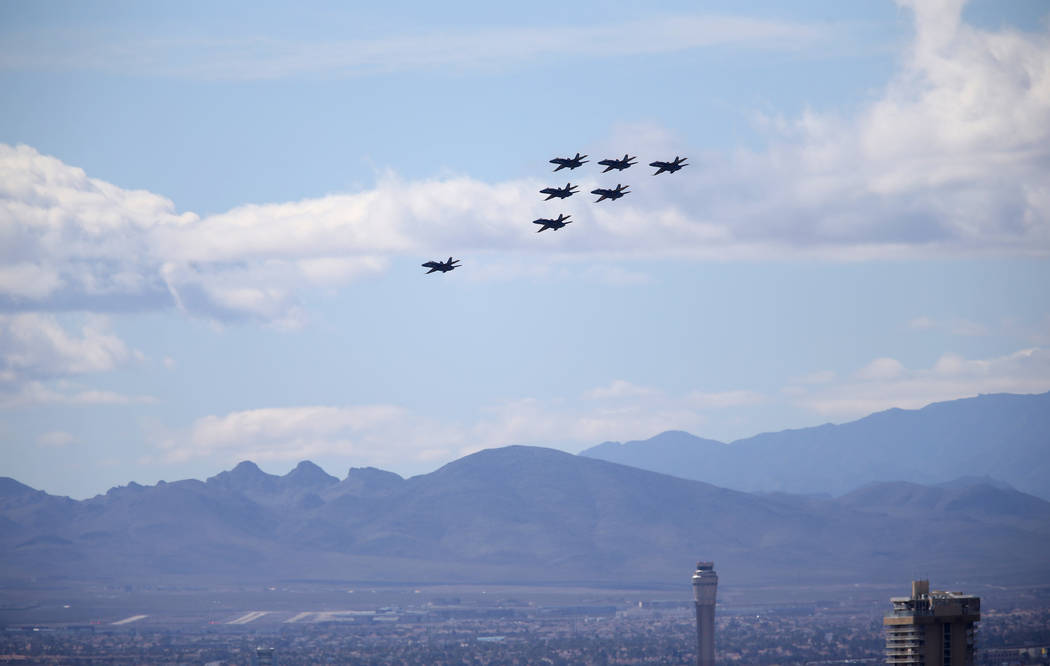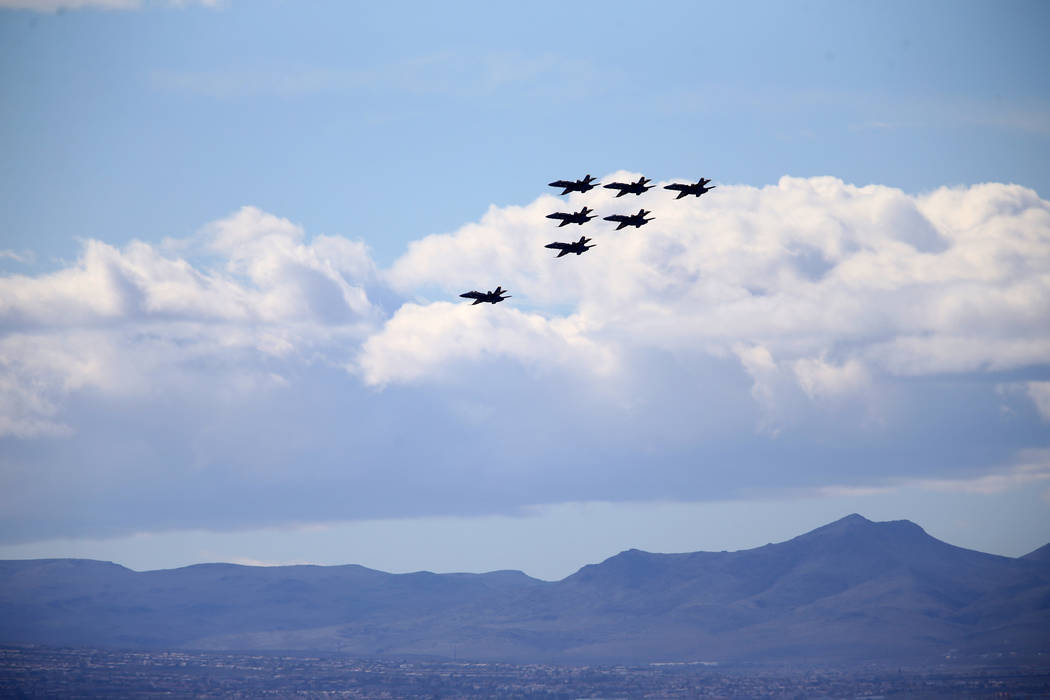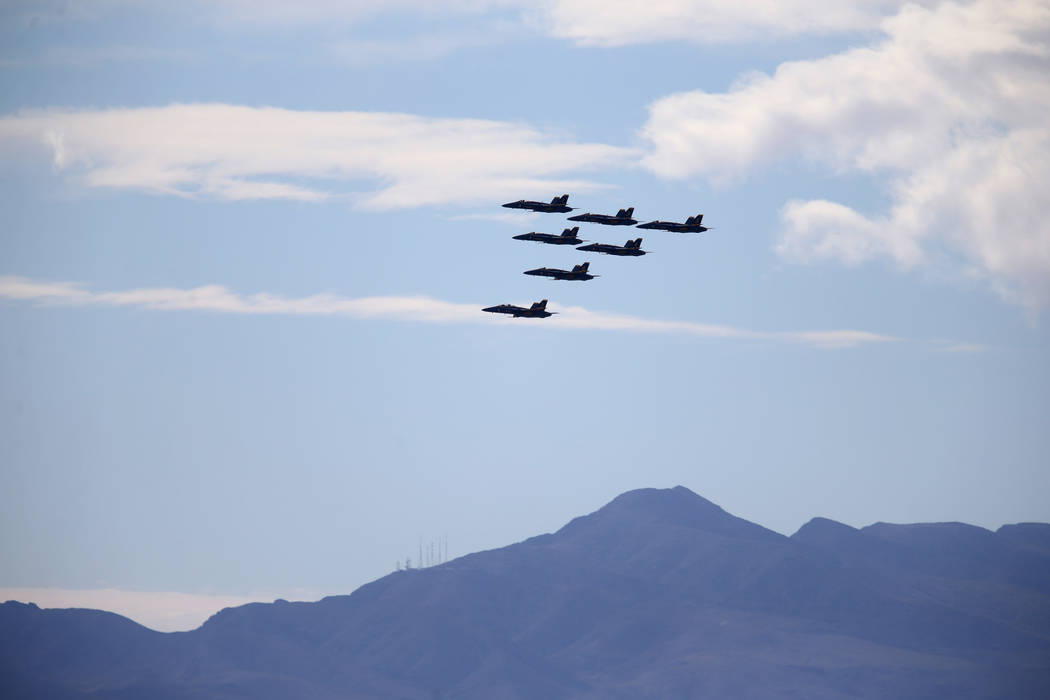 The Blue Angels took flight over Las Vegas on Friday morning.
Six F/A-18 Hornets that make up the U.S. Navy Flight Demonstration Squadron were in the area for photo shoot.
The Blue Angels' signature Delta formation flew over a part of the Las Vegas Strip, McCarran International Airport and east Las Vegas and were scheduled to fly over Hoover Dam, according to a news release from the Blue Angels Public Affairs office.
The Blue Angels are scheduled to perform 61 flight demonstrations at 32 locations across the United States and Canada this year.
It's always nice to see some different faces in town! @BlueAngels @USNavy #Flyover #NellisAFB #F18 pic.twitter.com/YNLSeJZmbA

— Nellis AFB Nevada (@NellisAFB) March 8, 2019